Astronomy and Space Exploration Present, Past and Future
Page
2
•This was a time when our relationship with the Soviets was, well, cold.
•The intense rivalry between our two countries led us to some amazing accomplishments.
Khrushchev & Kennedy
Slide 9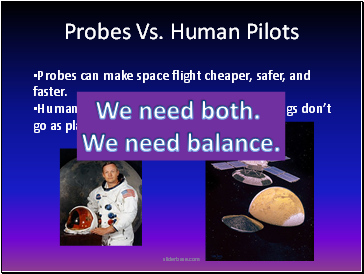 We need both.
We need balance.
•Probes can make space flight cheaper, safer, and faster.
•Human pilots can make decisions when things don't go as planned.
Slide 10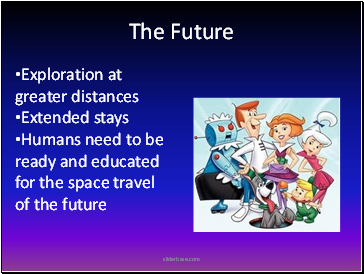 •The Futur Exploration at greater distances
•Extended stays
•Humans need to be ready and educated for the space travel of the future
e
Slide 11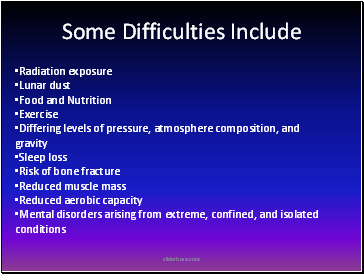 •Some Difficulties Include Radiation exposure
•Lunar dust
•Food and Nutrition
•Exercise
•Differing levels of pressure, atmosphere composition, and gravity
•Sleep loss
•Risk of bone fracture
•Reduced muscle mass
•Reduced aerobic capacity
•Mental disorders arising from extreme, confined, and isolated conditions
e