Mitosis
Page
1
Slide 1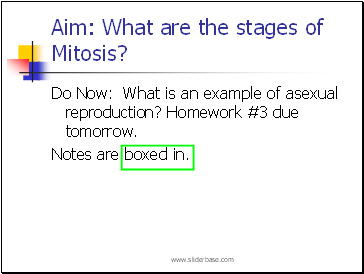 What are the stages of Mitosis?
Do Now: What is an example of asexual reproduction? Homework #3 due tomorrow.
Notes are boxed in.
Slide 2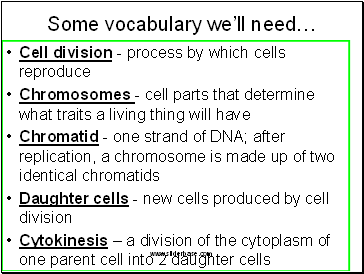 Some vocabulary we'll need…
Cell division - process by which cells reproduce
Chromosomes - cell parts that determine what traits a living thing will have
Chromatid - one strand of DNA; after replication, a chromosome is made up of two identical chromatids
Daughter cells - new cells produced by cell division
Cytokinesis – a division of the cytoplasm of one parent cell into 2 daughter cells
Slide 3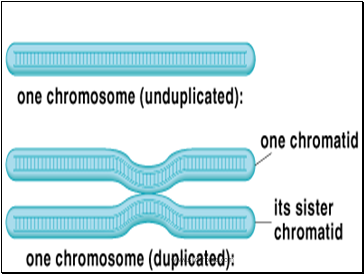 Slide 4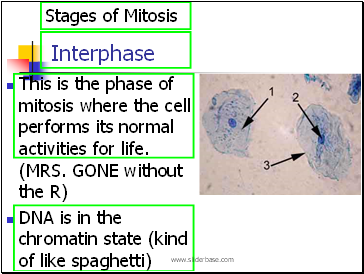 Interphase
This is the phase of mitosis where the cell performs its normal activities for life. (MRS. GONE without the R)
DNA is in the chromatin state (kind of like spaghetti)
Stages of Mitosis
Slide 5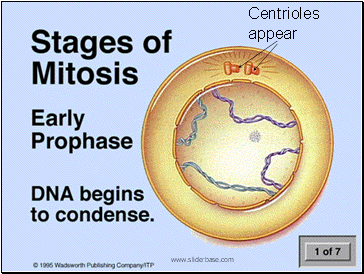 Centrioles appear
Slide 6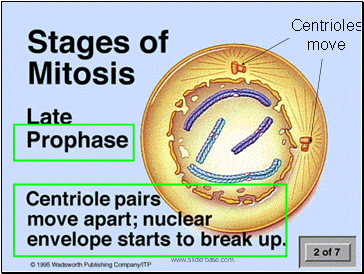 Centrioles move
Slide 7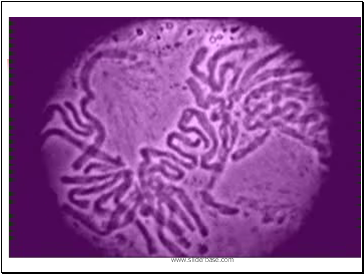 Prophase
Prophase- the nuclear membrane breaks down. The double stranded chromosomes are able to move feely around the cytoplasm
Slide 8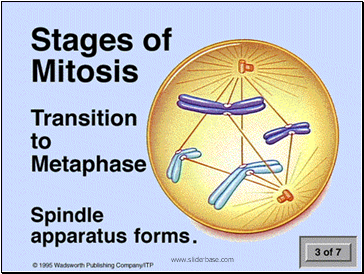 Slide 9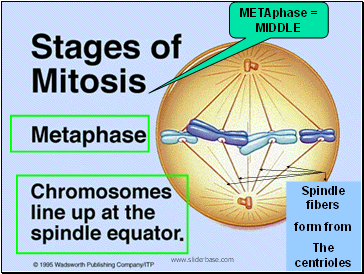 METAphase = MIDDLE
Spindle fibers
form from
The centrioles
Slide 10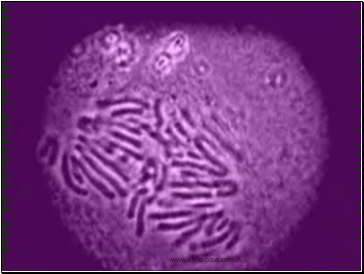 Slide 11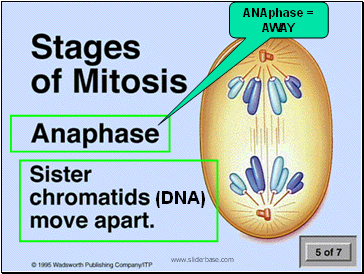 (DNA)
ANAphase = AWAY
Slide 12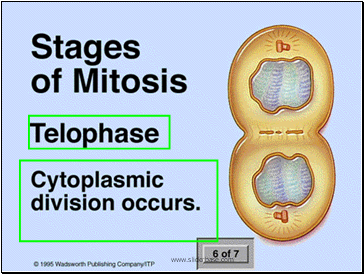 Slide 13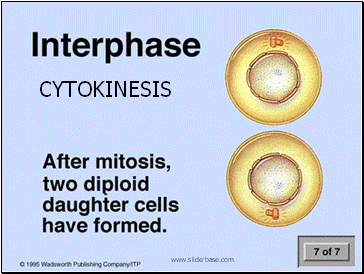 CYTOKINESIS
Slide 14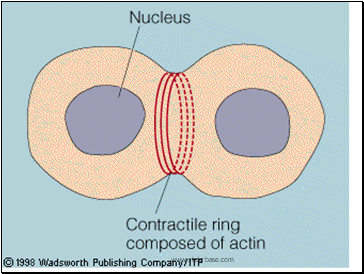 Slide 15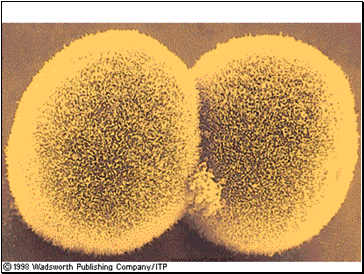 Slide 16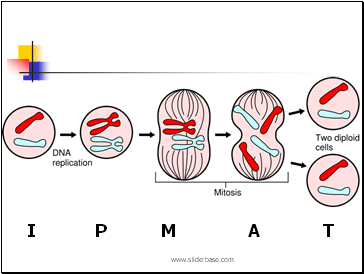 I
P
M
A
T
Slide 17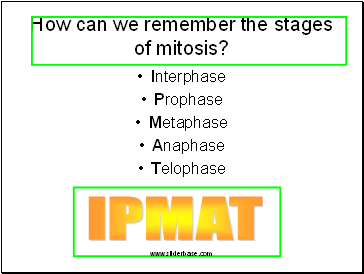 How can we remember the stages of mitosis?
Interphase
Prophase
Metaphase
Anaphase
Telophase
IPMAT
Slide 18