Enzymes
Page
2
14
Two examples of Enzyme Inhibitors
a. Competitive inhibitors: are chemicals that resemble an enzyme's normal substrate and compete with it for the active site.
Substrate
Slide 15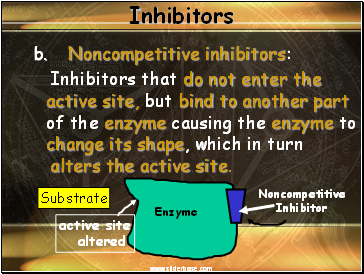 15
Inhibitors
b. Noncompetitive inhibitors:
Inhibitors that do not enter the active site, but bind to another part of the enzyme causing the enzyme to change its shape, which in turn alters the active site.
Substrate
Slide 16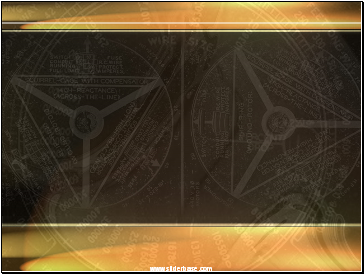 16