Solar Thermal Energy
Page
2
Norway. This is the first large-scale solar energy application
for swimming pools in Norway. It was installed in 1994, and
provides heat for two swimming pools.
Slide 11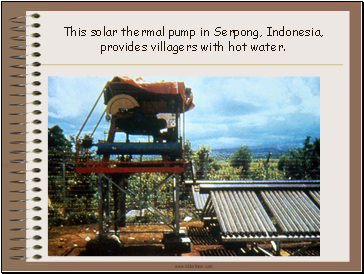 This solar thermal pump in Serpong, Indonesia, provides villagers with hot water.
Slide 12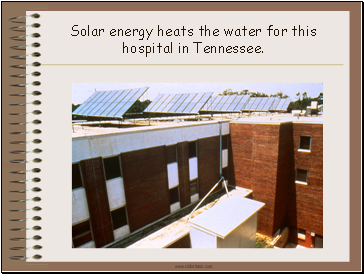 Solar energy heats the water for this hospital in Tennessee.
Slide 13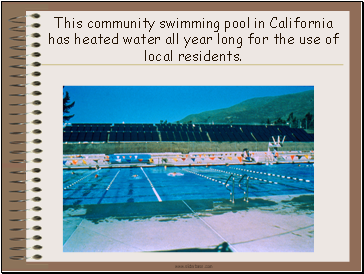 This community swimming pool in California has heated water all year long for the use of local residents.
Slide 14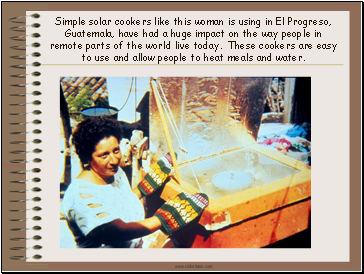 Simple solar cookers like this woman is using in El Progreso, Guatemala, have had a huge impact on the way people in remote parts of the world live today. These cookers are easy to use and allow people to heat meals and water.
Slide 15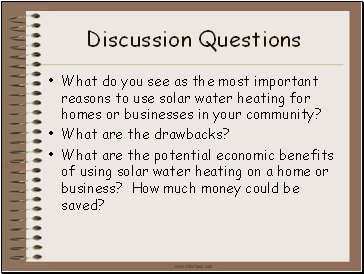 Discussion Questions
What do you see as the most important reasons to use solar water heating for homes or businesses in your community?
What are the drawbacks?
What are the potential economic benefits of using solar water heating on a home or business? How much money could be saved?