The parts of speech
Page
2
Slide 13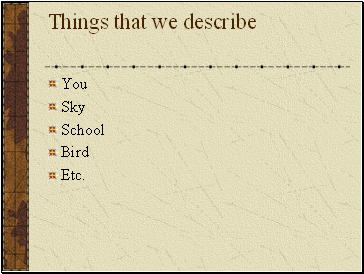 Things that we describe
You
Sky
School
Bird
Etc.
Slide 14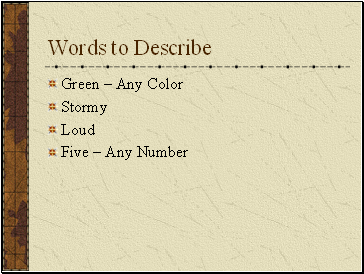 Words to Describe
Green – Any Color
Stormy
Loud
Five – Any Number
Slide 15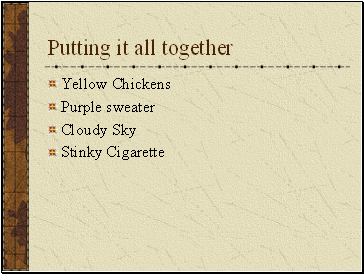 Putting it all together
Yellow Chickens
Purple sweater
Cloudy Sky
Stinky Cigarette
Slide 16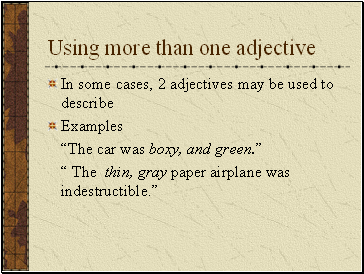 Using more than one adjective
In some cases, 2 adjectives may be used to describe
Examples
"The car was boxy, and green."
" The thin, gray paper airplane was indestructible."
Slide 17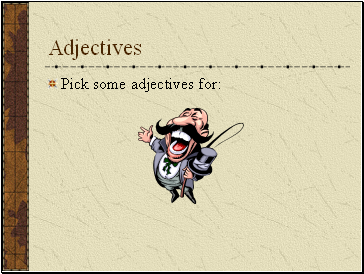 Adjectives
Pick some adjectives for:
Slide 18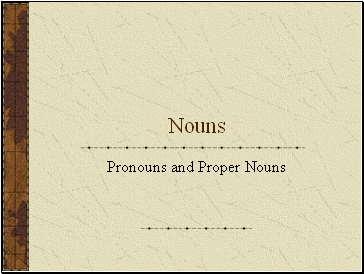 Nouns
Pronouns and Proper Nouns
Slide 19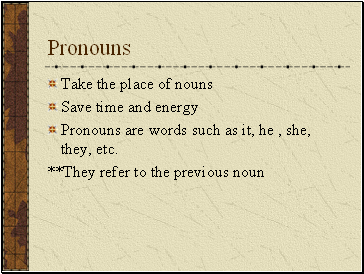 Pronouns
Take the place of nouns
Save time and energy
Pronouns are words such as it, he , she, they, etc.
**They refer to the previous noun
Slide 20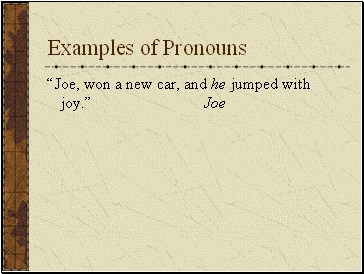 Examples of Pronouns
"Joe, won a new car, and he jumped with joy." Joe
Slide 21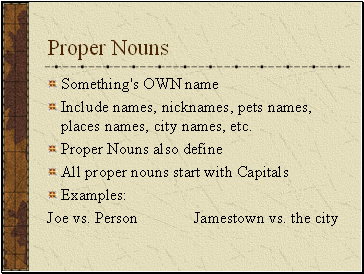 Proper Nouns
Something's OWN name
Include names, nicknames, pets names, places names, city names, etc.
Proper Nouns also define
All proper nouns start with Capitals
Examples:
Joe vs. Person Jamestown vs. the city
Slide 22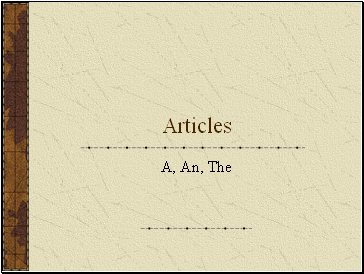 Articles
A, An, The
Slide 23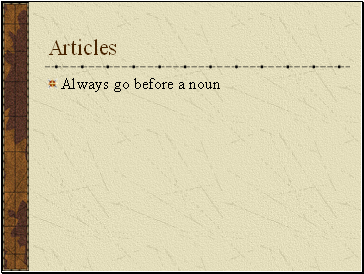 Articles
Always go before a noun
Slide 24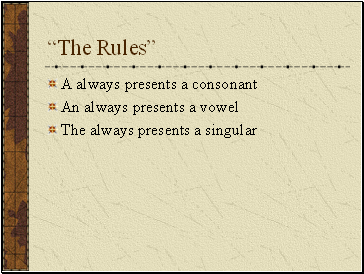 "The Rules"
A always presents a consonant
An always presents a vowel
The always presents a singular
Slide 25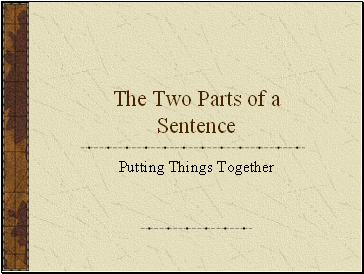 The Two Parts of a Sentence
Putting Things Together
Slide 26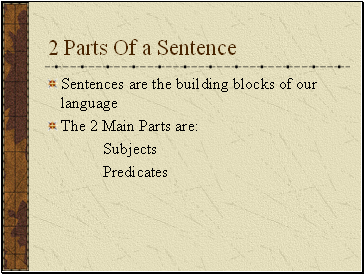 2 Parts Of a Sentence
Sentences are the building blocks of our language
The 2 Main Parts are:
Subjects
Predicates
Slide 27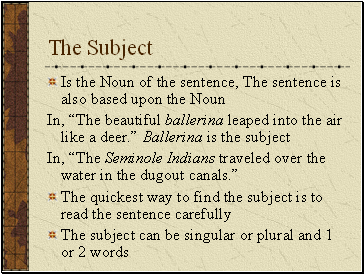 The Subject