What is so wonderful about blood
Page
3
Slide 23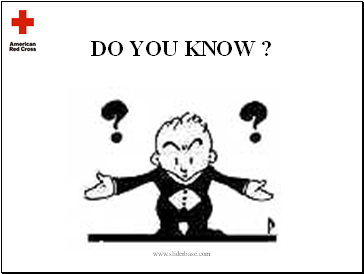 DO YOU KNOW ?
Slide 24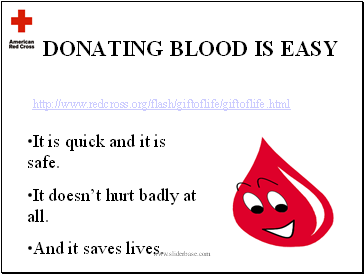 DONATING BLOOD IS EASY
http://www.redcross.org/flash/giftoflife/giftoflife.html
It is quick and it is safe.
It doesn't hurt badly at all.
And it saves lives.
Slide 25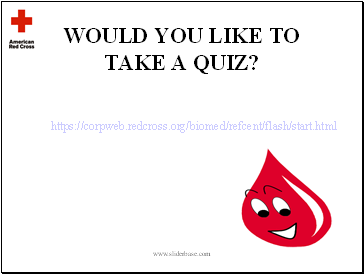 WOULD YOU LIKE TO TAKE A QUIZ?
https://corpweb.redcross.org/biomed/refcent/flash/start.html
Slide 26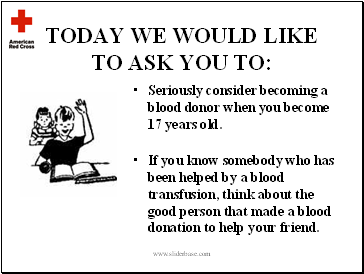 TODAY WE WOULD LIKE TO ASK YOU TO:
Seriously consider becoming a blood donor when you become 17 years old.
If you know somebody who has been helped by a blood transfusion, think about the good person that made a blood donation to help your friend.
Slide 27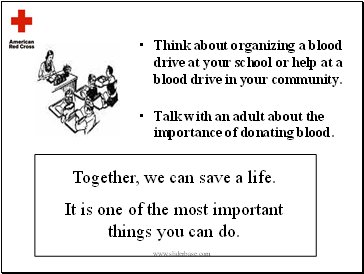 Think about organizing a blood drive at your school or help at a blood drive in your community.
Talk with an adult about the importance of donating blood.
Together, we can save a life.
It is one of the most important things you can do.
Slide 28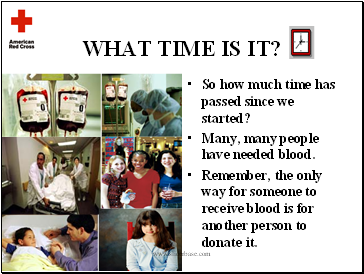 WHAT TIME IS IT?
So how much time has passed since we started?
Many, many people have needed blood.
Remember, the only way for someone to receive blood is for another person to donate it.
Slide 29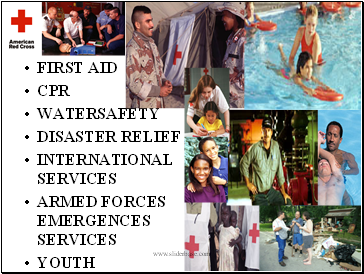 FIRST AID
CPR
WATERSAFETY
DISASTER RELIEF
INTERNATIONAL SERVICES
ARMED FORCES EMERGENCES SERVICES
YOUTH
Slide 30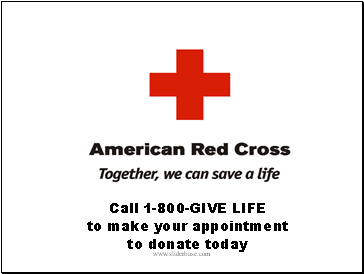 Call 1-800-GIVE LIFE
to make your appointment
to donate today