Kennedy Assassination
Page
1
Slide 1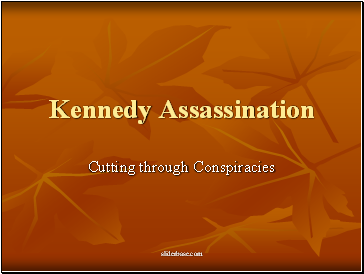 Kennedy Assassination
Cutting through Conspiracies
Slide 2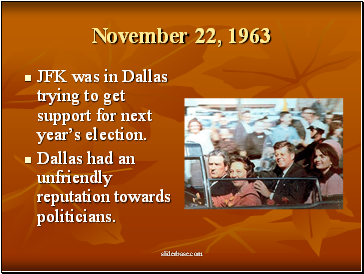 November 22, 1963
JFK was in Dallas trying to get support for next yearís election.
Dallas had an unfriendly reputation towards politicians.
Slide 3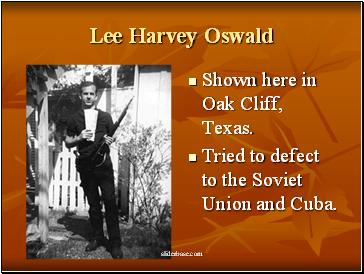 Lee Harvey Oswald
Shown here in Oak Cliff, Texas.
Tried to defect to the Soviet Union and Cuba.
Slide 4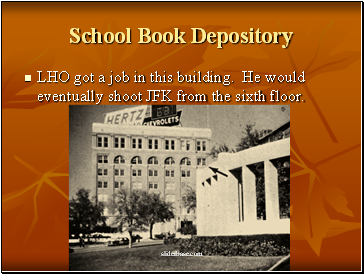 School Book Depository
LHO got a job in this building. He would eventually shoot JFK from the sixth floor.
Slide 5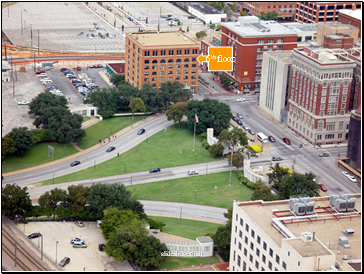 6th floor
Slide 6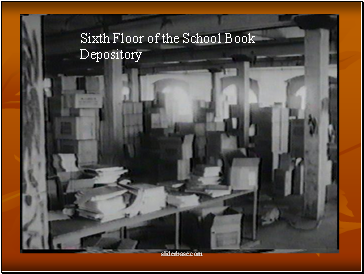 Sixth Floor of the School Book Depository
Slide 7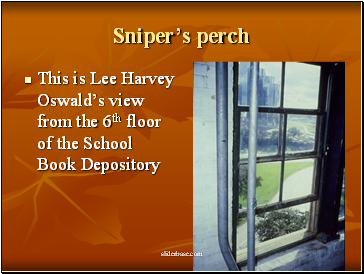 Sniperís perch
This is Lee Harvey Oswaldís view from the 6th floor of the School Book Depository
Slide 8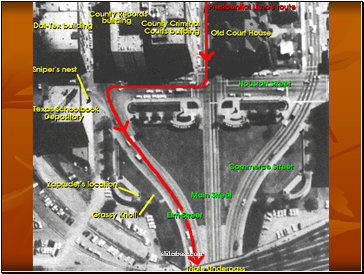 Slide 9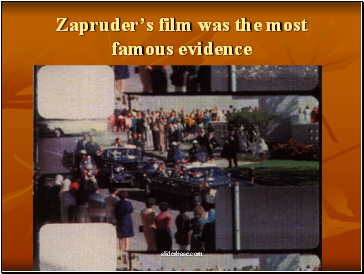 Zapruderís film was the most famous evidence
Slide 10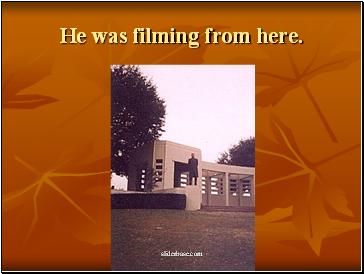 He was filming from here.
Slide 11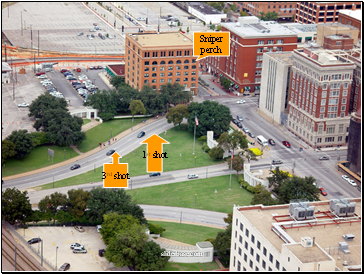 3rd shot
1st shot
Sniper perch
Slide 12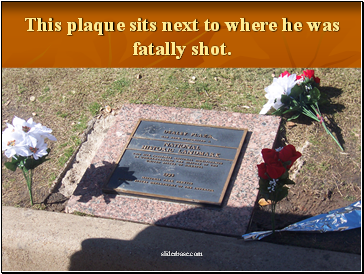 This plaque sits next to where he was fatally shot.
Slide 13
Kennedy was rushed to Parkland
Slide 14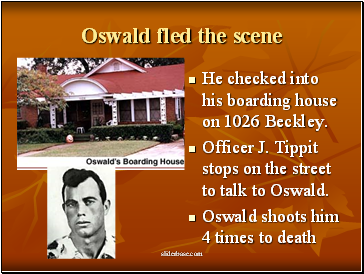 Oswald fled the scene
He checked into his boarding house on 1026 Beckley.
Officer J. Tippit stops on the street to talk to Oswald.
Oswald shoots him 4 times to death
Slide 15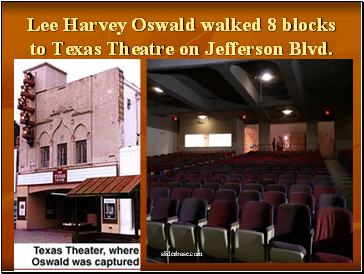 Lee Harvey Oswald walked 8 blocks to Texas Theatre on Jefferson Blvd.
Slide 16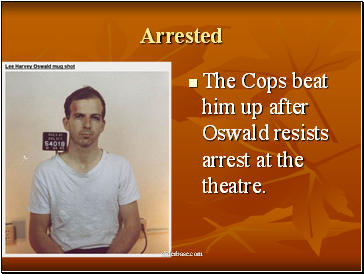 Arrested
The Cops beat him up after Oswald resists arrest at the theatre.
Slide 17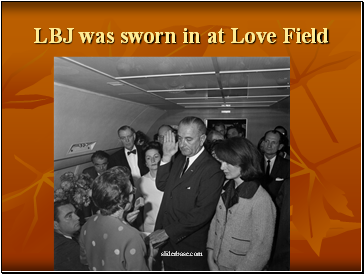 LBJ was sworn in at Love Field
Slide 18