Limestone
Page
2
A word equation for this reaction
calcium + carbon calcium + water
hydroxide dioxide carbonate
Slide 12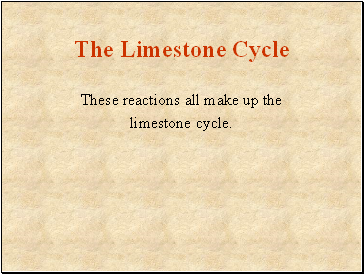 The Limestone Cycle
These reactions all make up the
limestone cycle.
Slide 13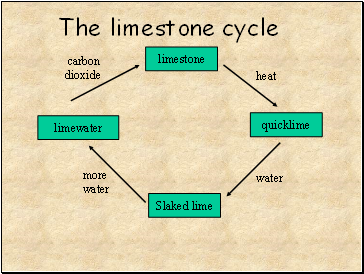 limestone
Slaked lime
quicklime
limewater
heat
water
more
water
carbon
dioxide
The limestone cycle
Slide 14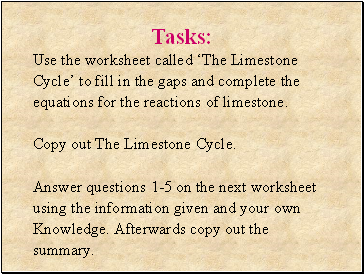 Tasks
Use the worksheet called 'The Limestone
Cycle' to fill in the gaps and complete the
equations for the reactions of limestone.
Copy out The Limestone Cycle.
Answer questions 1-5 on the next worksheet
using the information given and your own
Knowledge. Afterwards copy out the
summary.
Slide 15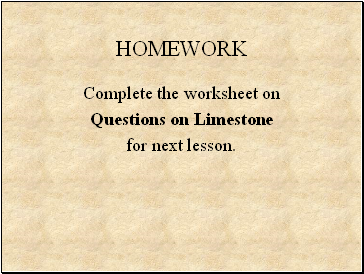 HOMEWORK
Complete the worksheet on
Questions on Limestone
for next lesson.