Air and space ABC book
Page
1
Slide 1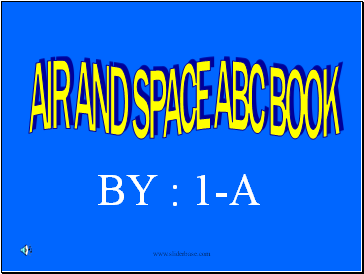 BY : 1-A
Air and space ABC book
Slide 2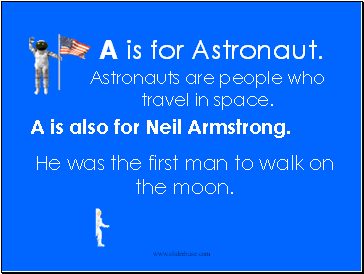 A is for Astronaut.
Astronauts are people who travel in space.
A is also for Neil Armstrong.
He was the first man to walk on the moon.
Slide 3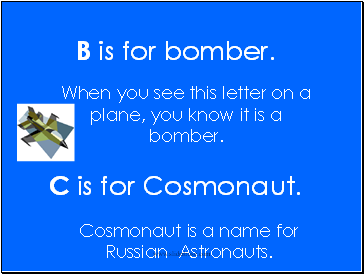 B is for bomber.
When you see this letter on a plane, you know it is a bomber.
C is for Cosmonaut.
Cosmonaut is a name for Russian Astronauts.
Slide 4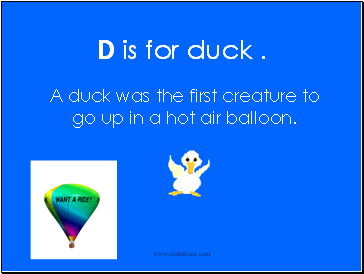 D is for duck .
A duck was the first creature to go up in a hot air balloon.
Slide 5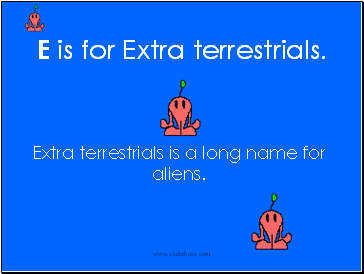 E is for Extra terrestrials.
Extra terrestrials is a long name for aliens.
Slide 6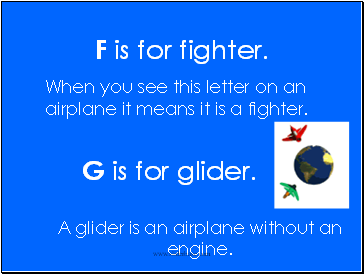 F is for fighter.
When you see this letter on an airplane it means it is a fighter.
G is for glider.
A glider is an airplane without an engine.
Slide 7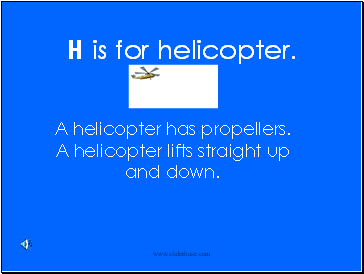 H is for helicopter.
A helicopter has propellers. A helicopter lifts straight up and down.
Slide 8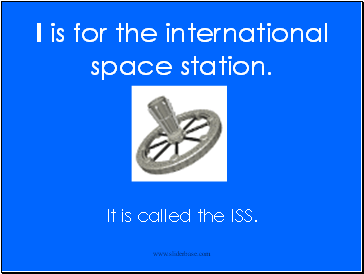 I is for the international space station.
It is called the ISS.
Slide 9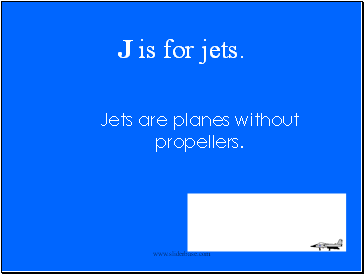 J is for jets.
Jets are planes without propellers.
Slide 10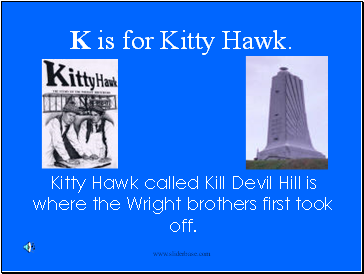 K is for Kitty Hawk.
Kitty Hawk called Kill Devil Hill is where the Wright brothers first took off.
Slide 11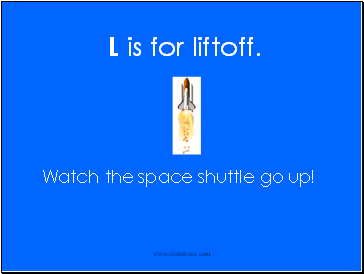 L is for liftoff.
Watch the space shuttle go up!
Slide 12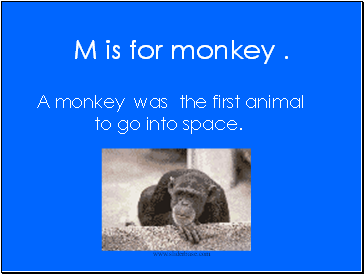 M is for monkey .
A monkey was the first animal to go into space.
Slide 13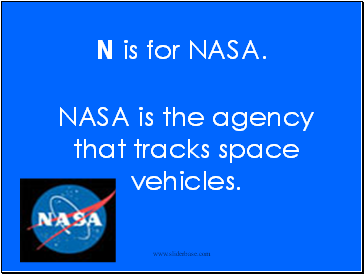 N is for NASA.
NASA is the agency that tracks space vehicles.
Slide 14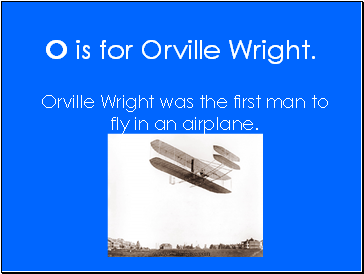 O is for Orville Wright.
Orville Wright was the first man to fly in an airplane.
Slide 15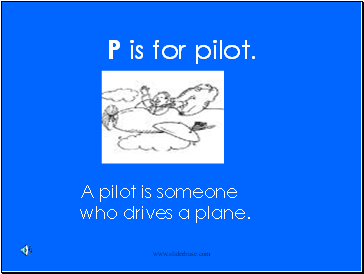 P is for pilot.
A pilot is someone who drives a plane.
Slide 16