Transition elements
Page
3
Transition Elements
3
Slide 18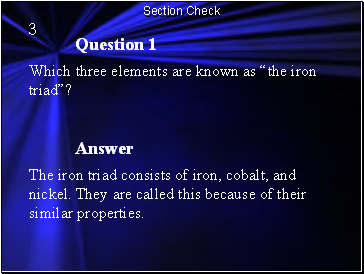 Section Check
3
Which three elements are known as "the iron triad"?
Question 1
The iron triad consists of iron, cobalt, and nickel. They are called this because of their similar properties.
Answer
Slide 19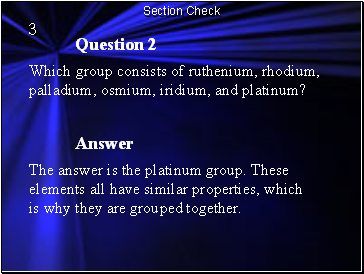 Section Check
3
Which group consists of ruthenium, rhodium, palladium, osmium, iridium, and platinum?
Question 2
The answer is the platinum group. These elements all have similar properties, which is why they are grouped together.
Answer
Slide 20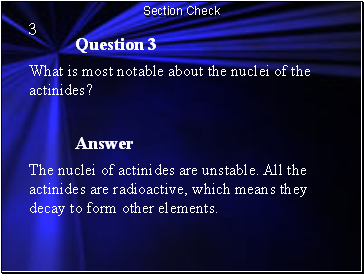 Section Check
3
What is most notable about the nuclei of the actinides?
Question 3
The nuclei of actinides are unstable. All the actinides are radioactive, which means they decay to form other elements.
Answer