Exam paper- English SATS Reading
Page
1
Slide 1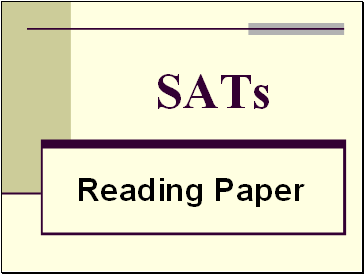 SATs
Reading Paper
Slide 2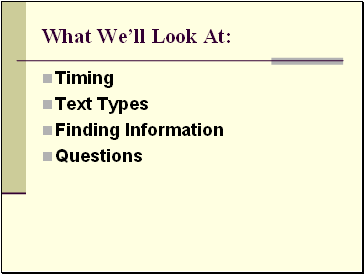 What We'll Look At
Timing
Text Types
Finding Information
Questions
Slide 3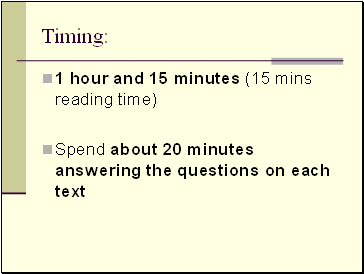 Timing
1 hour and 15 minutes (15 mins reading time)
Spend about 20 minutes answering the questions on each text
Slide 4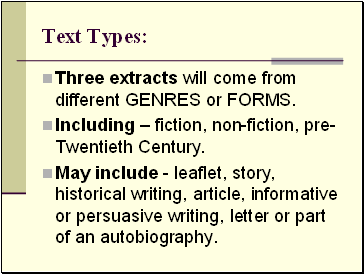 Text Types
Three extracts will come from different GENRES or FORMS.
Including – fiction, non-fiction, pre-Twentieth Century.
May include - leaflet, story, historical writing, article, informative or persuasive writing, letter or part of an autobiography.
Slide 5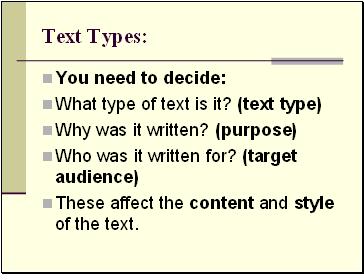 Text Types:
You need to decide:
What type of text is it? (text type)
Why was it written? (purpose)
Who was it written for? (target audience)
These affect the content and style of the text.
Slide 6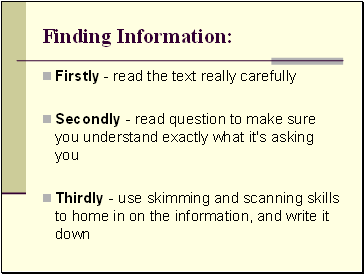 Finding Information
Firstly - read the text really carefully
Secondly - read question to make sure you understand exactly what it's asking you
Thirdly - use skimming and scanning skills to home in on the information, and write it down
Slide 7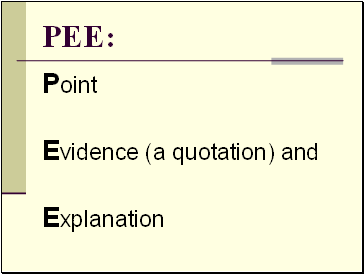 PEE
Point
Evidence (a quotation) and
Explanation
Slide 8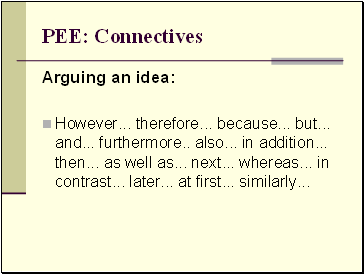 PEE: Connectives
Arguing an idea:
However . therefore . because . but . and . furthermore also . in addition . then . as well as . next . whereas . in contrast . later . at first . similarly .
Slide 9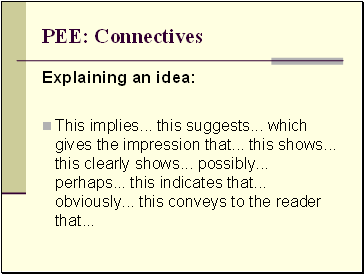 PEE: Connectives
Explaining an idea:
This implies . this suggests . which gives the impression that . this shows . this clearly shows . possibly . perhaps . this indicates that . obviously . this conveys to the reader that .
Slide 10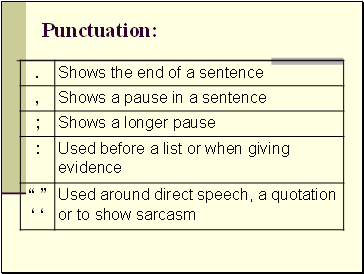 Punctuation
Slide 11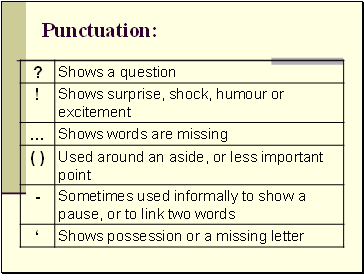 Punctuation:
Slide 12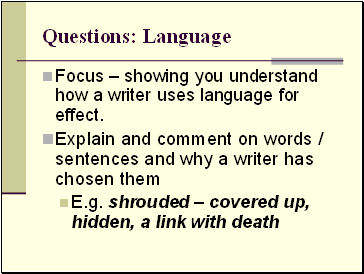 Questions: Language
Focus – showing you understand how a writer uses language for effect.
Explain and comment on words / sentences and why a writer has chosen them
E.g. shrouded – covered up, hidden, a link with death