Changes in the CBD
Page
2
Any shops left in the high street sell cheap and poor quality goods.
Slide 15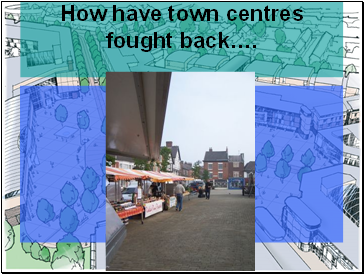 How have town centres fought back….
Slide 16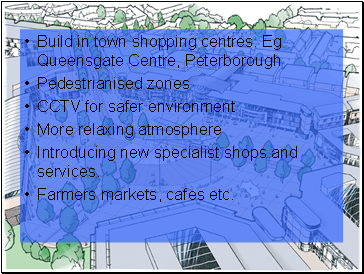 Build in town shopping centres. Eg Queensgate Centre, Peterborough
Pedestrianised zones
CCTV for safer environment
More relaxing atmosphere
Introducing new specialist shops and services.
Farmers markets, cafes etc.