Social Welfare and Environment
Page
1
Slide 1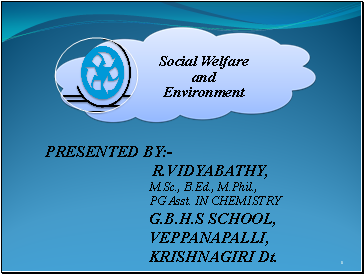 1
Presented by:-
R.VIDYABATHY,
M.Sc., B.Ed., M.Phil.,
PG Asst. IN CHEMISTRY
G.B.H.S SCHOOL,
VEPPANAPALLI,
KRISHNAGIRI Dt.
Slide 2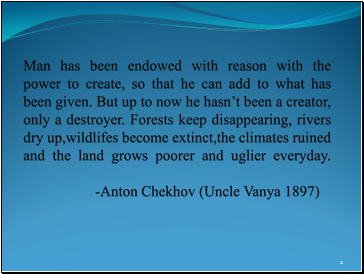 Man has been endowed with reason with the power to create, so that he can add to what has been given. But up to now he hasn't been a creator, only a destroyer. Forests keep disappearing, rivers dry up,wildlifes become extinct,the climates ruined and the land grows poorer and uglier everyday. -Anton Chekhov (Uncle Vanya 1897)
2
Slide 3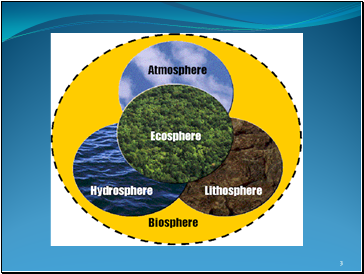 3
Slide 4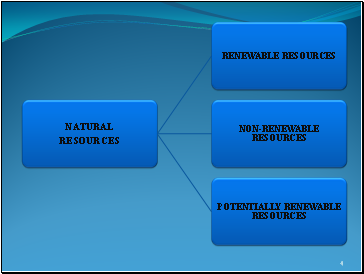 4
Slide 5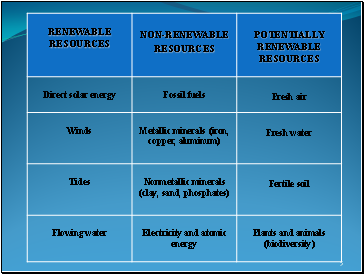 5
Slide 6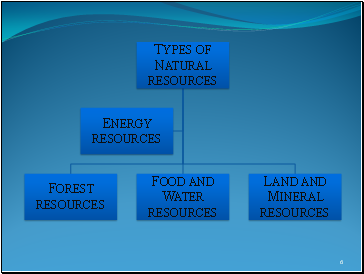 6
Slide 7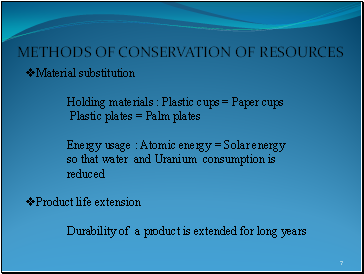 Methods of Conservation of Resources
Material substitution
Holding materials : Plastic cups = Paper cups
Plastic plates = Palm plates
Energy usage : Atomic energy = Solar energy
so that water and Uranium consumption is
reduced
Product life extension
Durability of a product is extended for long years
7
Slide 8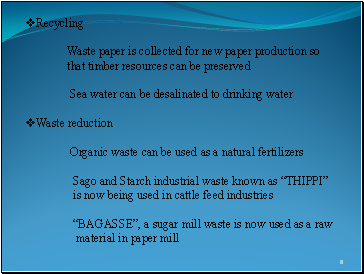 Recycling
Waste paper is collected for new paper production so
that timber resources can be preserved
Sea water can be desalinated to drinking water
Waste reduction
Organic waste can be used as a natural fertilizers
Sago and Starch industrial waste known as "THIPPI"
is now being used in cattle feed industries
"BAGASSE", a sugar mill waste is now used as a raw
material in paper mill
8
Slide 9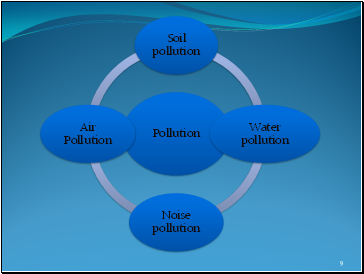 9
Slide 10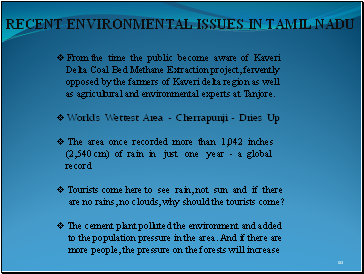 Recent environmental issues in Tamil Nadu
10
From the time the public become aware of Kaveri
Delta Coal Bed Methane Extraction project, fervently
opposed by the farmers of Kaveri delta region as well
as agricultural and environmental experts at Tanjore.
World's Wettest Area - Cherrapunji - Dries Up
The area once recorded more than 1,042 inches
(2,540 cm) of rain in just one year - a global
record
Tourists come here to see rain, not sun and if there
are no rains, no clouds, why should the tourists come?
The cement plant polluted the environment and added
to the population pressure in the area. And if there are