The New Genetics
Page
2
2003 – GloFish, the first biotech pet, hits the North American market. Specially bred to detect water pollutants, the fish glows red under black light thanks to the addition of a natural bioluminescence gene.
2004 –
November – Korean researchers treat spinal cord injury by transplanting multipotent adult stem cells from an umbilical cord blood.
December – A team of researchers at the University of Paris develops a method to produce large number of red blood cells from hematopoietic stem cells, creating an environment that mimics the conditions of bone marrow.
2005 –
January – Researchers at the University of Wisconsin-Madison differentiate human blastocyst stem cells into neural stem cells, and finally into spinal motor neuron cells.
Retrieved from "http://en.wikipedia.org/wiki/Timeline_of_biotechnology"
History of Biotechnology
Slide 5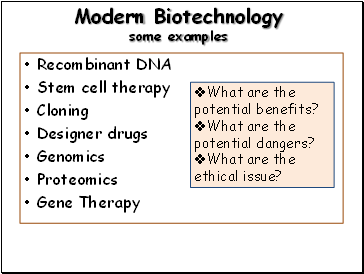 Modern Biotechnology some examples
Recombinant DNA
Stem cell therapy
Cloning
Designer drugs
Genomics
Proteomics
Gene Therapy
What are the potential benefits?
What are the potential dangers?
What are the ethical issue?
Slide 6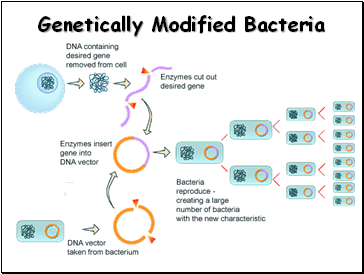 Genetically Modified Bacteria
Slide 7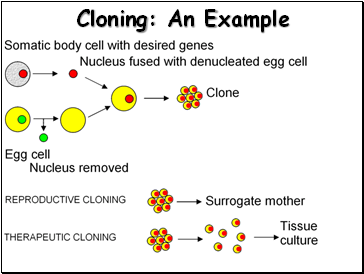 Cloning: An Example
Slide 8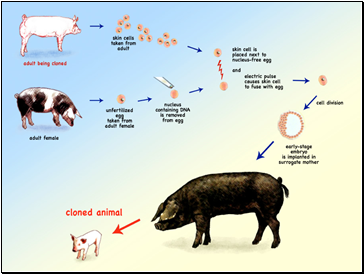 Cloning in Agriculture
Slide 9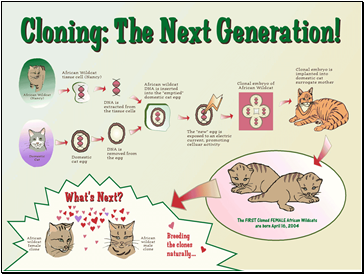 Slide 10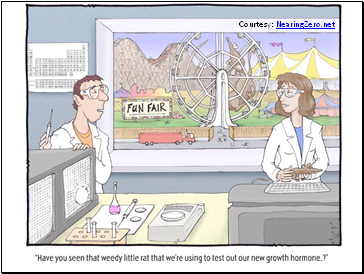 Courtesy: NearingZero.net
Slide 11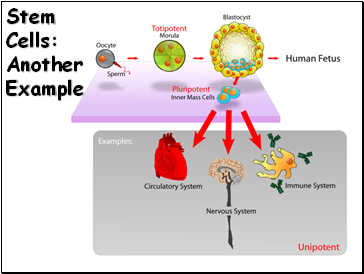 Stem Cells: Another Example
Slide 12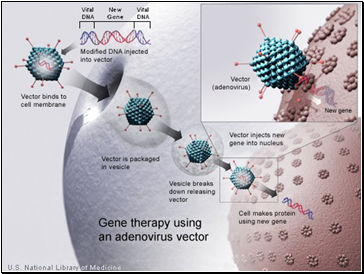 Gene Therapy