Gravity
Page
1
Slide 1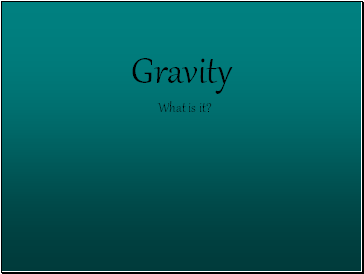 Gravity
What is it?
Slide 2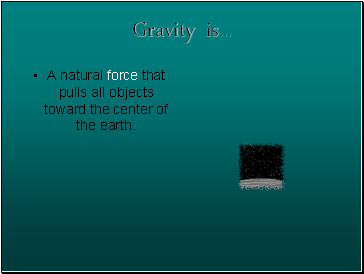 Gravity is…
A natural force that pulls all objects toward the center of the earth.
Slide 3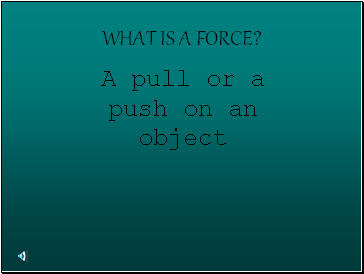 What is a force?
A pull or a push on an object
Slide 4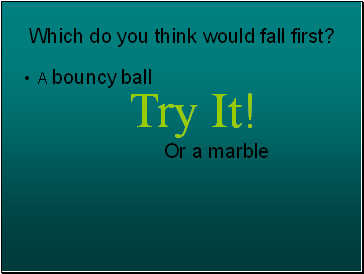 Which do you think would fall first?
A bouncy ball
Or a marble
Try It!
Slide 5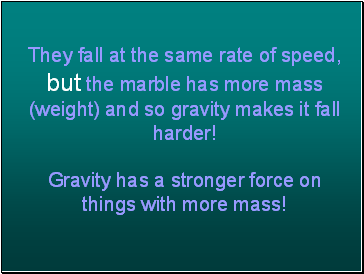 They fall at the same rate of speed, but the marble has more mass (weight) and so gravity makes it fall harder! Gravity has a stronger force on things with more mass!
Slide 6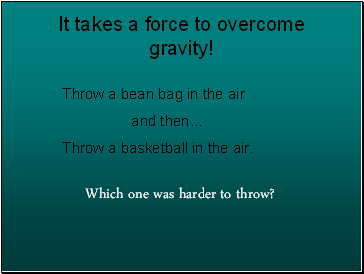 It takes a force to overcome gravity!
Throw a bean bag in the air
and then…
Throw a basketball in the air.
Which one was harder to throw?
Slide 7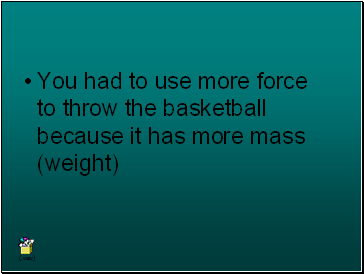 You had to use more force to throw the basketball because it has more mass (weight)