Pressure
Page
1
Slide 1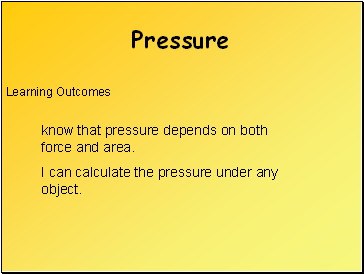 Pressure
Learning Outcomes
know that pressure depends on both force and area.
I can calculate the pressure under any object.
Slide 2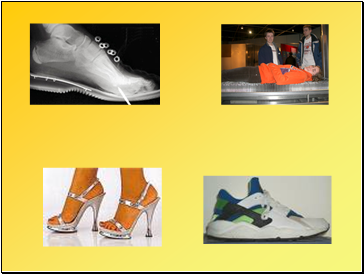 Slide 3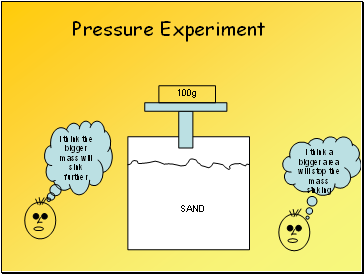 Pressure Experiment
SAND
100g
I think the bigger mass will sink further
I think a bigger area will stop the mass sinking
Slide 4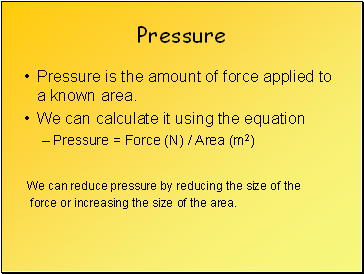 Pressure
Pressure is the amount of force applied to a known area.
We can calculate it using the equation
Pressure = Force (N) / Area (m2)
We can reduce pressure by reducing the size of the
force or increasing the size of the area.