The Eye
Page
2
Professor Fred Hollow's work to restore sight to the cataract blind in developing countries was ongoing 15 years after his death. Cataracts are the cause of about half of all cases of avoidable blindness in developing countries and they can be removed with a relatively simple operation costing as little as $25.
FRED HOLLOWS PERFORMING AN OCULAR EXAMINATION IN VIETNAM
Slide 10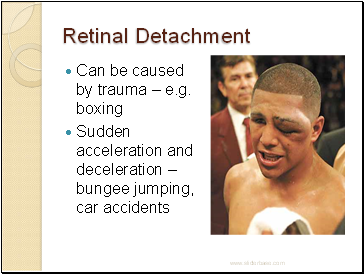 Retinal Detachment
Can be caused by trauma – e.g. boxing
Sudden acceleration and deceleration – bungee jumping, car accidents
Slide 11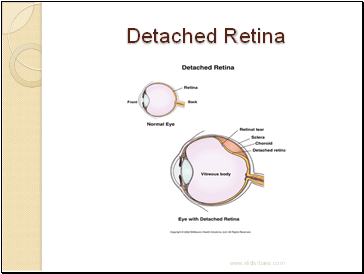 Detached Retina
Slide 12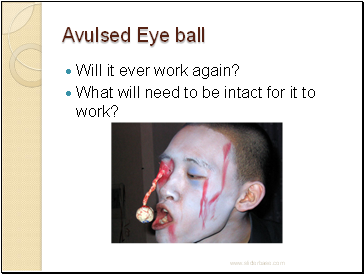 Avulsed Eye ball
Will it ever work again?
What will need to be intact for it to work?