Name That Deformation
Page
2
Single = mono
Slide 21
Thatís right, monocline!
Slide 22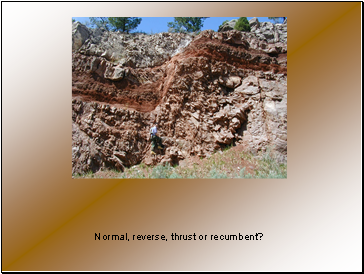 Normal, reverse, thrust or recumbent?
Slide 23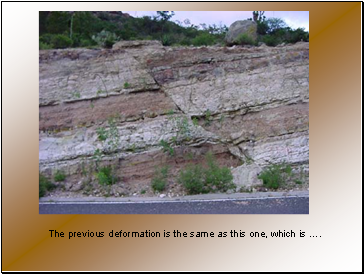 The previous deformation is the same as this one, which is Ö.
Slide 24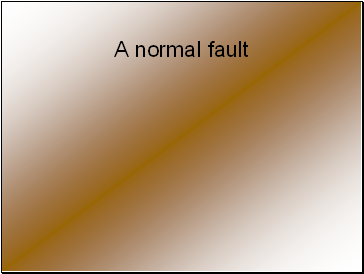 A normal fault
Slide 25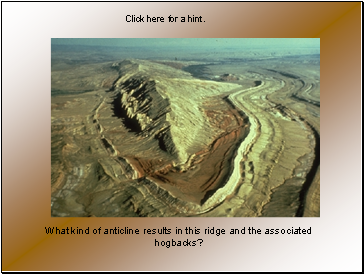 What kind of anticline results in this ridge and the associated hogbacks?
Click here for a hint.
Slide 26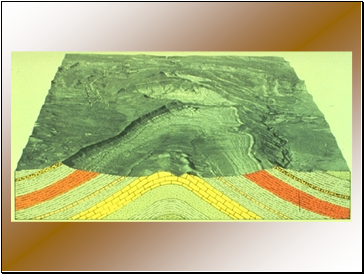 Slide 27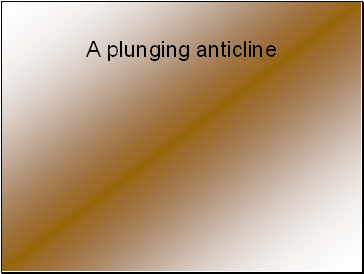 A plunging anticline
Slide 28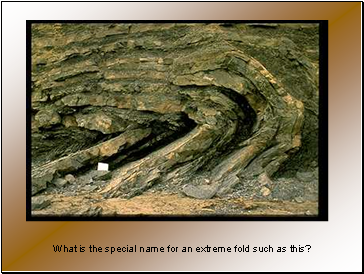 What is the special name for an extreme fold such as this?
Slide 29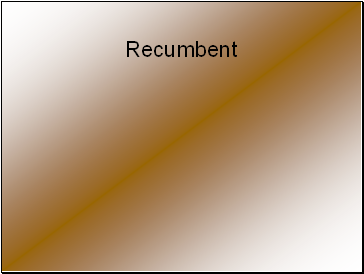 Recumbent
Slide 30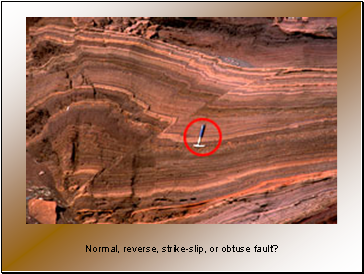 Normal, reverse, strike-slip, or obtuse fault?
Slide 31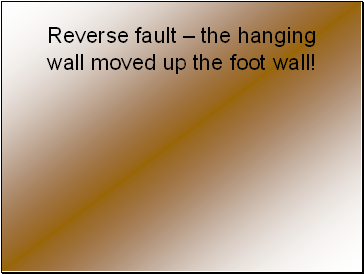 Reverse fault Ė the hanging wall moved up the foot wall!
Slide 32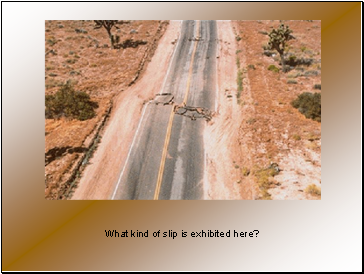 What kind of slip is exhibited here?
Slide 33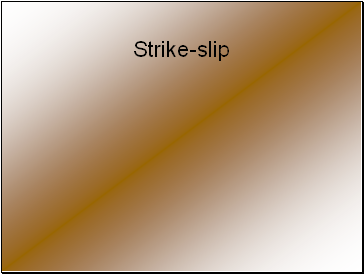 Strike-slip
Slide 34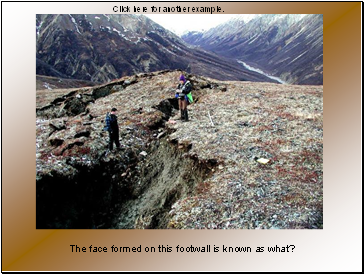 The face formed on this footwall is known as what?
Click here for another example.
Slide 35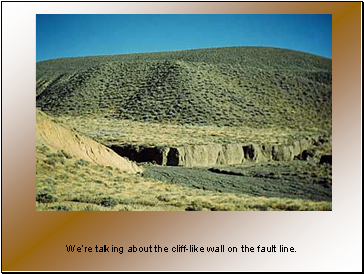 Weíre talking about the cliff-like wall on the fault line.
Slide 36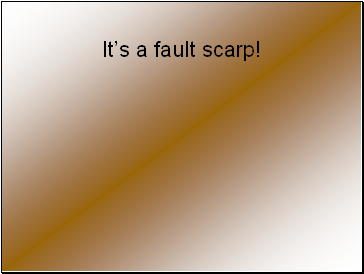 Itís a fault scarp!
Slide 37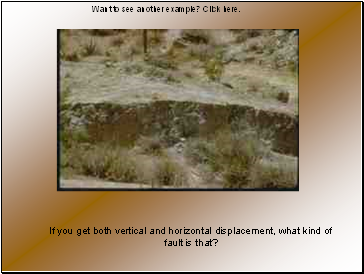 If you get both vertical and horizontal displacement, what kind of fault is that?
Want to see another example? Click here.
Slide 38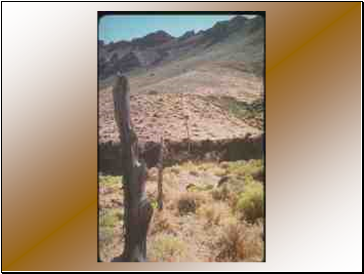 Slide 39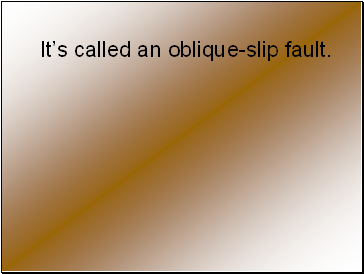 Itís called an oblique-slip fault.
Slide 40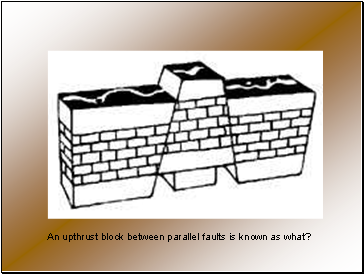 An upthrust block between parallel faults is known as what?