Covalent Bonding (Molecules)
Page
2
C
H
H
H
Cl
Add up available valence electrons:
C = 4, H = (3)(1), Cl = 7 Total = 14
Join peripheral atoms
to the central atom with electron pairs.
Complete octets on
atoms other than hydrogen with remaining electrons
Make carbon the central atom (it wants the most bonds, 4)
Slide 10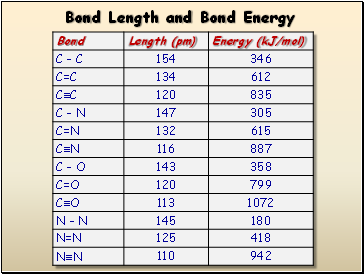 Bond Length and Bond Energy
Slide 11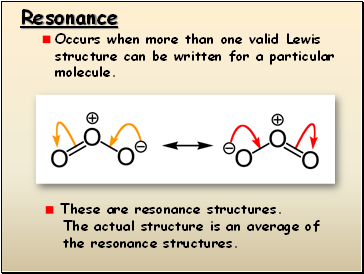 Resonance
Occurs when more than one valid Lewis structure can be written for a particular molecule.
These are resonance structures.
The actual structure is an average of
the resonance structures.
Slide 12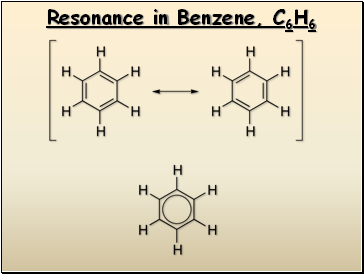 Resonance in Benzene, C6H6