Industrial Revolution
Page
2
Samuel Morse invented the telegraph. It communicated using a series of beeps (Morse code).
Slide 21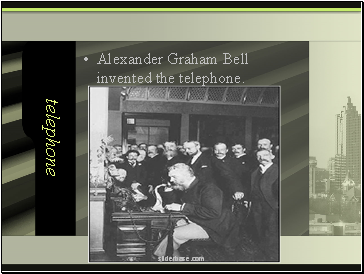 telephone
Alexander Graham Bell invented the telephone.
Slide 22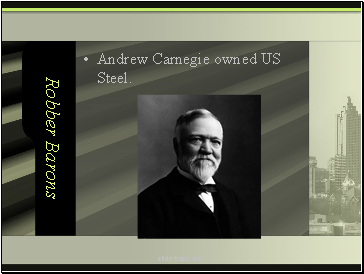 Robber Barons
Andrew Carnegie owned US Steel.
Slide 23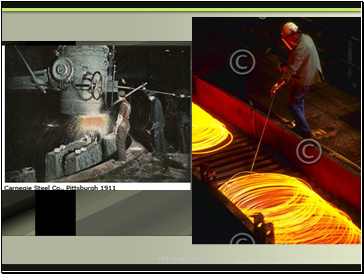 Slide 24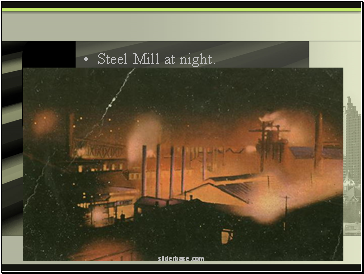 Steel Mill at night.
Slide 25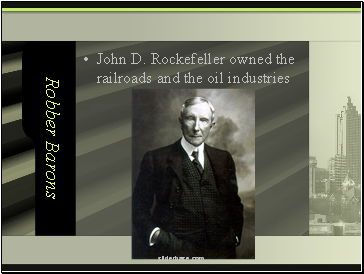 Robber Barons
John D. Rockefeller owned the railroads and the oil industries
Slide 26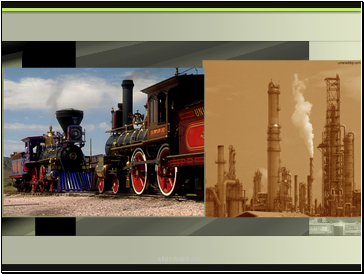 Slide 27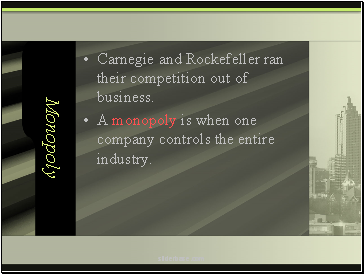 Monopoly
Carnegie and Rockefeller ran their competition out of business.
A monopoly is when one company controls the entire industry.
Slide 28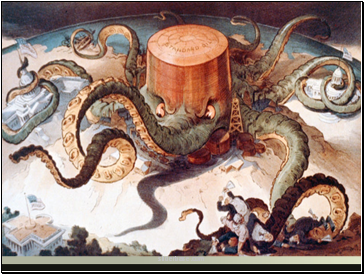 Slide 29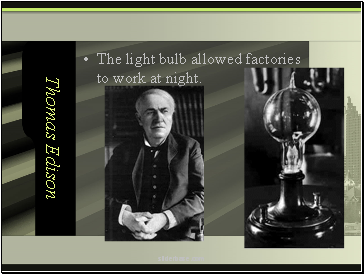 Thomas Edison
The light bulb allowed factories to work at night.
Slide 30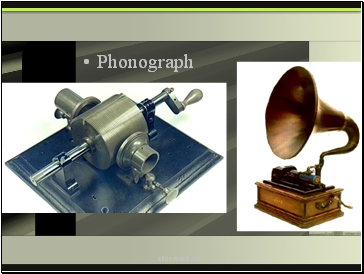 Phonograph
Slide 31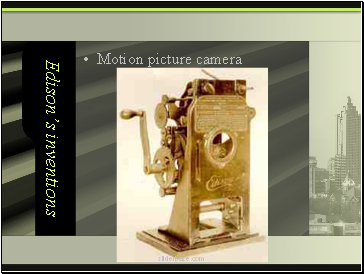 Edisonís inventions
Motion picture camera
Slide 32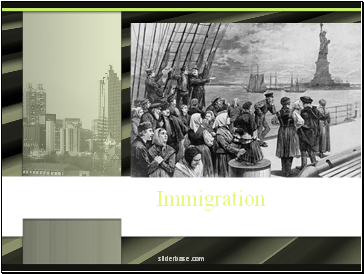 Immigration
Slide 33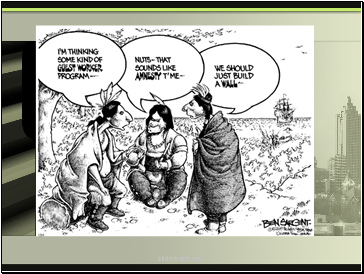 Slide 34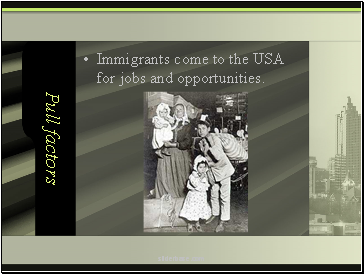 Pull factors
Immigrants come to the USA for jobs and opportunities.
Slide 35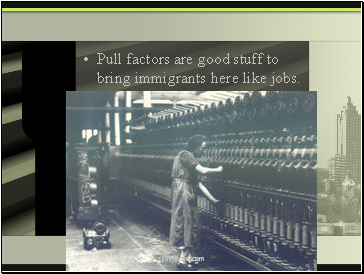 Pull factors are good stuff to bring immigrants here like jobs.
Slide 36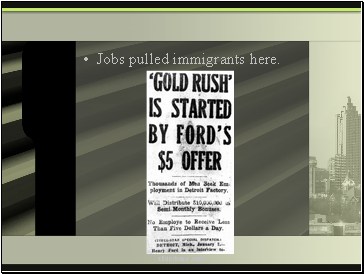 Jobs pulled immigrants here.
Slide 37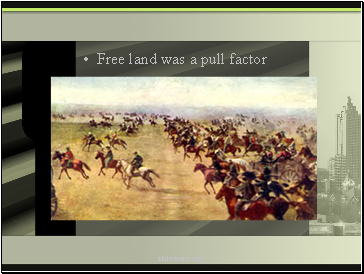 Free land was a pull factor
Slide 38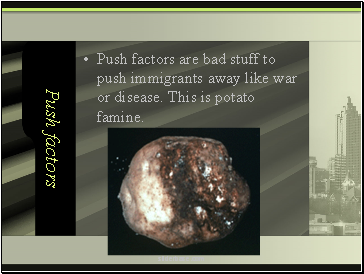 Push factors
Push factors are bad stuff to push immigrants away like war or disease. This is potato famine.
Slide 39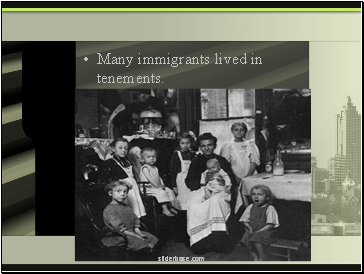 Many immigrants lived in tenements.
Slide 40