Types of rock
Page
1
Slide 1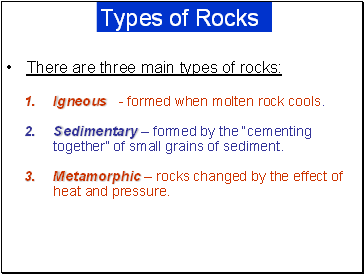 Types of Rocks
There are three main types of rocks:
Igneous - formed when molten rock cools.
Sedimentary – formed by the "cementing together" of small grains of sediment.
Metamorphic – rocks changed by the effect of heat and pressure.
Slide 2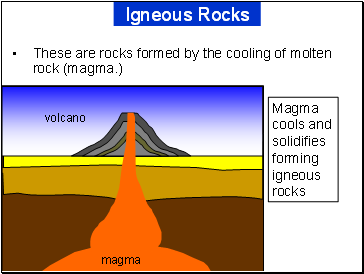 Igneous Rocks
These are rocks formed by the cooling of molten rock (magma.)
Magma cools and solidifies forming igneous rocks
Slide 3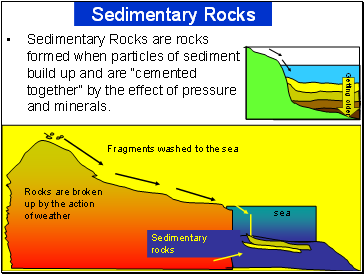 Sedimentary Rocks
Sedimentary Rocks are rocks formed when particles of sediment build up and are "cemented together" by the effect of pressure and minerals.
Slide 4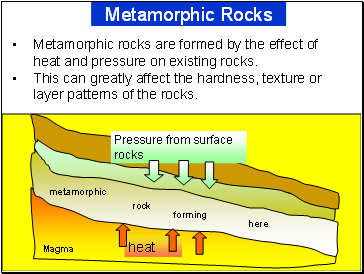 Metamorphic Rocks
Metamorphic rocks are formed by the effect of heat and pressure on existing rocks.
This can greatly affect the hardness, texture or layer patterns of the rocks.