Sretches and Shears
Page
1
Slide 1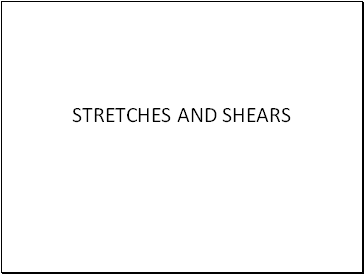 Stretches and shears
Slide 2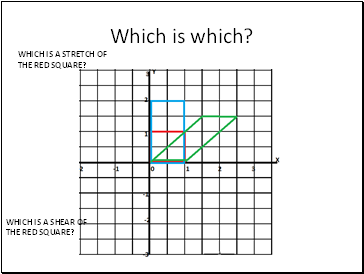 Which is which?
WHICH IS A STRETCH OF THE RED SQUARE?
WHICH IS A SHEAR OF THE RED SQUARE?
Slide 3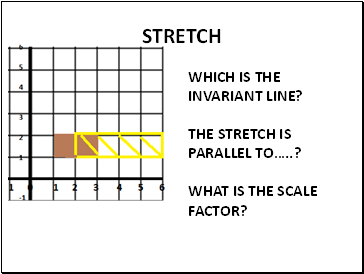 Stretch
WHICH IS THE INVARIANT LINE?
THE STRETCH IS PARALLEL TO… ?
WHAT IS THE SCALE FACTOR?
Slide 4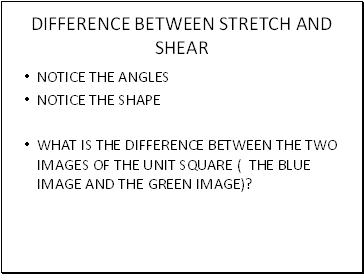 Difference between stretch and shear
NOTICE THE ANGLES
NOTICE THE SHAPE
WHAT IS THE DIFFERENCE BETWEEN THE TWO IMAGES OF THE UNIT SQUARE ( THE BLUE IMAGE AND THE GREEN IMAGE)?
Slide 5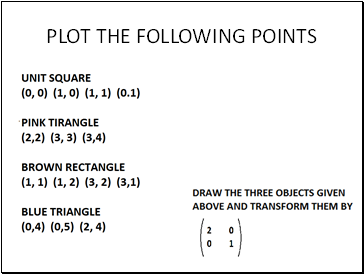 Plot the following points
Slide 6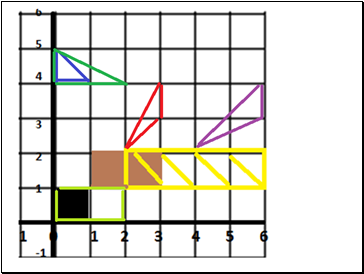 Slide 7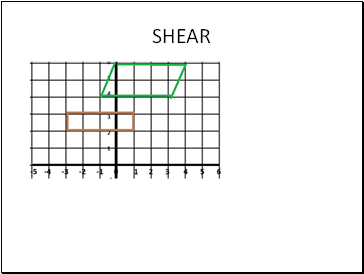 Shear
Slide 8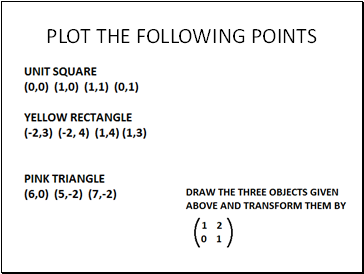 Plot the following points
Slide 9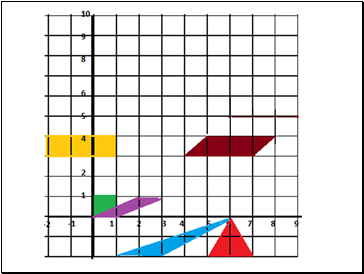 Slide 10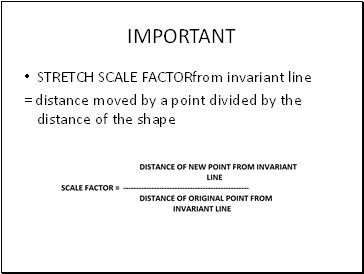 Important
STRETCH SCALE FACTORfrom invariant line
= distance moved by a point divided by the distance of the shape
Slide 11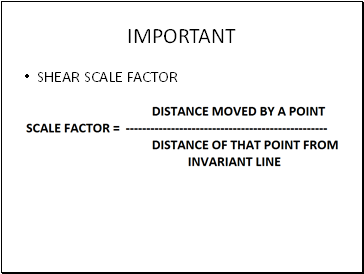 IMPORTANT
SHEAR SCALE FACTOR