Lesson on nothing
Page
1
Slide 1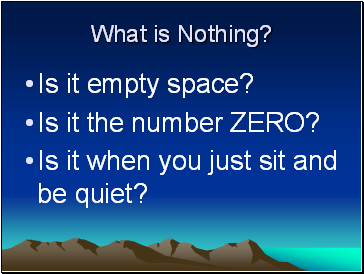 What is Nothing?
Is it empty space?
Is it the number ZERO?
Is it when you just sit and be quiet?
Slide 2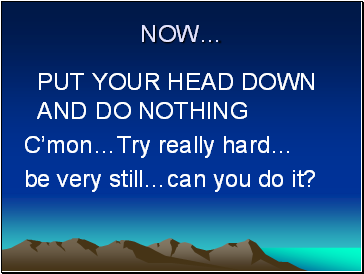 NOW…
PUT YOUR HEAD DOWN AND DO NOTHING
C'mon…Try really hard…
be very still…can you do it?
Slide 3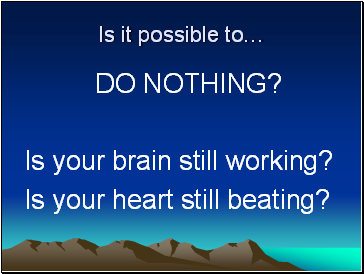 Is it possible to…
DO NOTHING?
Is your brain still working?
Is your heart still beating?
Slide 4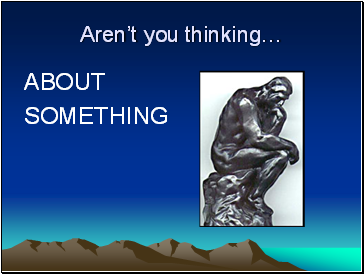 Aren't you thinking…
ABOUT
SOMETHING
Slide 5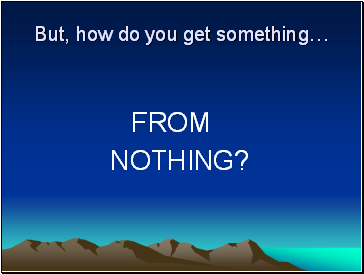 But, how do you get something…
FROM
NOTHING?
Slide 6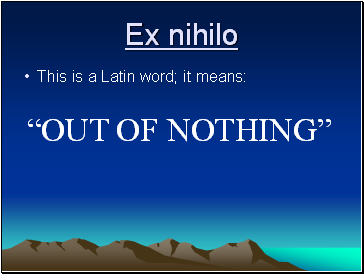 Ex nihilo
This is a Latin word; it means:
"OUT OF NOTHING"
Slide 7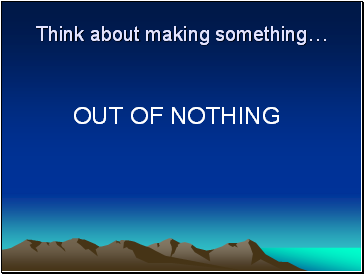 Think about making something…
OUT OF NOTHING
Slide 8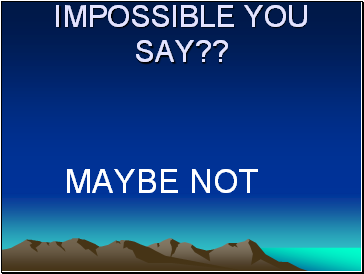 IMPOSSIBLE YOU SAY??
MAYBE NOT
Slide 9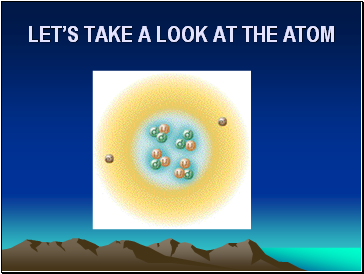 Let's take a look at the atom
Slide 10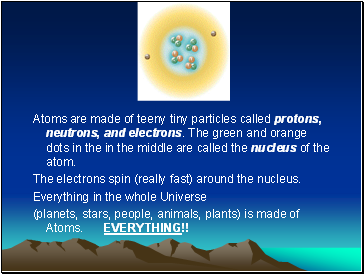 Atoms are made of teeny tiny particles called protons, neutrons, and electrons. The green and orange dots in the in the middle are called the nucleus of the atom.
The electrons spin (really fast) around the nucleus.
Everything in the whole Universe
(planets, stars, people, animals, plants) is made of Atoms. EVERYTHING!!
Slide 11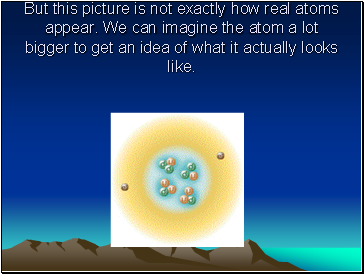 But this picture is not exactly how real atoms appear. We can imagine the atom a lot bigger to get an idea of what it actually looks like.
Slide 12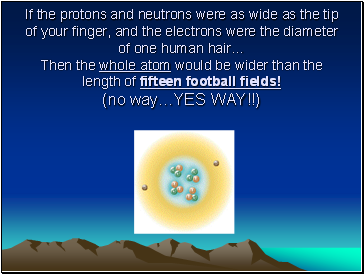 If the protons and neutrons were as wide as the tip of your finger, and the electrons were the diameter of one human hair… Then the whole atom would be wider than the length of fifteen football fields! (no way…YES WAY!!)
Slide 13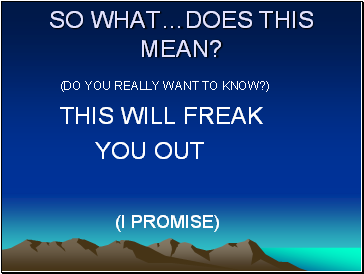 SO WHAT…DOES THIS MEAN?
(DO YOU REALLY WANT TO KNOW?)
THIS WILL FREAK
YOU OUT
(I PROMISE)
Slide 14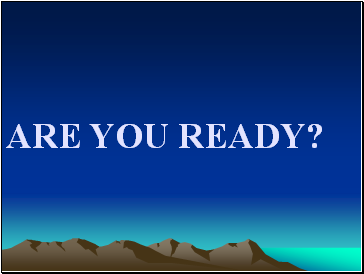 ARE YOU READY?
Slide 15