Drama
Page
3
detailed
minimal
Setting the Stage
Slide 24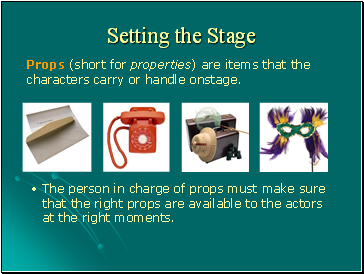 Props (short for properties) are items that the characters carry or handle onstage.
The person in charge of props must make sure that the right props are available to the actors at the right moments.
Setting the Stage
Slide 25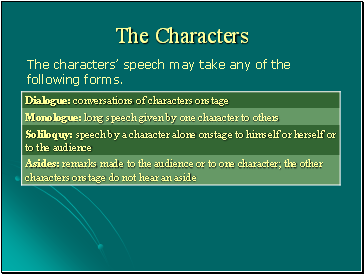 The Characters
The charactersí speech may take any of the following forms.
Slide 26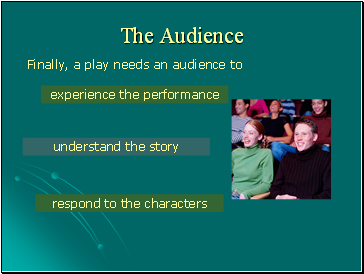 The Audience
Finally, a play needs an audience to
experience the performance
understand the story
respond to the characters
Slide 27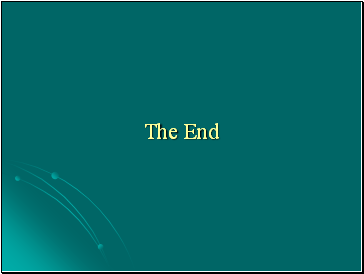 The End