Poetic Terms
Page
3
Slide 33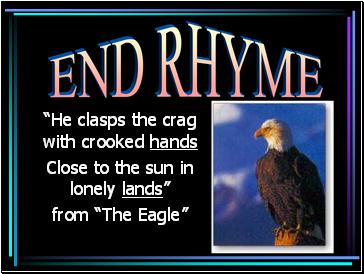 "He clasps the crag with crooked hands
Close to the sun in lonely lands"
from "The Eagle"
END RHYME
Slide 34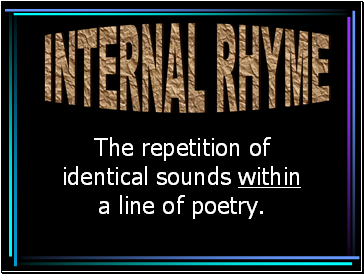 Internal rhyme
The repetition of identical sounds within a line of poetry.
Slide 35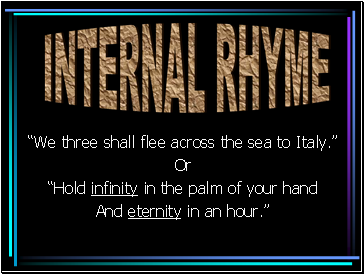 "We three shall flee across the sea to Italy."
Or
"Hold infinity in the palm of your hand
And eternity in an hour."
INTERNAL RHYME
Slide 36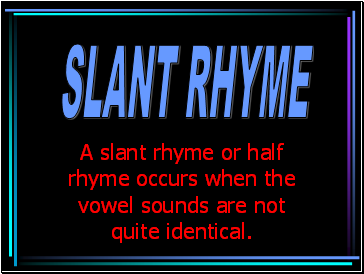 Slant rhyme
A slant rhyme or half rhyme occurs when the vowel sounds are not quite identical.
Slide 37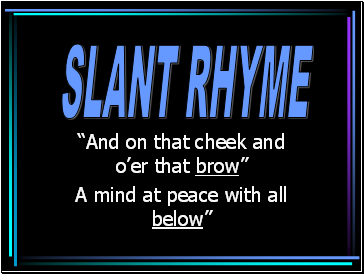 "And on that cheek and o'er that brow"
A mind at peace with all below"
SLANT RHYME
Slide 38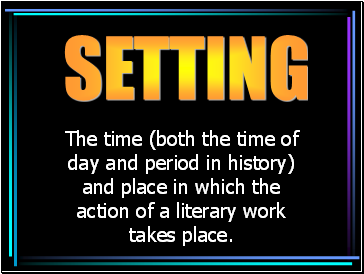 Setting
The time (both the time of day and period in history) and place in which the action of a literary work takes place.
Slide 39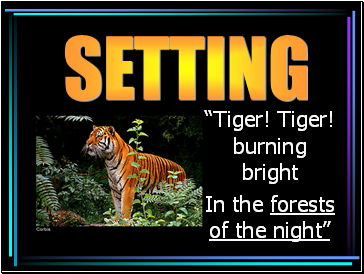 "Tiger! Tiger! burning bright
In the forests of the night"
SETTING
Slide 40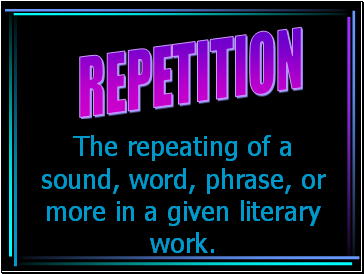 Repetition
The repeating of a sound, word, phrase, or more in a given literary work.
Slide 41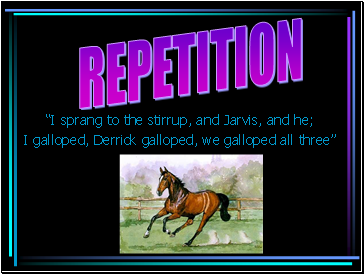 "I sprang to the stirrup, and Jarvis, and he;
I galloped, Derrick galloped, we galloped all three"
REPETITION
Slide 42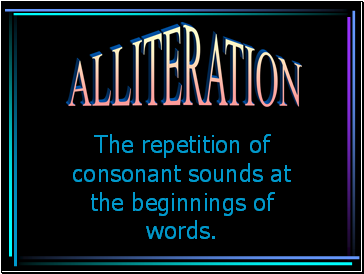 Alliteration
The repetition of consonant sounds at the beginnings of words.
Slide 43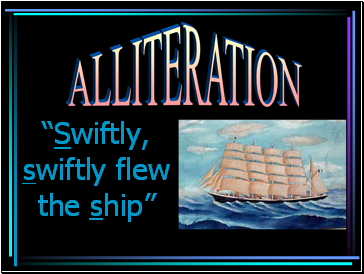 "Swiftly, swiftly flew the ship"
ALLITERATION
Slide 44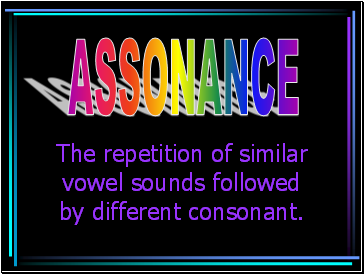 Assonance
The repetition of similar vowel sounds followed by different consonant.
Slide 45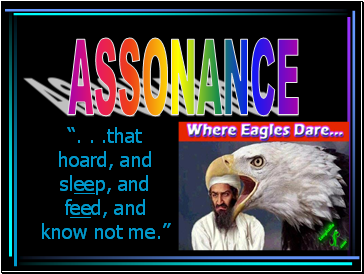 ". . .that hoard, and sleep, and feed, and know not me."
ASSONANCE
Slide 46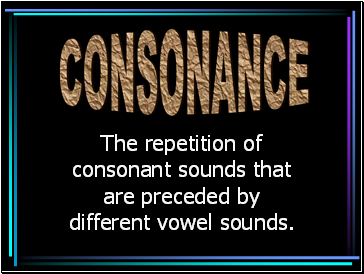 Consonance
The repetition of consonant sounds that are preceded by different vowel sounds.
Slide 47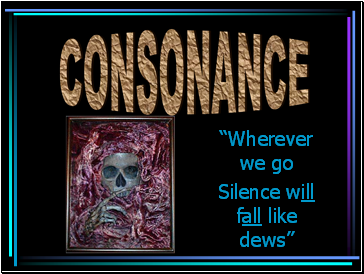 "Wherever we go
Silence will fall like dews"
CONSONANCE