Poetic Terms
Page
4
Slide 48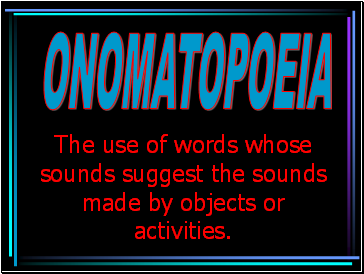 Onomatopoeia
The use of words whose sounds suggest the sounds made by objects or activities.
Slide 49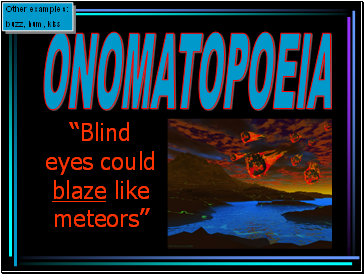 "Blind eyes could blaze like meteors"
ONOMATOPOEIA
Other examples:
buzz, hum, kiss
Slide 50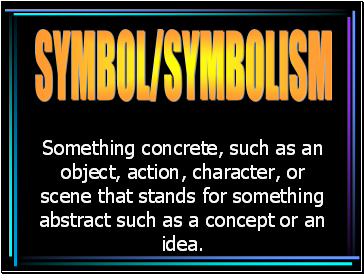 Symbol/Symbolism
Something concrete, such as an object, action, character, or scene that stands for something abstract such as a concept or an idea.
Slide 51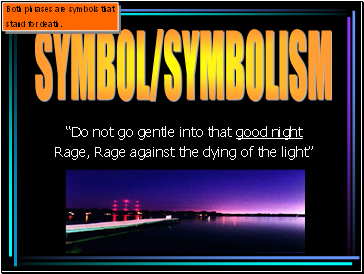 "Do not go gentle into that good night
Rage, Rage against the dying of the light"
SYMBOL/SYMBOLISM
Both phrases are symbols that
stand for death.
Slide 52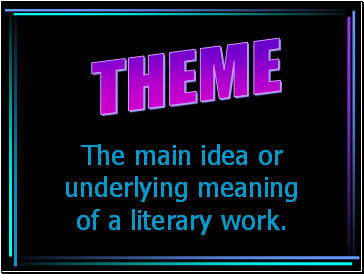 Theme
The main idea or underlying meaning of a literary work.
Slide 53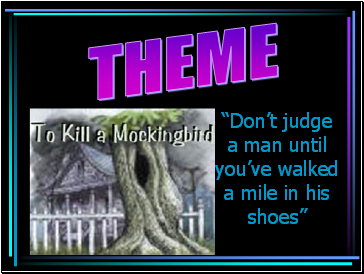 "Don't judge a man until you've walked a mile in his shoes"
THEME
Slide 54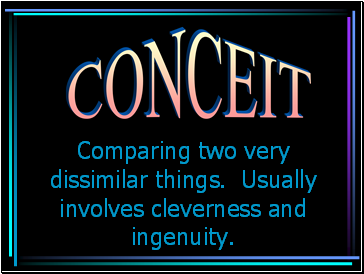 Conceit
Comparing two very dissimilar things. Usually involves cleverness and ingenuity.
Slide 55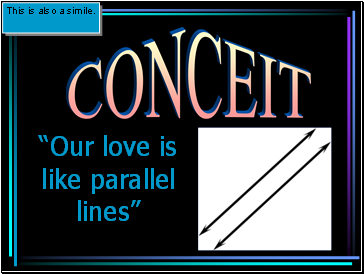 "Our love is like parallel lines"
CONCEIT
This is also a simile.
Slide 56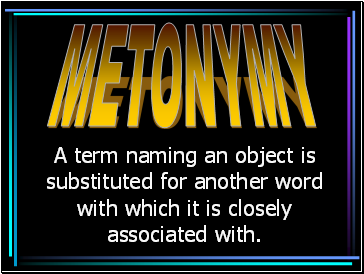 Metonymy
A term naming an object is substituted for another word with which it is closely associated with.
Slide 57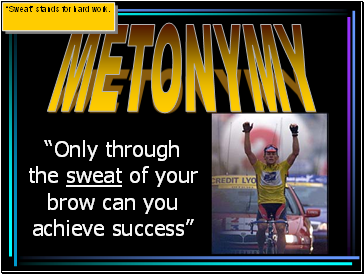 "Only through the sweat of your brow can you achieve success"
METONYMY
"Sweat" stands for hard work.
Slide 58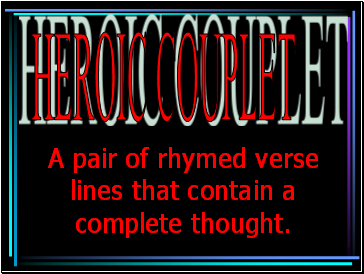 Heroic couplet
A pair of rhymed verse lines that contain a complete thought.
Slide 59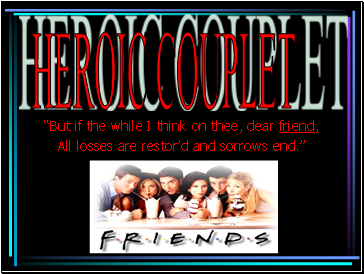 "But if the while I think on thee, dear friend,
All losses are restor'd and sorrows end."
HEROIC COUPLET