The Cold War
Page
4
People built more bomb shelters.
Slide 51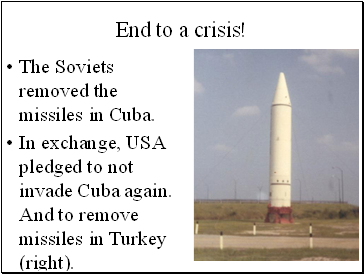 End to a crisis!
The Soviets removed the missiles in Cuba.
In exchange, USA pledged to not invade Cuba again. And to remove missiles in Turkey (right).
Slide 52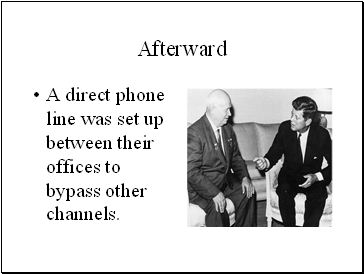 Afterward
A direct phone line was set up between their offices to bypass other channels.
Slide 53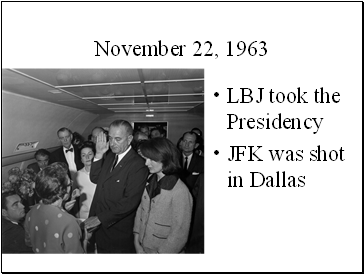 November 22, 1963
LBJ took the Presidency
JFK was shot in Dallas
Slide 54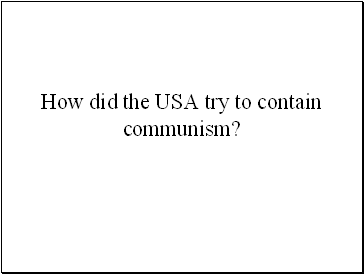 How did the USA try to contain communism?
Slide 55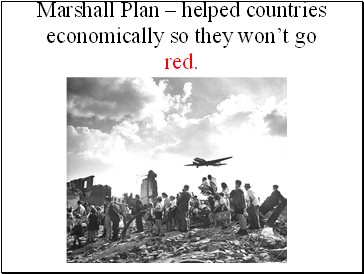 Marshall Plan – helped countries economically so they won't go red.
Slide 56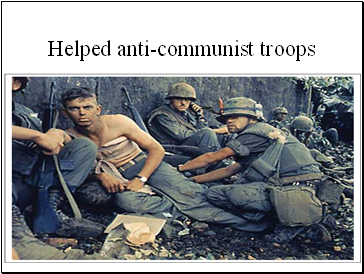 Helped anti-communist troops
Slide 57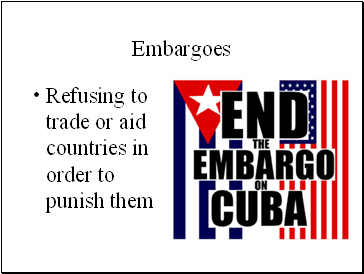 Embargoes
Refusing to trade or aid countries in order to punish them
Slide 58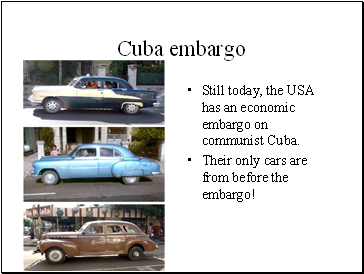 Cuba embargo
Still today, the USA has an economic embargo on communist Cuba.
Their only cars are from before the embargo!