Transport
Page
1
Slide 1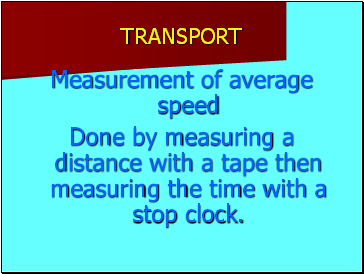 Transport
Measurement of average speed
Done by measuring a distance with a tape then measuring the time with a stop clock.
Slide 2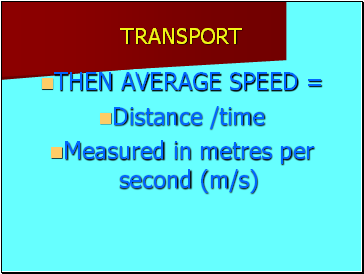 TRANSPORT
THEN AVERAGE SPEED =
Distance /time
Measured in metres per second (m/s)
Slide 3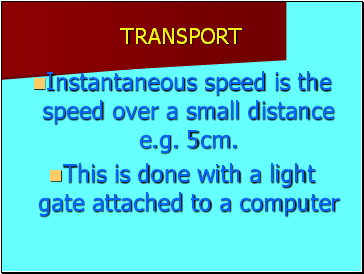 TRANSPORT
Instantaneous speed is the speed over a small distance e.g. 5cm.
This is done with a light gate attached to a computer
Slide 4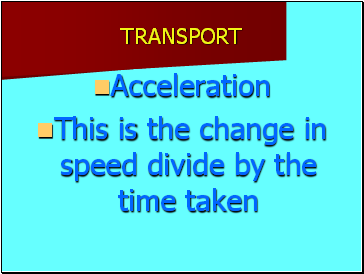 TRANSPORT
Acceleration
This is the change in speed divide by the time taken
Slide 5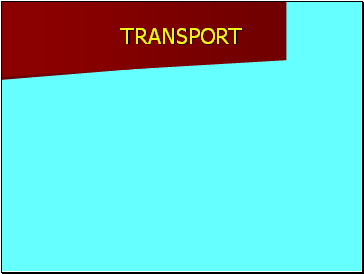 TRANSPORT
Slide 6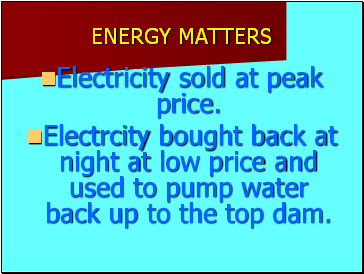 Energy matters
Electricity sold at peak price.
Electrcity bought back at night at low price and used to pump water back up to the top dam.