UltraViolet
Page
1
Slide 1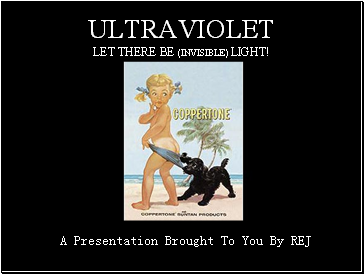 Ultraviolet
LET THERE BE (INVISIBLE) LIGHT!
A Presentation Brought To You By REJ
Slide 2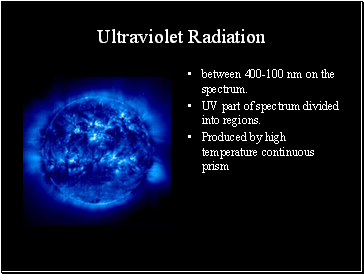 Ultraviolet Radiation
between 400-100 nm on the spectrum.
UV part of spectrum divided into regions.
Produced by high temperature continuous prism
Slide 3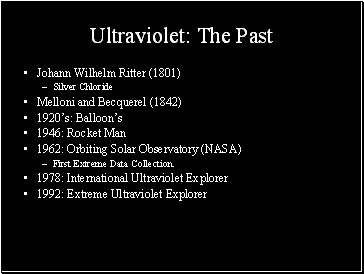 Ultraviolet: The Past
Johann Wilhelm Ritter (1801)
Silver Chloride
Melloni and Becquerel (1842)
1920ís: Balloonís
1946: Rocket Man
1962: Orbiting Solar Observatory (NASA)
First Extreme Data Collection.
1978: International Ultraviolet Explorer
1992: Extreme Ultraviolet Explorer
Slide 4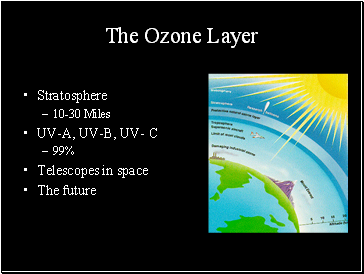 The Ozone Layer
Stratosphere
10-30 Miles
UV-A, UV-B, UV- C
99%
Telescopes in space
The future
Slide 5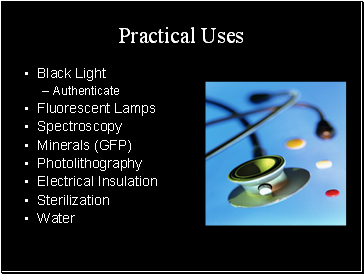 Practical Uses
Black Light
Authenticate
Fluorescent Lamps
Spectroscopy
Minerals (GFP)
Photolithography
Electrical Insulation
Sterilization
Water
Slide 6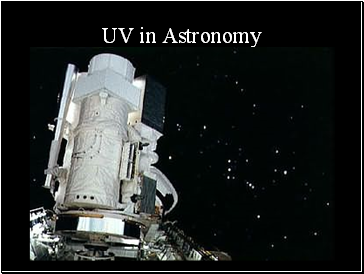 UV in Astronomy
Used since the 1960s
Copernicus
Hopkins UV telescope
Slide 7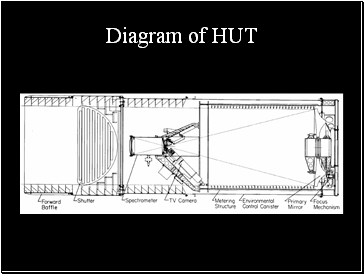 Diagram of HUT
Slide 8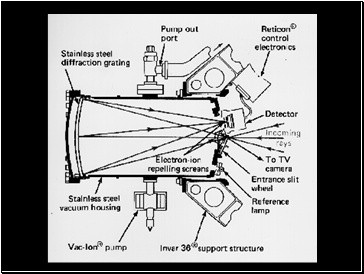 Slide 9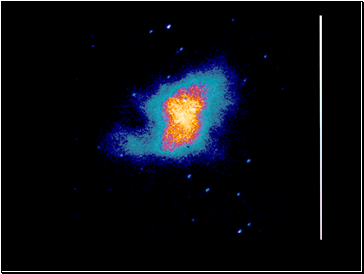 Slide 10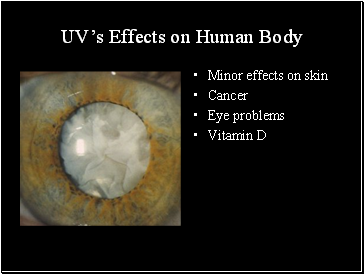 UVís Effects on Human Body
Minor effects on skin
Cancer
Eye problems
Vitamin D
Slide 11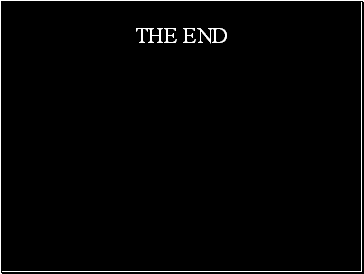 THE END