Growing Plants
Page
2
The best temperature for germination of a species of plant is known as the optimum temperature.
The optimum temperature is normally between 15oC and 30oC.
Slide 12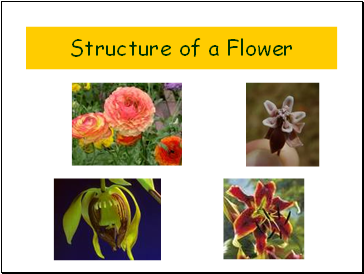 Structure of a Flower
Slide 13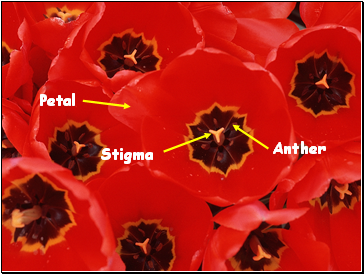 Petal
Stigma
Anther
Slide 14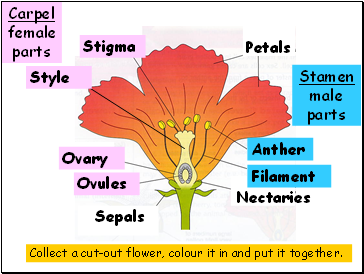 Petals
Stigma
Anther
Filament
Ovary
Sepals
Ovules
Nectaries
Style
Collect a cut-out flower, colour it in and put it together.
Carpelfemale parts
Stamen male parts
Slide 15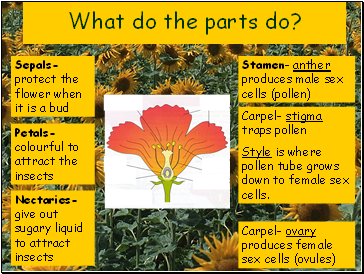 What do the parts do?
Sepals- protect the flower when it is a bud
Petals- colourful to attract the insects
Nectaries- give out sugary liquid to attract insects
Stamen- anther produces male sex cells (pollen)
Carpel- stigma traps pollen
Style is where pollen tube grows down to female sex cells.
Carpel- ovary produces female sex cells (ovules)
Slide 16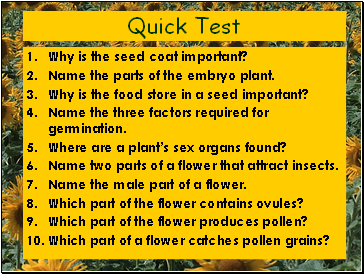 Quick Test
Why is the seed coat important?
Name the parts of the embryo plant.
Why is the food store in a seed important?
Name the three factors required for germination.
Where are a plantís sex organs found?
Name two parts of a flower that attract insects.
Name the male part of a flower.
Which part of the flower contains ovules?
Which part of the flower produces pollen?
Which part of a flower catches pollen grains?
Slide 17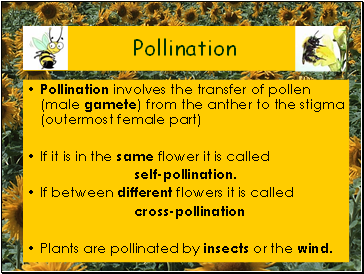 Pollination
Pollination involves the transfer of pollen (male gamete) from the anther to the stigma (outermost female part)
If it is in the same flower it is called
self-pollination.
If between different flowers it is called
cross-pollination
Plants are pollinated by insects or the wind.
Slide 18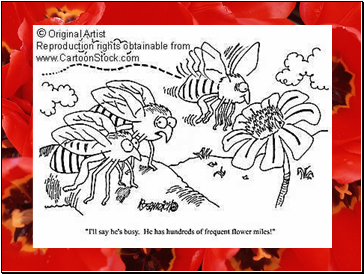 Slide 19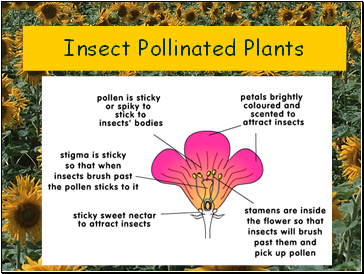 Insect Pollinated Plants
Slide 20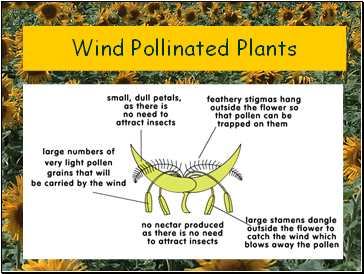 Wind Pollinated Plants
Slide 21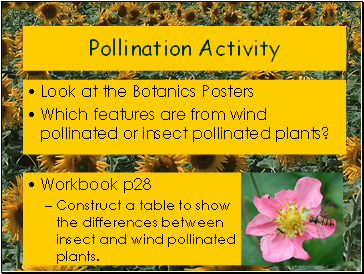 Pollination Activity
Look at the Botanics Posters
Which features are from wind pollinated or insect pollinated plants?
Workbook p28
Construct a table to show the differences between insect and wind pollinated plants.
Slide 22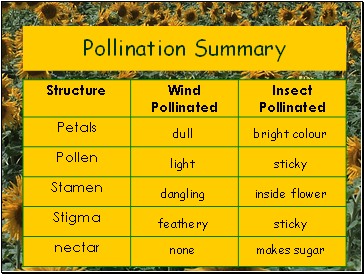 Pollination Summary