Classroom Presentation about the Sun
Page
2
§ Dark regions are where cooler material is sinking.
§ Material rises/sinks @ ~1 km/sec (2200 mph; Doppler).
Slide 11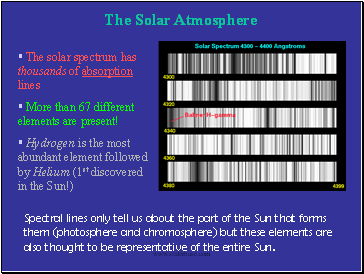 The Solar Atmosphere
§ The solar spectrum has thousands of absorption lines
§ More than 67 different elements are present!
§ Hydrogen is the most abundant element followed by Helium (1st discovered in the Sun!)
Spectral lines only tell us about the part of the Sun that forms them (photosphere and chromosphere) but these elements are also thought to be representative of the entire Sun.
Slide 12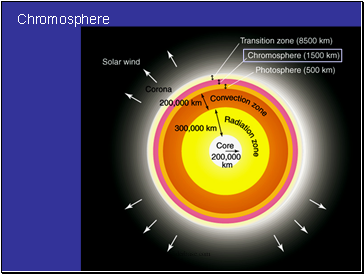 Chromosphere
Slide 13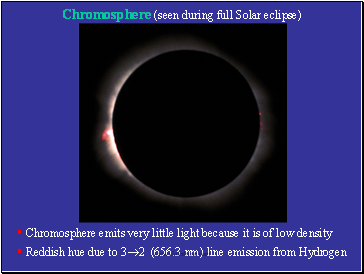 Chromosphere (seen during full Solar eclipse)
§ Chromosphere emits very little light because it is of low density
§ Reddish hue due to 3®2 (656.3 nm) line emission from Hydrogen
Slide 14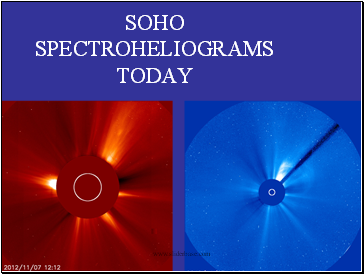 SOHO SPECTROHELIOGRAMS TODAY
Slide 15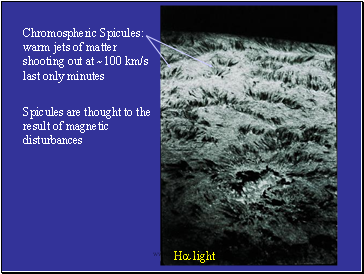 Slide 16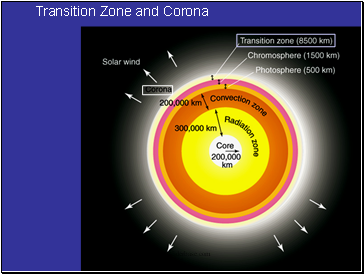 Slide 17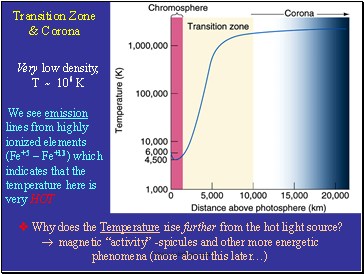 Slide 18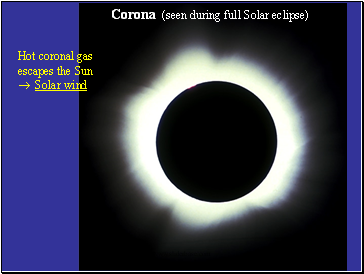 Slide 19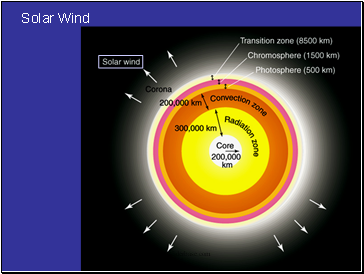 Solar Wind
Slide 20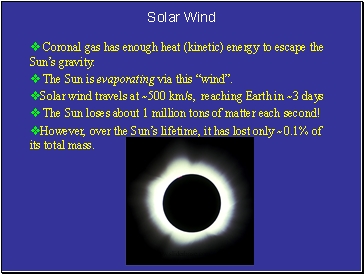 Solar Wind
v Coronal gas has enough heat (kinetic) energy to escape the Sun's gravity.
v The Sun is evaporating via this "wind".
vSolar wind travels at ~500 km/s, reaching Earth in ~3 days
v The Sun loses about 1 million tons of matter each second!
vHowever, over the Sun's lifetime, it has lost only ~0.1% of its total mass.
Slide 21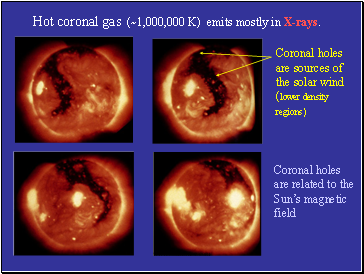 Hot coronal gas (~1,000,000 K) emits mostly in X-rays.
Coronal holes are sources of the solar wind (lower density regions)
Coronal holes are related to the Sun's magnetic field
Slide 22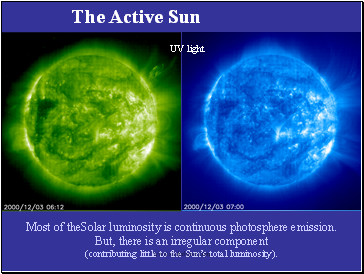 The Active Sun
Most of theSolar luminosity is continuous photosphere emission.
But, there is an irregular component
(contributing little to the Sun's total luminosity).
Slide 23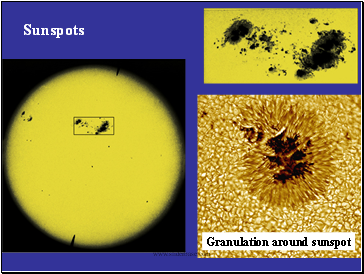 Sunspots
Granulation around sunspot
Slide 24