What Is Archaeology Studying Past Cultures
Page
3
Migration
www.sliderbase.com
Slide 17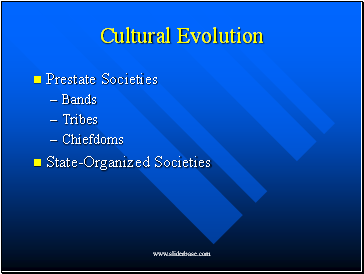 Cultural Evolution
Prestate Societies
Bands
Tribes
Chiefdoms
State-Organized Societies
www.sliderbase.com
Slide 18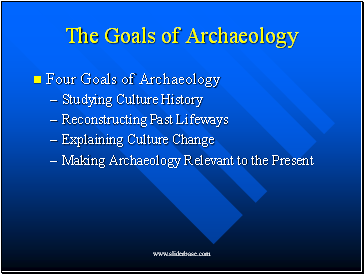 The Goals of Archaeology
Four Goals of Archaeology
Studying Culture History
Reconstructing Past Lifeways
Explaining Culture Change
Making Archaeology Relevant to the Present
www.sliderbase.com
Slide 19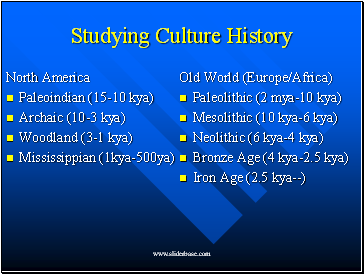 Studying Culture History
North America
Paleoindian (15-10 kya)
Archaic (10-3 kya)
Woodland (3-1 kya)
Mississippian (1kya-500ya)
Old World (Europe/Africa)
Paleolithic (2 mya-10 kya)
Mesolithic (10 kya-6 kya)
Neolithic (6 kya-4 kya)
Bronze Age (4 kya-2.5 kya)
Iron Age (2.5 kya--)
www.sliderbase.com
Slide 20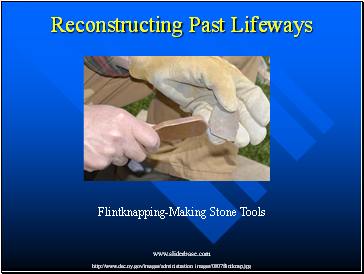 Reconstructing Past Lifeways
Flintknapping-Making Stone Tools
http://www.dec.ny.gov/images/administration_images/0807flintknap.jpg
www.sliderbase.com
Slide 21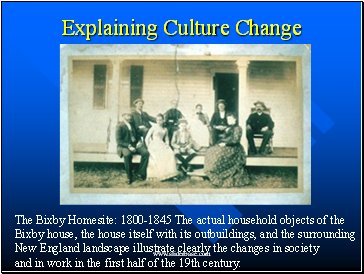 Explaining Culture Change
The Bixby Homesite: 1800-1845 The actual household objects of the Bixby house, the house itself with its outbuildings, and the surrounding New England landscape illustrate clearly the changes in society
and in work in the first half of the 19th century.
www.sliderbase.com
Slide 22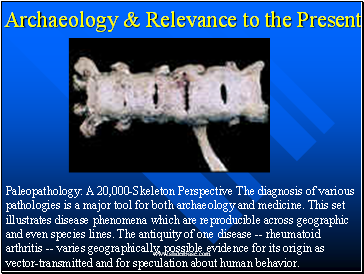 Archaeology & Relevance to the Present
Paleopathology: A 20,000-Skeleton Perspective The diagnosis of various pathologies is a major tool for both archaeology and medicine. This set
illustrates disease phenomena which are reproducible across geographic and even species lines. The antiquity of one disease -- rheumatoid arthritis -- varies geographically, possible evidence for its origin as vector-transmitted and for speculation about human behavior.
www.sliderbase.com
Slide 23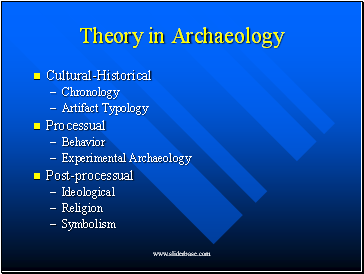 Theory in Archaeology
Cultural-Historical
Chronology
Artifact Typology
Processual
Behavior
Experimental Archaeology
Post-processual
Ideological
Religion
Symbolism
www.sliderbase.com
Slide 24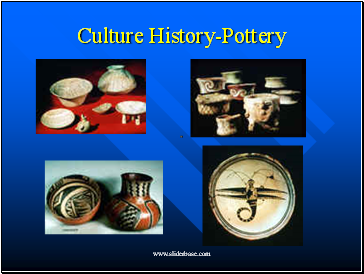 Culture History-Pottery
www.sliderbase.com
Slide 25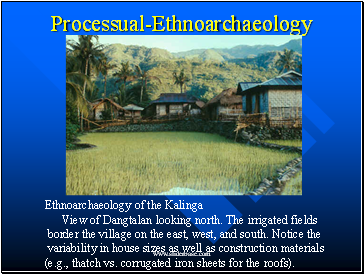 Processual-Ethnoarchaeology