Making and naming compounds
Page
1
Slide 1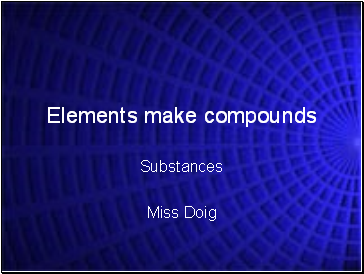 Elements make compounds
Substances
Miss Doig
Slide 2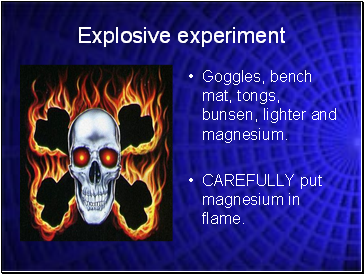 Explosive experiment
Goggles, bench mat, tongs, bunsen, lighter and magnesium.
CAREFULLY put magnesium in flame.
Slide 3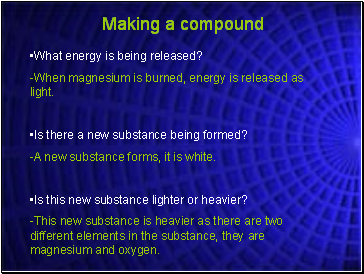 Making a compound
What energy is being released?
When magnesium is burned, energy is released as light.
Is there a new substance being formed?
A new substance forms, it is white.
Is this new substance lighter or heavier?
-This new substance is heavier as there are two different elements in the substance, they are magnesium and oxygen.
Slide 4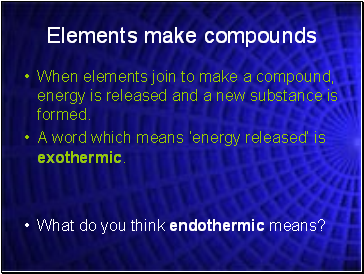 Elements make compounds
When elements join to make a compound, energy is released and a new substance is formed.
A word which means 'energy released' is exothermic.
What do you think endothermic means?
Slide 5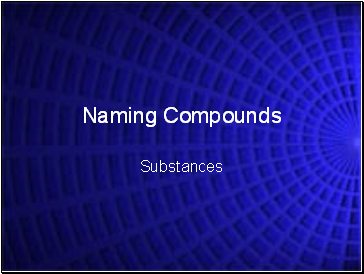 Naming Compounds
Substances
Slide 6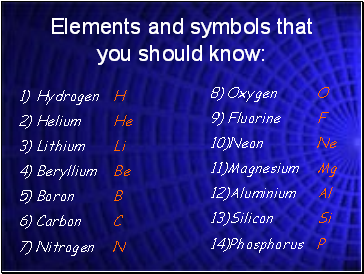 Elements and symbols that you should know:
Hydrogen
Helium
Lithium
Beryllium
Boron
Carbon
Nitrogen
Oxygen
Fluorine
Neon
Magnesium
Aluminium
Silicon
Phosphorus
H
He
Li
Be
B
C
N
O
F
Ne
Mg
Al
Si
P
Slide 7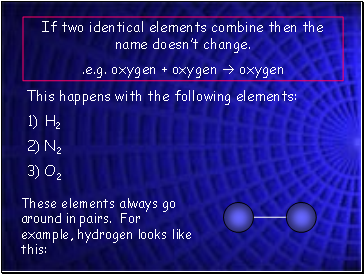 If two identical elements combine then the name doesn't change.
.e.g. oxygen + oxygen  oxygen
Slide 8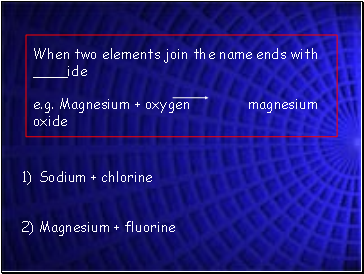 When two elements join the name ends with ide
e.g. Magnesium + oxygen magnesium oxide
Slide 9