Light from bonfires to lasers
Page
2
Light is reflected.
You can see a reflection.
Slide 17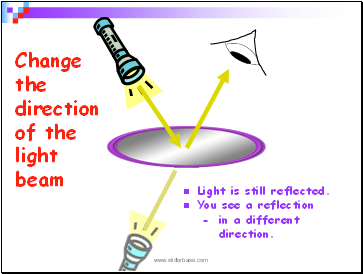 Change the direction of the light beam
Light is still reflected.
You see a reflection
- in a different
direction.
Slide 18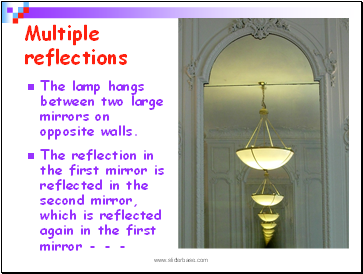 Multiple reflections
The lamp hangs between two large mirrors on opposite walls.
The reflection in the first mirror is reflected in the second mirror, which is reflected again in the first mirror - - -
Slide 19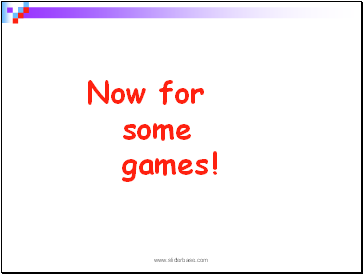 Now for some games !
Slide 20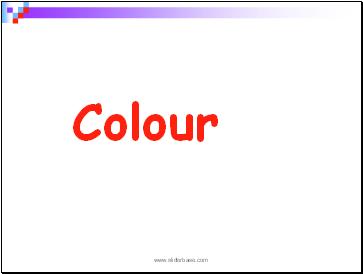 Colour
Slide 21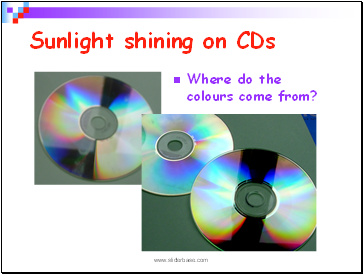 Sunlight shining on CDs
Where do the colours come from?
Slide 22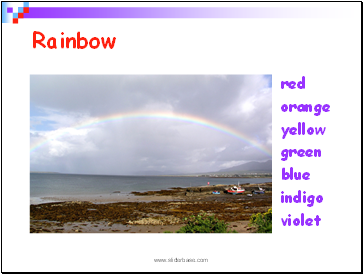 Rainbow
red
orange
yellow
green
blue
indigo
violet
Slide 23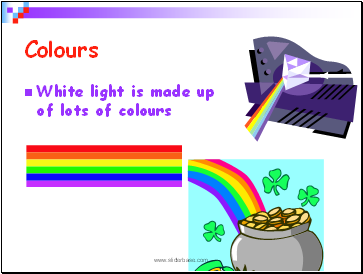 Colours
White light is made up of lots of colours
Slide 24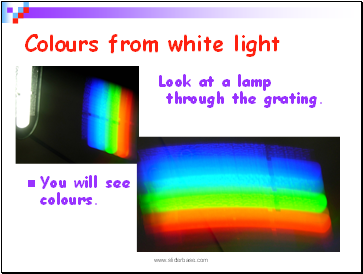 Colours from white light
Look at a lamp through the grating.
You will see colours.
Slide 25 red
Slide 26 Slide 27 blue
Slide 28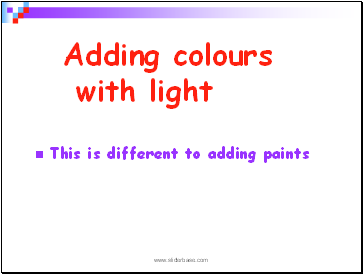 Adding colours with light
This is different to adding paints
Slide 29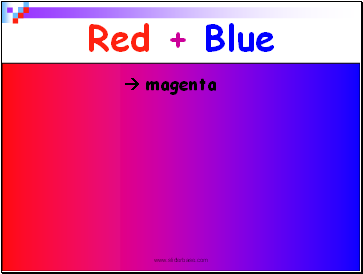 Red + Blue
 magenta
Slide 30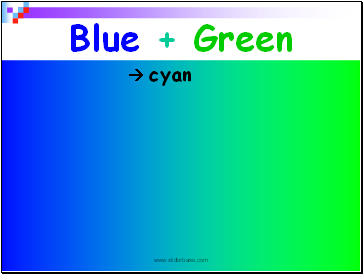 Blue + Green
 cyan
Slide 31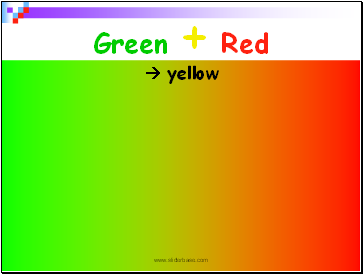 Green + Red
 yellow
Slide 32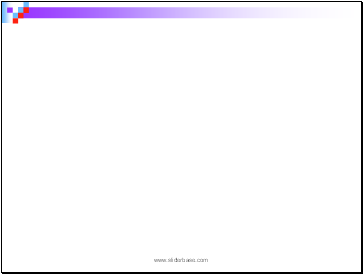 Slide 33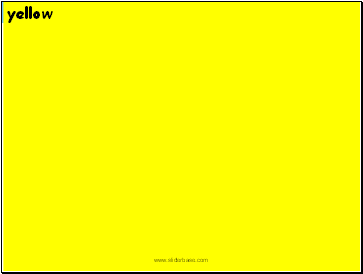 yellow
Slide 34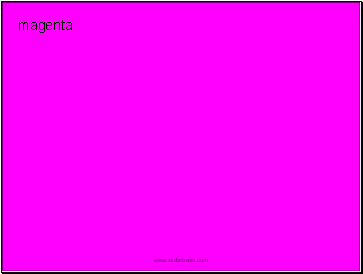 magenta
Slide 35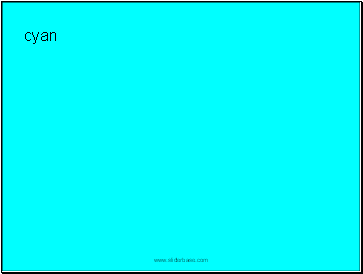 cyan
Slide 36