Plate Tectonics - earth
Page
1
Slide 1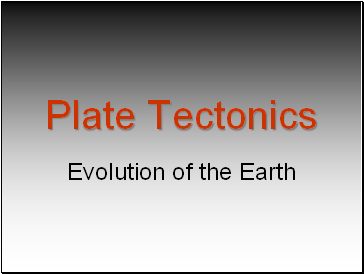 Plate Tectonics
Evolution of the Earth
Slide 2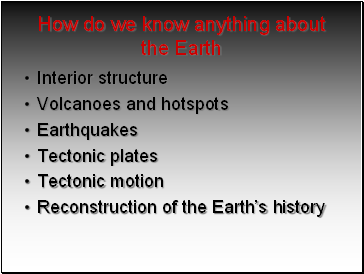 How do we know anything about the Earth
Interior structure
Volcanoes and hotspots
Earthquakes
Tectonic plates
Tectonic motion
Reconstruction of the Earth's history
Slide 3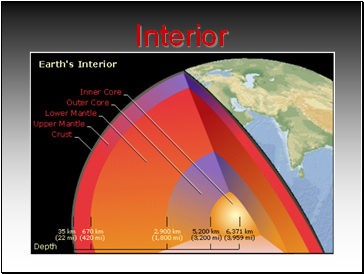 Interior
Slide 4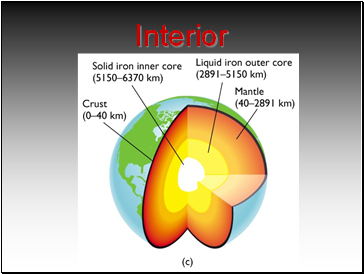 Interior
Slide 5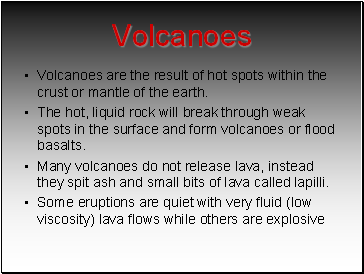 Volcanoes
Volcanoes are the result of hot spots within the crust or mantle of the earth.
The hot, liquid rock will break through weak spots in the surface and form volcanoes or flood basalts.
Many volcanoes do not release lava, instead they spit ash and small bits of lava called lapilli.
Some eruptions are quiet with very fluid (low viscosity) lava flows while others are explosive
Slide 6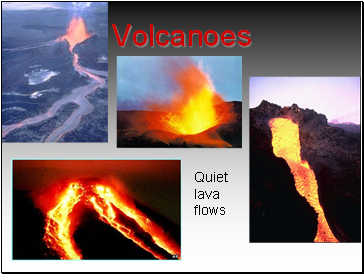 Volcanoes
Quiet
lava
flows
Slide 7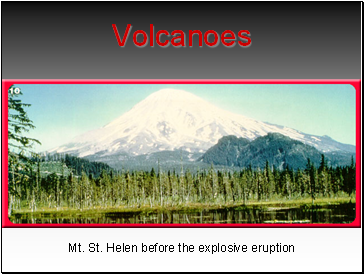 Volcanoes
Mt. St. Helen before the explosive eruption
Slide 8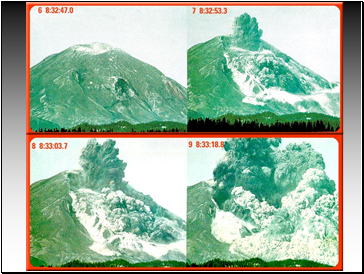 Volcanoes
Slide 9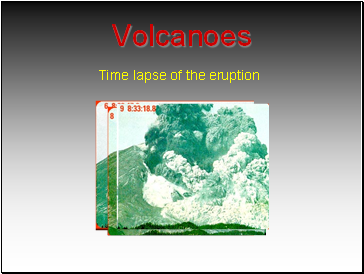 Volcanoes
Time lapse of the eruption
Slide 10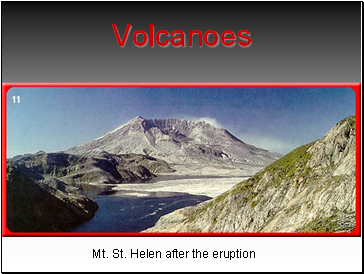 Volcanoes
Mt. St. Helen after the eruption
Slide 11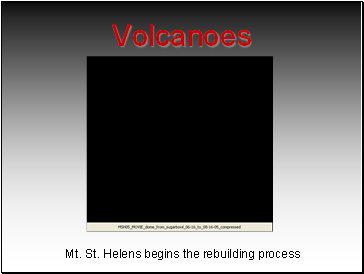 Volcanoes
Mt. St. Helens begins the rebuilding process
Slide 12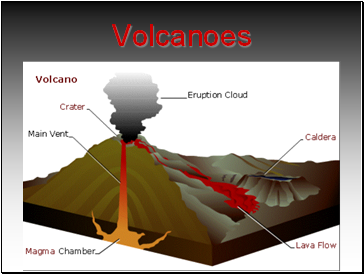 Volcanoes
Slide 13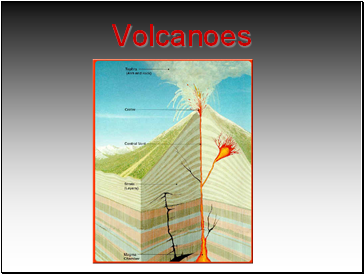 Volcanoes
Slide 14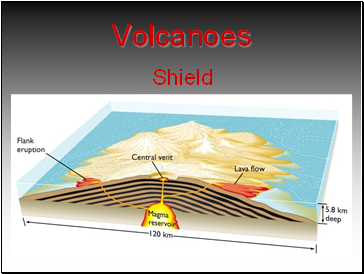 Volcanoes
Shield
Slide 15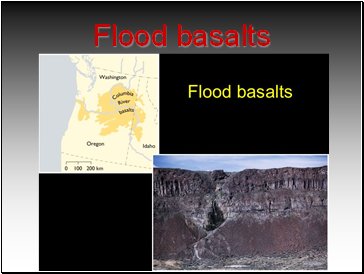 Flood basalts
Slide 16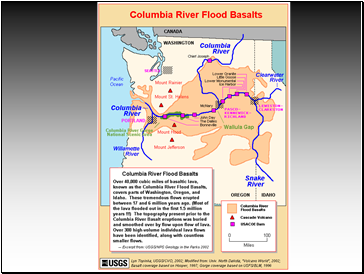 Volcanoes
Slide 17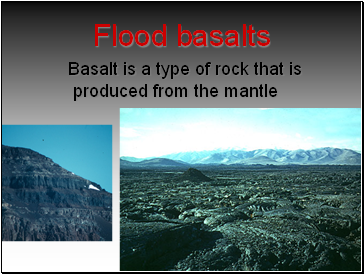 Flood basalts
Basalt is a type of rock that is
produced from the mantle
Slide 18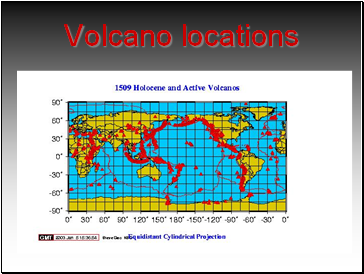 Volcano locations
Slide 19