The american civil war
Page
1
Slide 1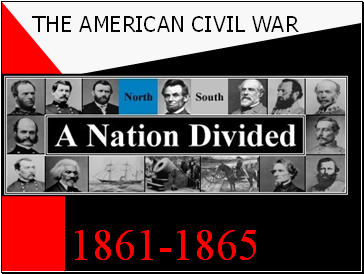 THE AMERICAN CIVIL WAR
1861-1865
Slide 2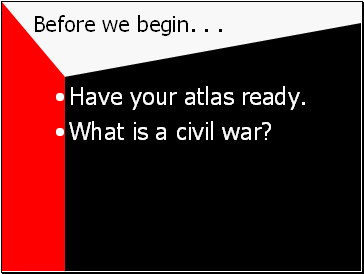 Before we begin. . .
Have your atlas ready.
What is a civil war?
Slide 3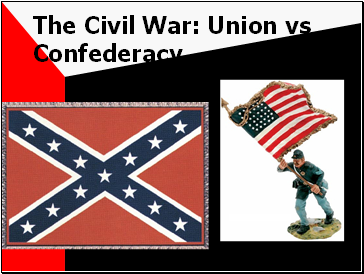 The Civil War: Union vs Confederacy
Slide 4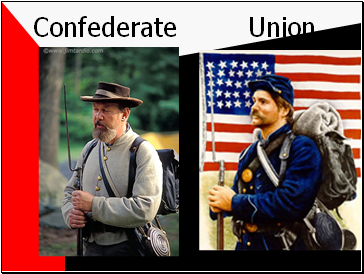 Confederate Union
Slide 5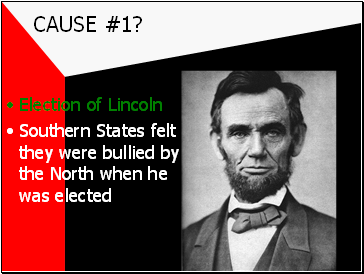 CAUSE #1?
Election of Lincoln
Southern States felt they were bullied by the North when he was elected
Slide 6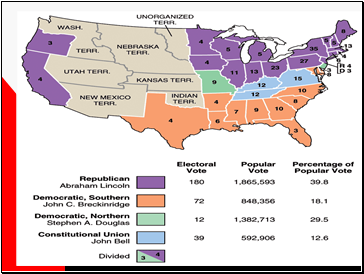 1860
Election
Results
Slide 7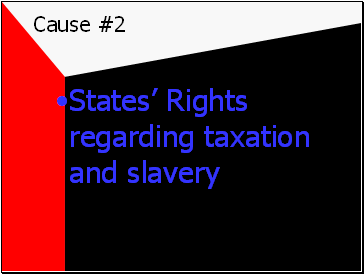 Cause #2
States' Rights regarding taxation and slavery
Slide 8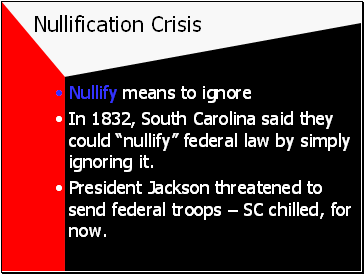 Nullification Crisis
Nullify means to ignore
In 1832, South Carolina said they could "nullify" federal law by simply ignoring it.
President Jackson threatened to send federal troops – SC chilled, for now.
Slide 9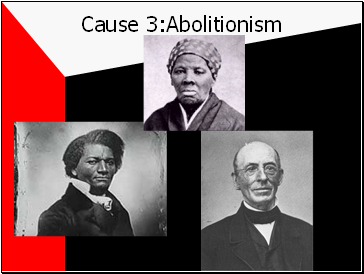 Cause 3:Abolitionism
Slide 10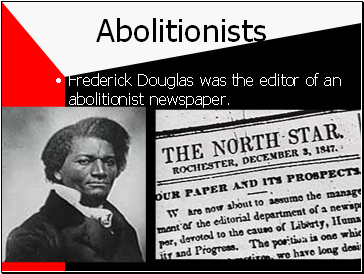 Abolitionists
Frederick Douglas was the editor of an abolitionist newspaper.
Slide 11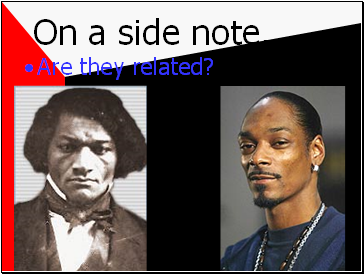 On a side note. . .
Are they related?
Slide 12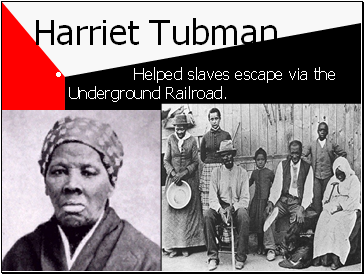 Harriet Tubman
Helped slaves escape via the Underground Railroad.
Slide 13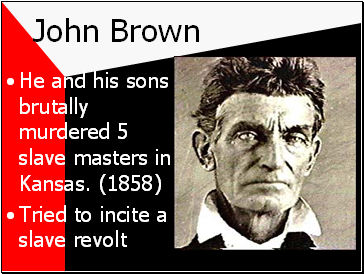 John Brown
He and his sons brutally murdered 5 slave masters in Kansas. (1858)
Tried to incite a slave revolt
Slide 14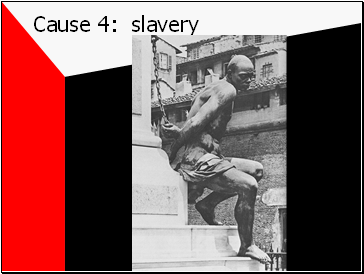 Cause 4: slavery
Slide 15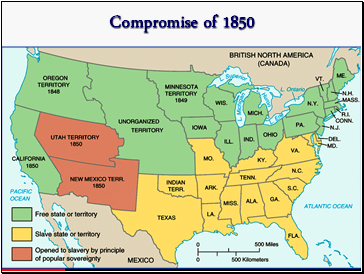 Compromise of 1850
Slide 16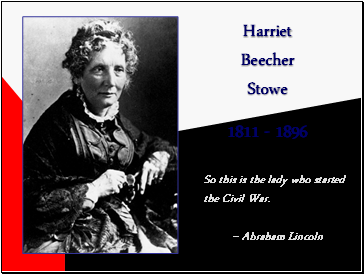 Harriet Beecher Stowe
1811 - 1896
So this is the lady who started the Civil War. -- Abraham Lincoln
Slide 17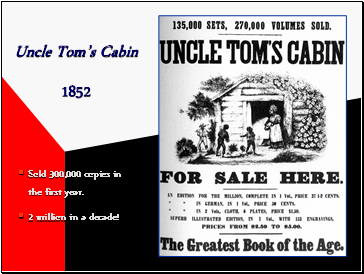 Uncle Tom's Cabin
1852
Sold 300,000 copies in the first year.
2 million in a decade!
Slide 18