The american civil war
Page
2
Cause 5: Sectionalism
Slide 19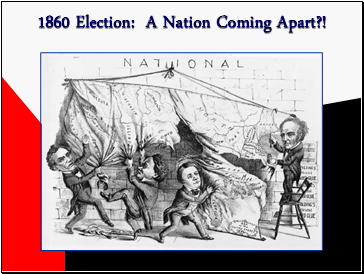 1860 Election: A Nation Coming Apart?!
Slide 20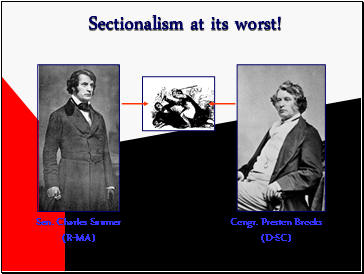 Sectionalism at its worst!
Sen. Charles Sumner (R-MA)
Congr. Preston Brooks (D-SC)
Slide 21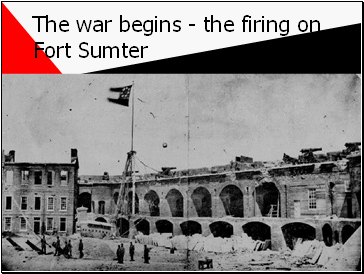 The war begins - the firing on Fort Sumter
Slide 22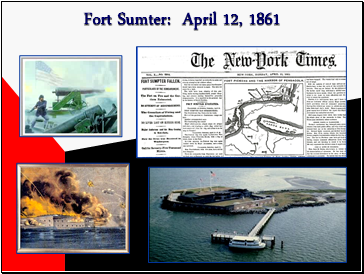 Fort Sumter: April 12, 1861
Slide 23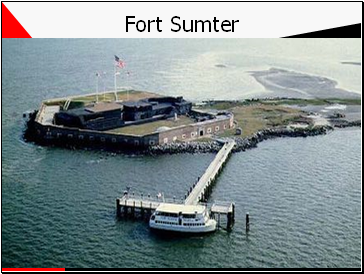 Fort Sumter
Slide 24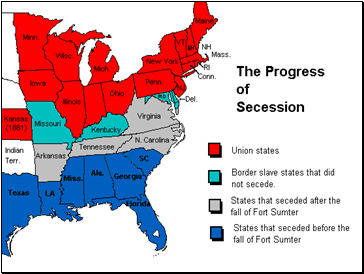 Slide 25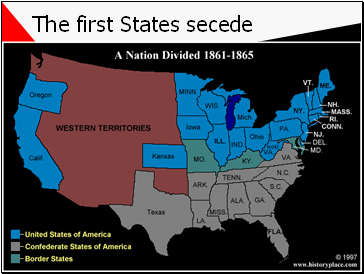 The first States secede
Slide 26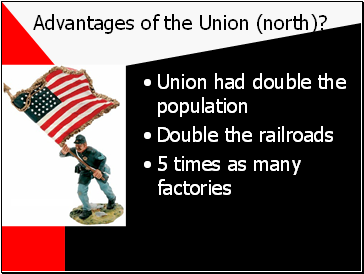 Advantages of the Union (north)?
Union had double the population
Double the railroads
5 times as many factories
Slide 27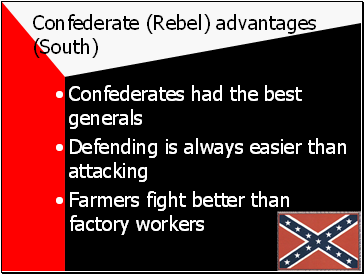 Confederate (Rebel) advantages (South)
Confederates had the best generals
Defending is always easier than attacking
Farmers fight better than factory workers
Slide 28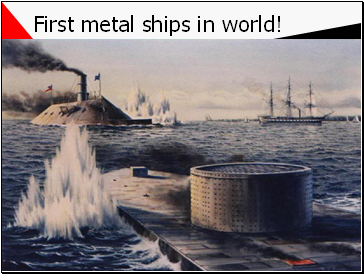 First metal ships in world!
Slide 29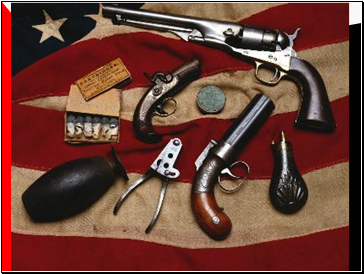 Slide 30
1863
Slide 31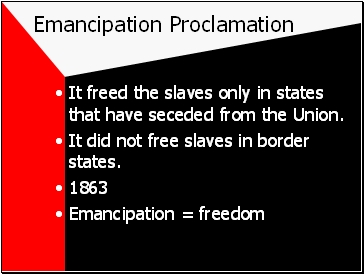 Emancipation Proclamation
It freed the slaves only in states that have seceded from the Union.
It did not free slaves in border states.
1863
Emancipation = freedom
Slide 32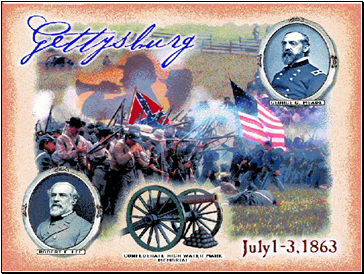 Slide 33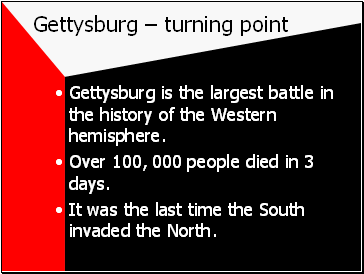 Gettysburg – turning point
Gettysburg is the largest battle in the history of the Western hemisphere.
Over 100, 000 people died in 3 days.
It was the last time the South invaded the North.
Slide 34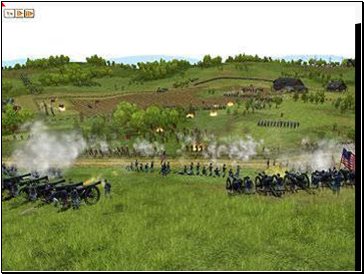 Slide 35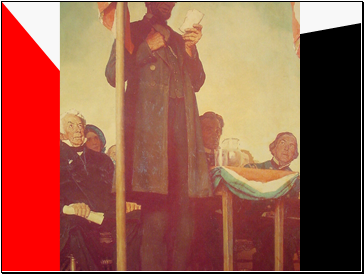 Slide 36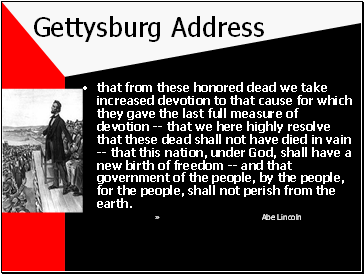 Gettysburg Address
that from these honored dead we take increased devotion to that cause for which they gave the last full measure of devotion -- that we here highly resolve that these dead shall not have died in vain -- that this nation, under God, shall have a new birth of freedom -- and that government of the people, by the people, for the people, shall not perish from the earth.