Energy transfer
Page
1
Slide 1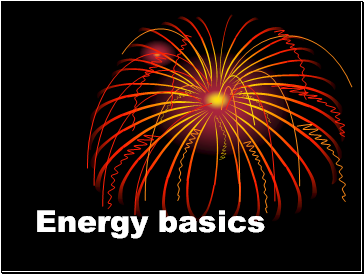 Energy basics
Slide 2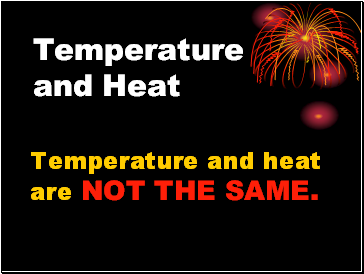 Temperature and Heat Temperature and heat are NOT THE SAME.
Slide 3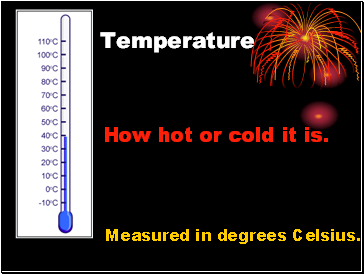 Temperature How hot or cold it is.
Measured in degrees Celsius.
Slide 4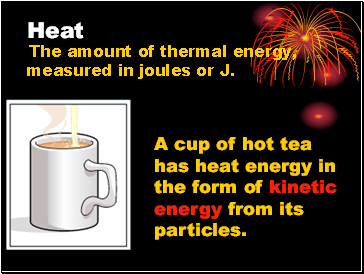 Heat
The amount of thermal energy, measured in joules or J.
A cup of hot tea has heat energy in the form of kinetic energy from its particles.
Slide 5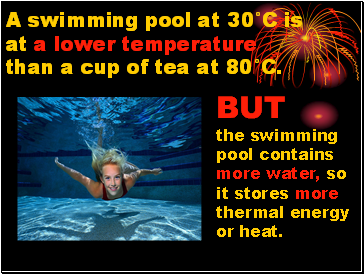 A swimming pool at 30°C is at a lower temperature than a cup of tea at 80°C.
BUT
the swimming pool contains more water, so it stores more thermal energy or heat.
Slide 6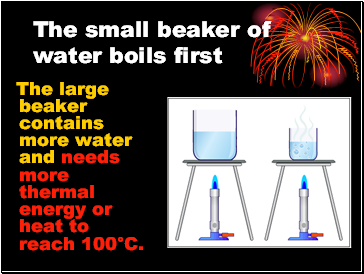 The small beaker of water boils first
The large beaker contains more water and needs more thermal energy or heat to reach 100°C.
Slide 7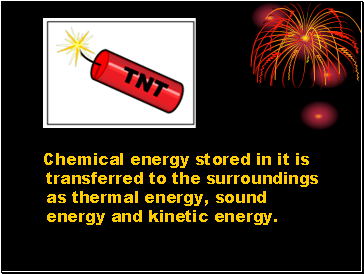 Chemical energy stored in it is transferred to the surroundings as thermal energy, sound energy and kinetic energy.
Slide 8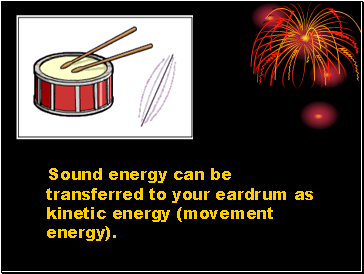 Sound energy can be transferred to your eardrum as kinetic energy (movement energy).
Slide 9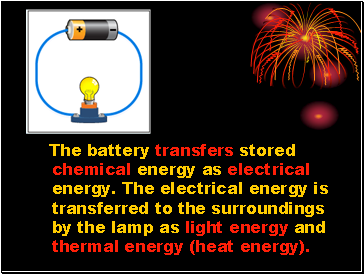 The battery transfers stored chemical energy as electrical energy. The electrical energy is transferred to the surroundings by the lamp as light energy and thermal energy (heat energy).
Slide 10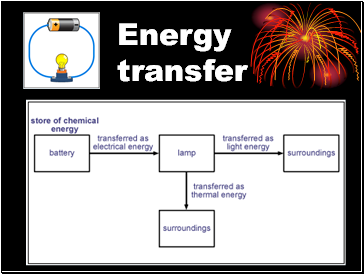 Energy transfer
Slide 11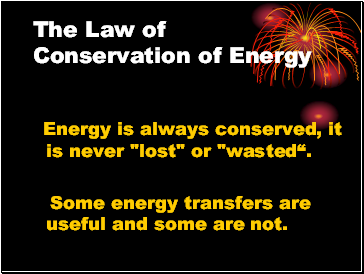 The Law of Conservation of Energy
Energy is always conserved, it is never "lost" or "wasted".
Some energy transfers are useful and some are not.
Slide 12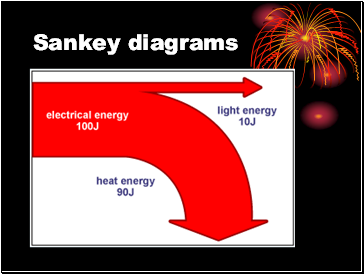 Sankey diagrams