Ecology
Page
1
Slide 1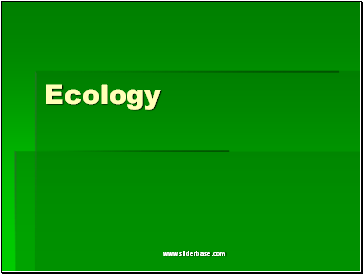 Ecology
Slide 2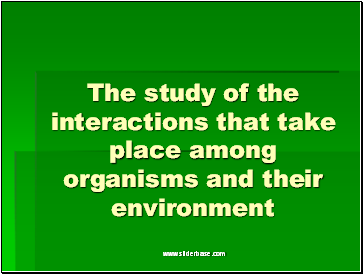 The study of the interactions that take place among organisms and their environment
Slide 3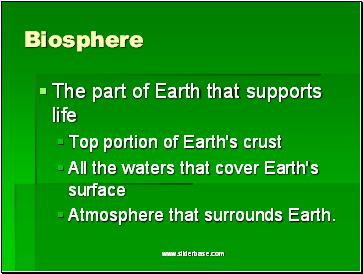 Biosphere
The part of Earth that supports life
Top portion of Earth's crust
All the waters that cover Earth's surface
Atmosphere that surrounds Earth.
Slide 4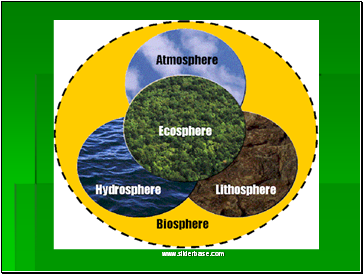 Slide 5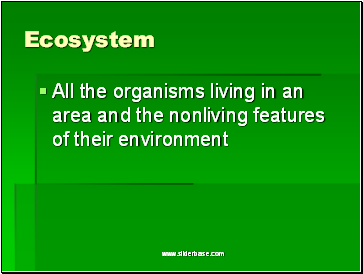 Ecosystem
All the organisms living in an area and the nonliving features of their environment
Slide 6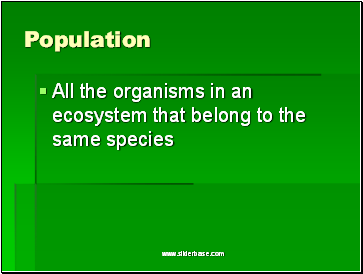 Population
All the organisms in an ecosystem that belong to the same species
Slide 7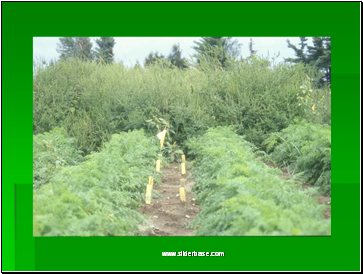 Slide 8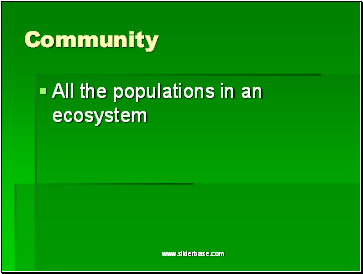 Community
All the populations in an ecosystem
Slide 9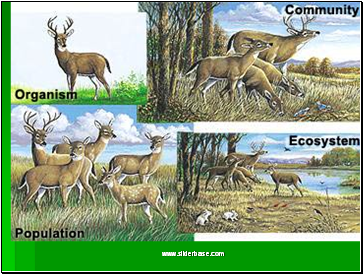 Slide 10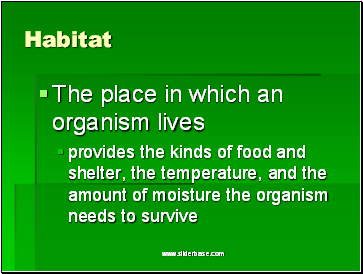 Habitat
The place in which an organism lives
provides the kinds of food and shelter, the temperature, and the amount of moisture the organism needs to survive
Slide 11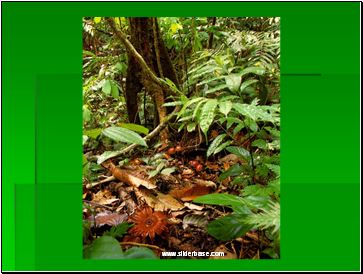 Slide 12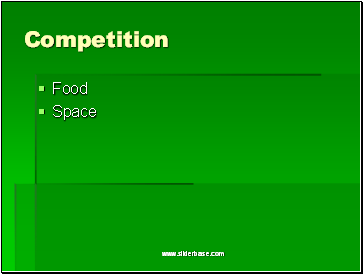 Competition
Food
Space
Slide 13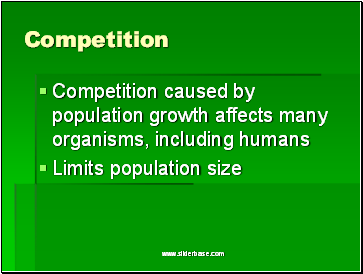 Competition
Competition caused by population growth affects many organisms, including humans
Limits population size
Slide 14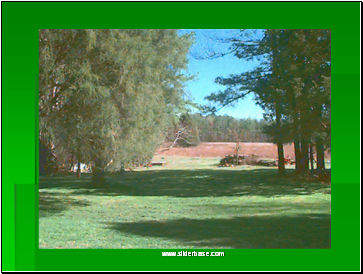 Slide 15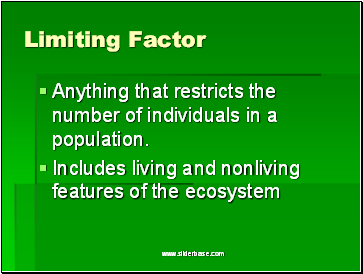 Limiting Factor
Anything that restricts the number of individuals in a population.
Includes living and nonliving features of the ecosystem
Slide 16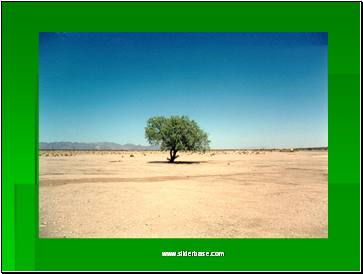 Slide 17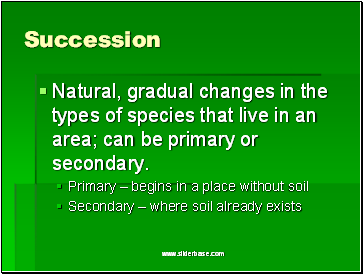 Succession
Natural, gradual changes in the types of species that live in an area; can be primary or secondary.
Primary – begins in a place without soil
Secondary – where soil already exists
Slide 18