Cell Membrane + Tissues & Organs Definitions
Page
2
Slide 14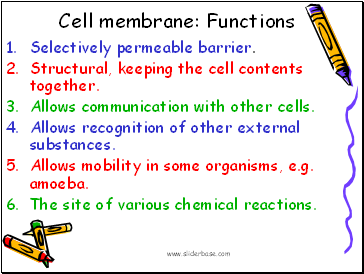 Cell membrane: Functions
Selectively permeable barrier.
Structural, keeping the cell contents together.
Allows communication with other cells.
Allows recognition of other external substances.
Allows mobility in some organisms, e.g. amoeba.
The site of various chemical reactions.
Slide 15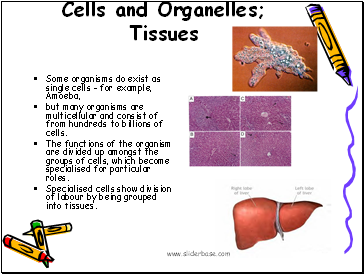 Cells and Organelles; Tissues
Some organisms do exist as single cells - for example, Amoeba,
but many organisms are multicellular and consist of from hundreds to billions of cells.
The functions of the organism are divided up amongst the groups of cells, which become specialised for particular roles.
Specialised cells show division of labour by being grouped into tissues.
Slide 16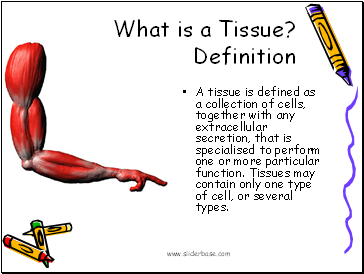 What is a Tissue?
Definition
A tissue is defined as a collection of cells, together with any extracellular secretion, that is specialised to perform one or more particular function. Tissues may contain only one type of cell, or several types.
Slide 17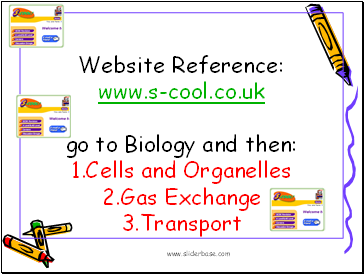 Website Reference: www.s-cool.co.uk go to Biology and then: 1.Cells and Organelles 2.Gas Exchange 3.Transport