Natural selection
Page
2
Slide 10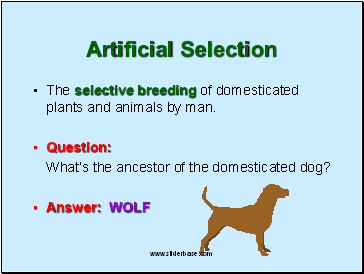 Artificial Selection
The selective breeding of domesticated plants and animals by man.
Question:
What's the ancestor of the domesticated dog?
Answer: WOLF
Slide 11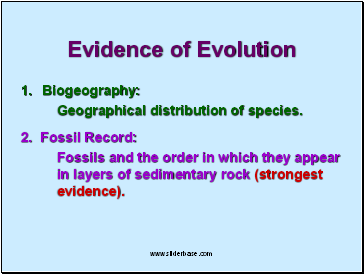 Evidence of Evolution
1. Biogeography:
Geographical distribution of species.
2. Fossil Record:
Fossils and the order in which they appear in layers of sedimentary rock (strongest evidence).
Slide 12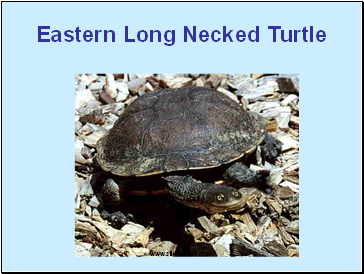 Eastern Long Necked Turtle
Slide 13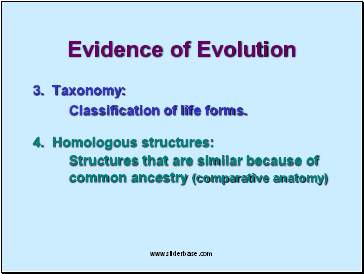 Evidence of Evolution
3. Taxonomy:
Classification of life forms.
4. Homologous structures:
Structures that are similar because of common ancestry (comparative anatomy)
Slide 14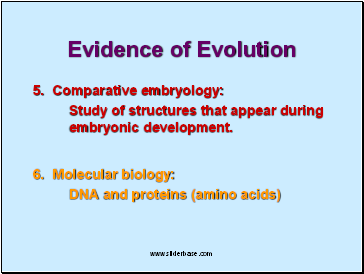 Evidence of Evolution
5. Comparative embryology:
Study of structures that appear during embryonic development.
6. Molecular biology:
DNA and proteins (amino acids)
Slide 15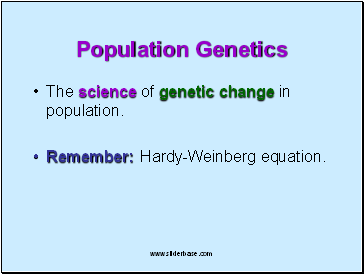 Population Genetics
The science of genetic change in population.
Remember: Hardy-Weinberg equation.
Slide 16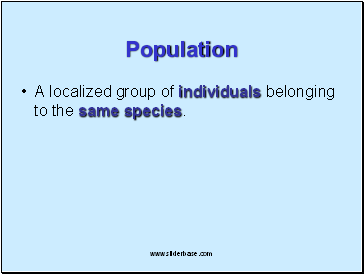 Population
A localized group of individuals belonging to the same species.
Slide 17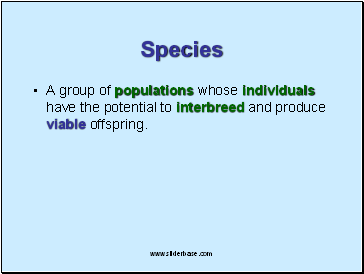 Species
A group of populations whose individuals have the potential to interbreed and produce viable offspring.
Slide 18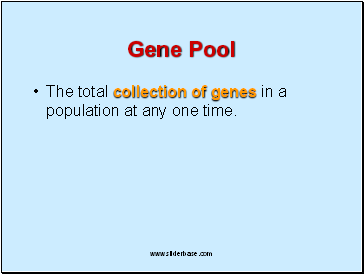 Gene Pool
The total collection of genes in a population at any one time.
Slide 19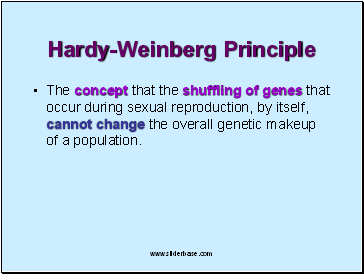 Hardy-Weinberg Principle
The concept that the shuffling of genes that occur during sexual reproduction, by itself, cannot change the overall genetic makeup of a population.
Slide 20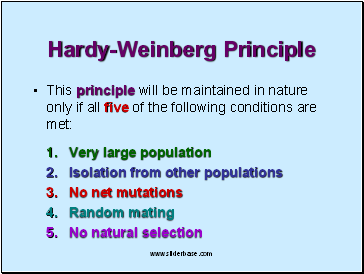 Hardy-Weinberg Principle
This principle will be maintained in nature only if all five of the following conditions are met:
1. Very large population
2. Isolation from other populations
3. No net mutations
4. Random mating
5. No natural selection
Slide 21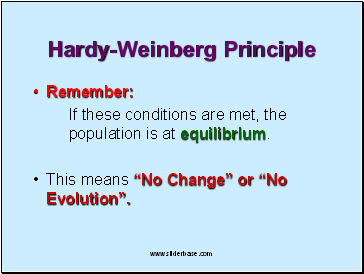 Hardy-Weinberg Principle
Remember:
If these conditions are met, the population is at equilibrium.