Cloning- What is it
Page
1
Slide 1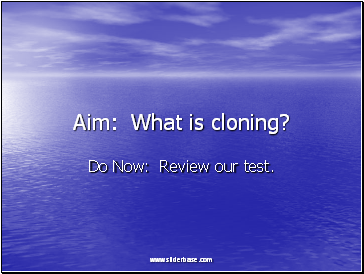 What is cloning?
Do Now: Review our test.
Slide 2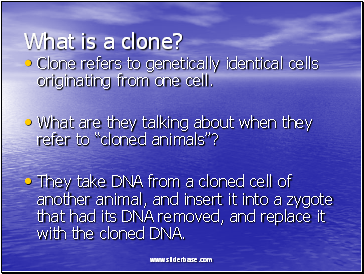 What is a clone?
Clone refers to genetically identical cells originating from one cell.
What are they talking about when they refer to "cloned animals"?
They take DNA from a cloned cell of another animal, and insert it into a zygote that had its DNA removed, and replace it with the cloned DNA.
Slide 3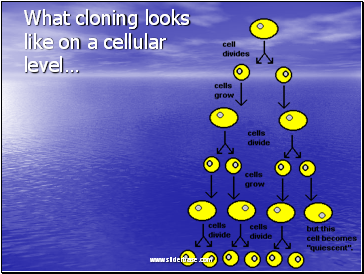 What cloning looks like on a cellular level…
Slide 4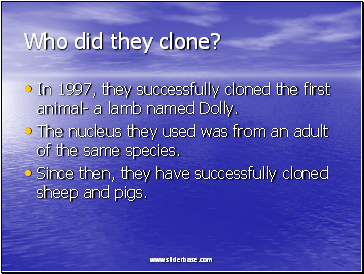 Who did they clone?
In 1997, they successfully cloned the first animal- a lamb named Dolly.
The nucleus they used was from an adult of the same species.
Since then, they have successfully cloned sheep and pigs.
Slide 5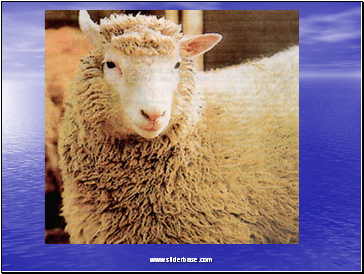 Slide 6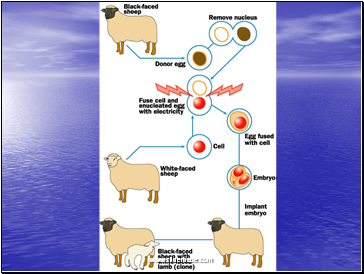 Slide 7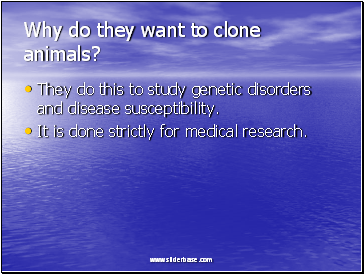 Why do they want to clone animals?
They do this to study genetic disorders and disease susceptibility.
It is done strictly for medical research.
Slide 8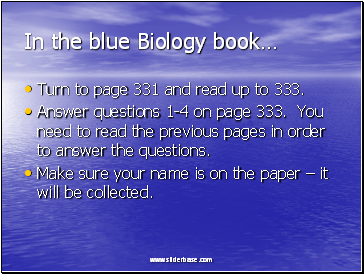 In the blue Biology book…
Turn to page 331 and read up to 333.
Answer questions 1-4 on page 333. You need to read the previous pages in order to answer the questions.
Make sure your name is on the paper – it will be collected.