Genetics- General
Page
1
Slide 1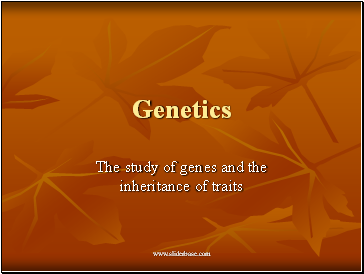 Genetics
The study of genes and the inheritance of traits
Slide 2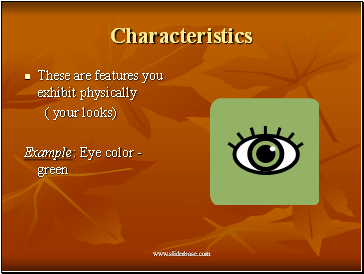 Characteristics
These are features you exhibit physically
( your looks)
Example: Eye color - green
Slide 3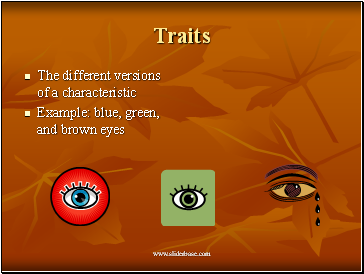 Traits
The different versions of a characteristic
Example: blue, green, and brown eyes
Slide 4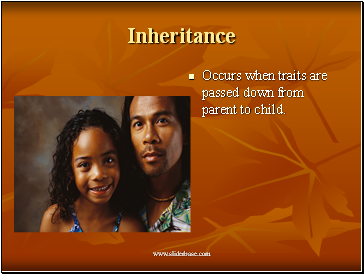 Inheritance
Occurs when traits are passed down from parent to child.
Slide 5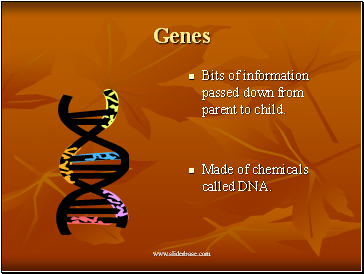 Genes
Bits of information passed down from parent to child.
Made of chemicals called DNA.
Slide 6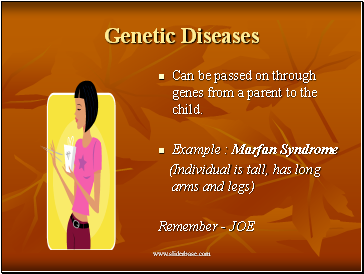 Genetic Diseases
Can be passed on through genes from a parent to the child.
Example : Marfan Syndrome
(Individual is tall, has long arms and legs)
Remember - JOE
Slide 7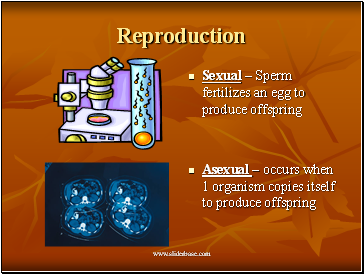 Reproduction
Sexual – Sperm fertilizes an egg to produce offspring
Asexual – occurs when 1 organism copies itself to produce offspring
Slide 8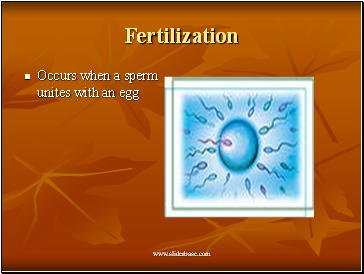 Fertilization
Occurs when a sperm unites with an egg
Slide 9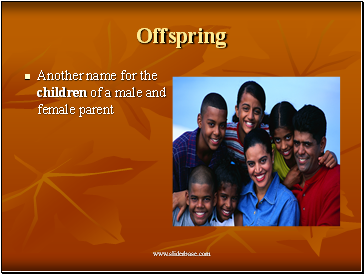 Offspring
Another name for the children of a male and female parent
Slide 10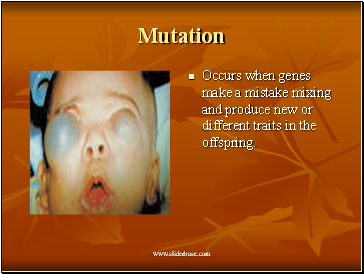 Mutation
Occurs when genes make a mistake mixing and produce new or different traits in the offspring.
Slide 11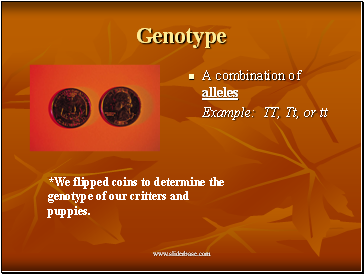 Genotype
A combination of alleles
Example: TT, Tt, or tt
*We flipped coins to determine the genotype of our critters and puppies.
Slide 12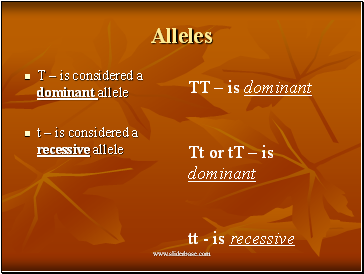 Alleles
T – is considered a dominant allele
t – is considered a recessive allele
TT – is dominant
Tt or tT – is dominant
tt - is recessive
Slide 13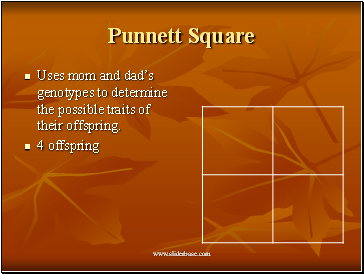 Punnett Square
Uses mom and dad's genotypes to determine the possible traits of their offspring.
4 offspring
Slide 14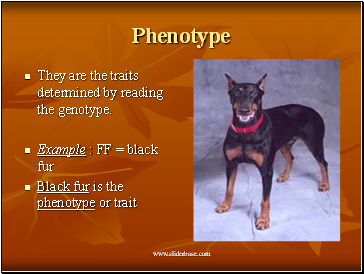 Phenotype
They are the traits determined by reading the genotype.