Animal Reproduction PP Part 1
Page
3
Birds have a CLOACA too!
But they take care of the eggs and the chicks (some exceptions)
Slide 25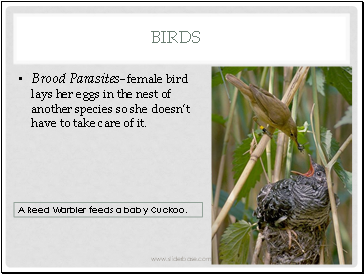 Birds
Brood Parasites- female bird lays her eggs in the nest of another species so she doesn't have to take care of it.
A Reed Warbler feeds a baby Cuckoo.
Slide 26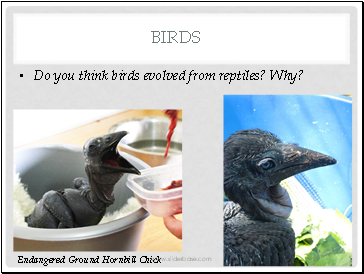 Birds
Do you think birds evolved from reptiles? Why?
Endangered Ground Hornbill Chick
Slide 27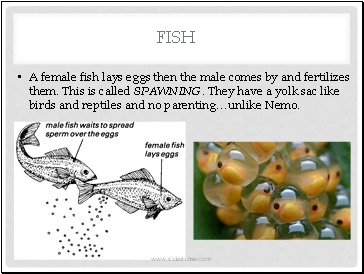 Fish
A female fish lays eggs then the male comes by and fertilizes them. This is called SPAWNING. They have a yolk sac like birds and reptiles and no parenting…unlike Nemo.
Slide 28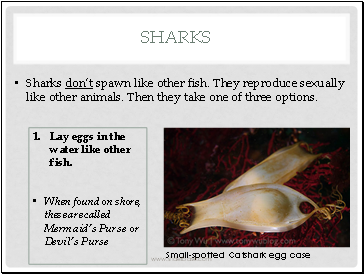 Sharks
Sharks don't spawn like other fish. They reproduce sexually like other animals. Then they take one of three options.
Lay eggs in the water like other fish.
When found on shore, these are called Mermaid's Purse or Devil's Purse
Small-spotted Catshark egg case
Slide 29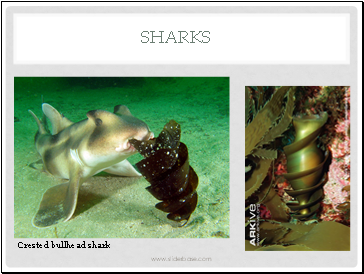 Sharks
Crested bullhead shark
Slide 30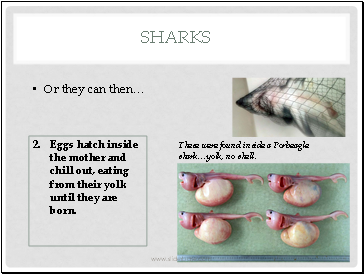 Sharks
Or they can then…
Eggs hatch inside the mother and chill out, eating from their yolk until they are born.
These were found inside a Porbeagle shark…yolk, no shell.
Slide 31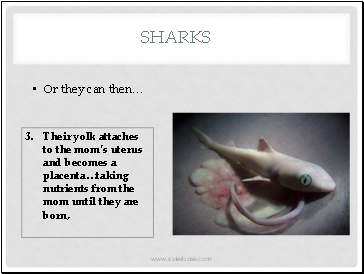 Sharks
Or they can then…
Their yolk attaches to the mom's uterus and becomes a placenta…taking nutrients from the mom until they are born,
Slide 32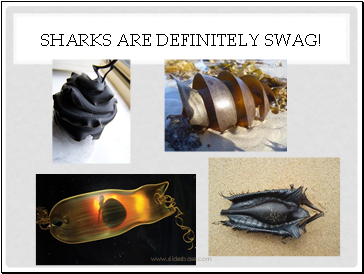 Sharks are definitely swag!