Leaf structures
Page
1
Slide 1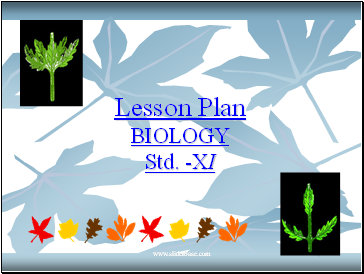 Lesson Plan BIOLOGY
Slide 2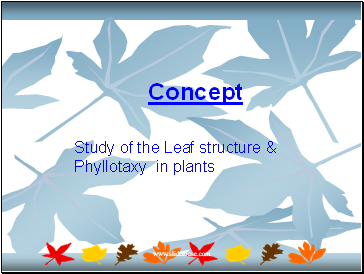 Concept
Study of the Leaf structure & Phyllotaxy in plants.
Slide 3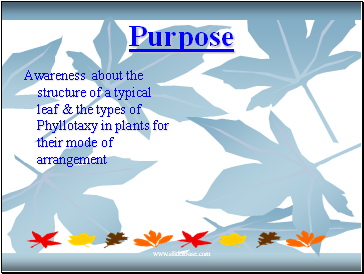 Purpose
Awareness about the structure of a typical leaf & the types of Phyllotaxy in plants for their mode of arrangement
Slide 4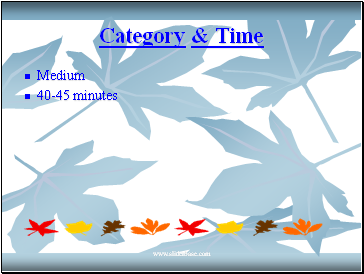 Category & Time
Medium
40-45 minutes
Slide 5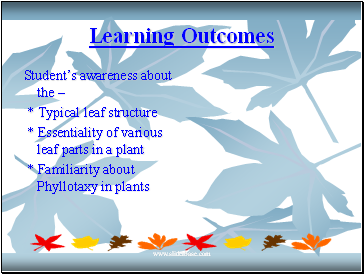 Learning Outcomes
Studentís awareness about the Ė
* Typical leaf structure
* Essentiality of various leaf parts in a plant
* Familiarity about Phyllotaxy in plants
Slide 6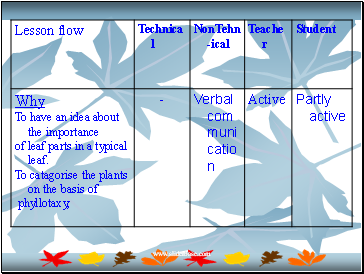 Slide 7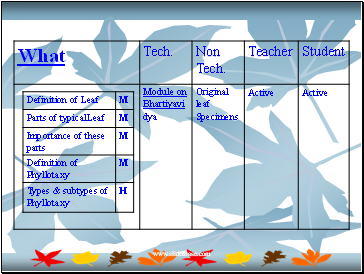 Slide 8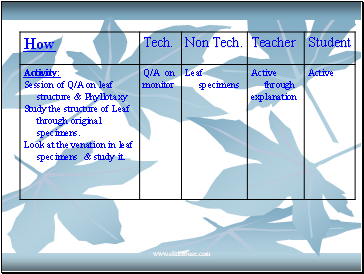 Slide 9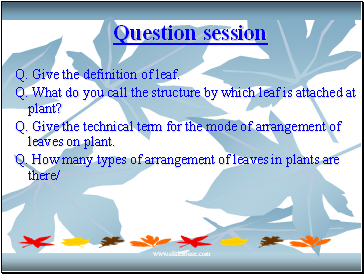 Question session
Q. Give the definition of leaf.
Q. What do you call the structure by which leaf is attached at plant?
Q. Give the technical term for the mode of arrangement of leaves on plant.
Q. How many types of arrangement of leaves in plants are there/
Slide 10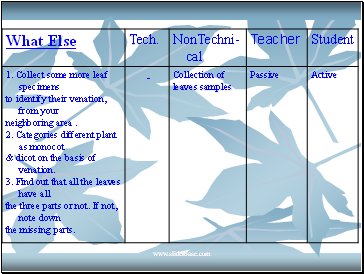 Slide 11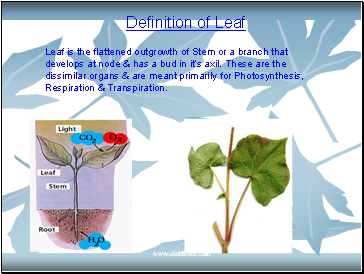 Definition of Leaf
Leaf is the flattened outgrowth of Stem or a branch that develops at node & has a bud in itís axil. These are the dissimilar organs & are meant primarily for Photosynthesis, Respiration & Transpiration.
Slide 12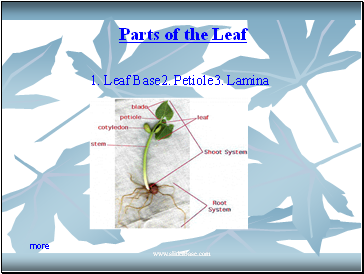 Parts of the Leaf
1. Leaf Base2. Petiole3. Lamina
more
Slide 13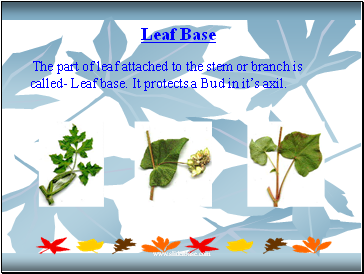 Leaf Base
The part of leaf attached to the stem or branch is called- Leaf base. It protects a Bud in itís axil.
Slide 14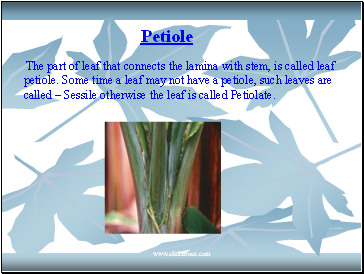 Petiole
The part of leaf that connects the lamina with stem, is called leaf petiole. Some time a leaf may not have a petiole, such leaves are called Ė Sessile otherwise the leaf is called Petiolate.
Slide 15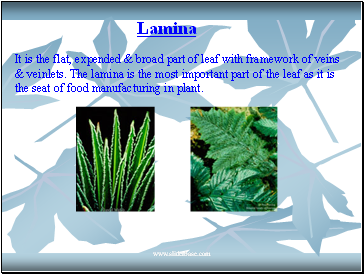 Lamina
It is the flat, expended & broad part of leaf with framework of veins & veinlets. The lamina is the most important part of the leaf as it is the seat of food manufacturing in plant.