Astrophysics and Astronomy
Page
2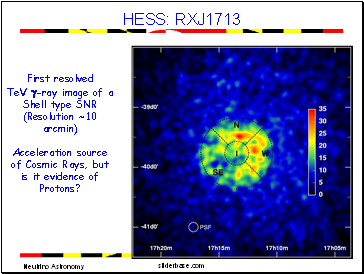 HESS: RXJ1713 First resolved
TeV g-ray image of a
Shell type SNR (Resolution ~10 arcmin)
Acceleration source of Cosmic Rays, but is it evidence of
Protons?
Slide 13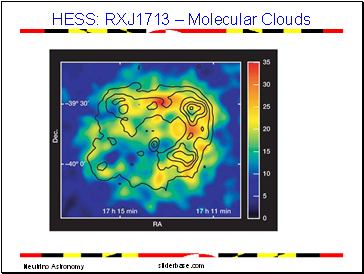 HESS: RXJ1713 – Molecular Clouds
Slide 14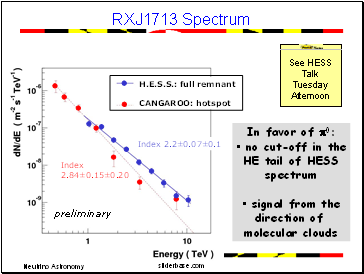 RXJ1713 Spectrum
Slide 15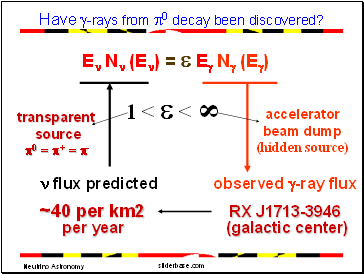 Have g-rays from p0 decay been discovered?
Slide 16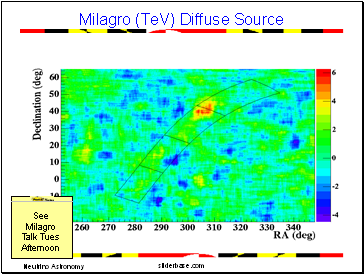 Milagro (TeV) Diffuse Source
Slide 17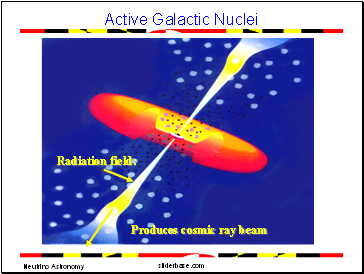 Active Galactic Nuclei
Slide 18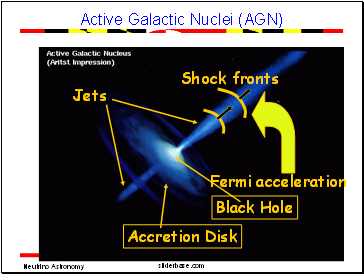 Active Galactic Nuclei (AGN)
Slide 19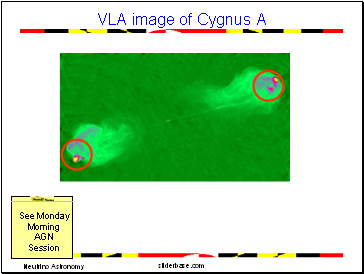 VLA image of Cygnus A
Slide 20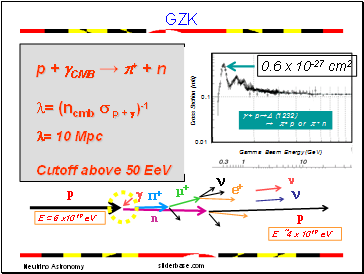 GZK
Slide 21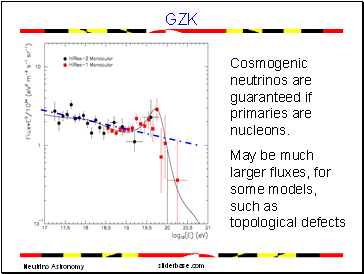 Cosmogenic neutrinos are guaranteed if primaries are nucleons.
May be much larger fluxes, for some models, such as topological defects
Slide 22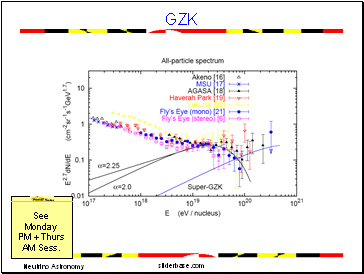 GZK
Slide 23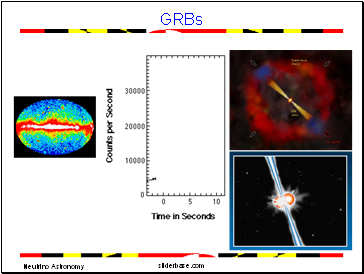 GRBs
Slide 24
Shocks: external collisions with interstellar material or internal collisions when slower material is overtaken by faster in the fireball.
Slide 25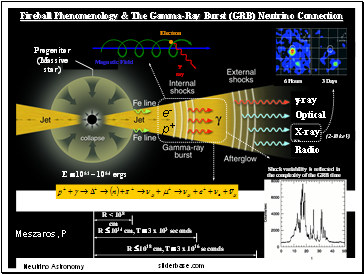 Slide 26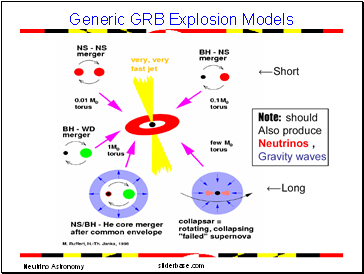 Generic GRB Explosion Models
Slide 27
Lorentz Invariance Violation
Bounds on energy dependence of the speed of light can be used to place
constraints on the effective energy scale for quantum gravitational effects.
E2-c2p2~E2x(E/EQG)a - This may be modified in some quantum gravity
models.
This has the important observational consequence that this will give
rise to energy dependent delays between arrival times of photons.
Slide 28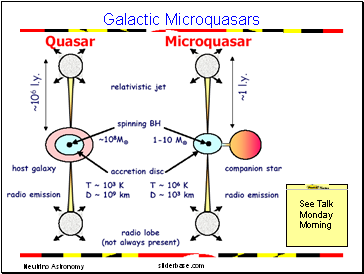 Galactic Microquasars
Slide 29