Archaeology
Page
1
Slide 1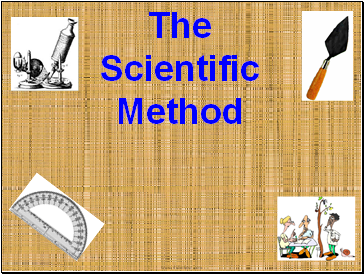 The Scientific Method
www.sliderbase.com
Slide 2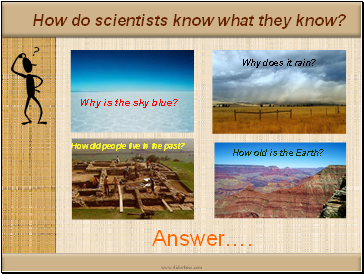 How do scientists know what they know?
Answer….
www.sliderbase.com
Slide 3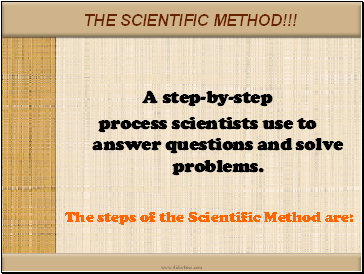 The scientific method
A step-by-step
process scientists use to answer questions and solve problems.
The steps of the Scientific Method are:
www.sliderbase.com
Slide 4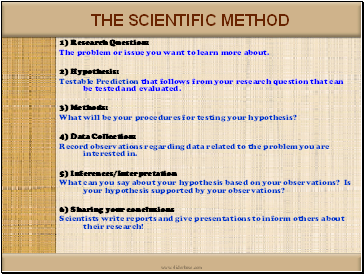 THE SCIENTIFIC METHOD
1) Research Question:
The problem or issue you want to learn more about.
2) Hypothesis:
Testable Prediction that follows from your research question that can be tested and evaluated.
3) Methods:
What will be your procedures for testing your hypothesis?
4) Data Collection:
Record observations regarding data related to the problem you are interested in.
5) Inferences/Interpretation
What can you say about your hypothesis based on your observations? Is your hypothesis supported by your observations?
6) Sharing your conclusions
Scientists write reports and give presentations to inform others about their research!
www.sliderbase.com
Slide 5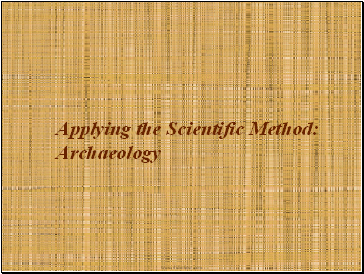 Applying the Scientific Method: Archaeology
www.sliderbase.com
Slide 6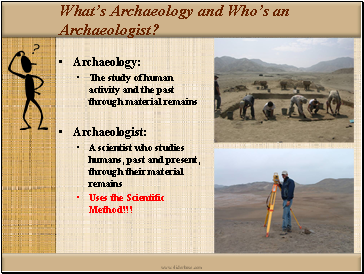 What's Archaeology and Who's an Archaeologist?
Archaeology:
The study of human activity and the past through material remains
Archaeologist:
A scientist who studies humans, past and present, through their material remains
Uses the Scientific Method!!!
www.sliderbase.com
Slide 7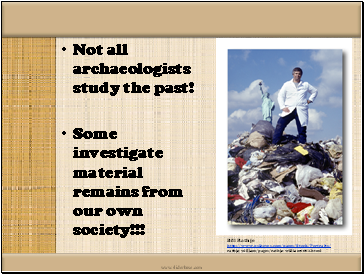 Not all archaeologists study the past!
Some investigate material remains from our own society!!!
Bill Rathje
http://www.psihoyos.com/pages/Stock/Portraits/
rathje-william/pages/rathje-william0001.html
www.sliderbase.com
Slide 8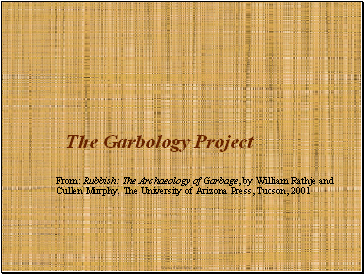 The Garbology Project
From: Rubbish: The Archaeology of Garbage, by William Rathje and Cullen Murphy. The University of Arizona Press, Tucson, 2001
www.sliderbase.com
Slide 9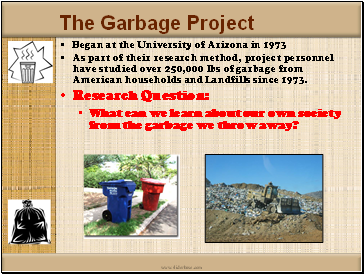 The Garbage Project
Began at the University of Arizona in 1973
As part of their research method, project personnel have studied over 250,000 lbs of garbage from American households and Landfills since 1973.
Research Question: