Lincoln Assassination
Page
1
Slide 1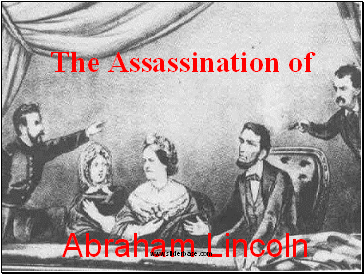 The Assassination of Abraham Lincoln
www.sliderbase.com
Slide 2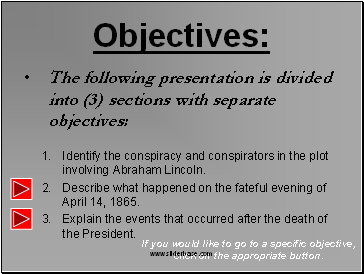 Objectives:
The following presentation is divided into (3) sections with separate objectives:
Identify the conspiracy and conspirators in the plot involving Abraham Lincoln.
Describe what happened on the fateful evening of April 14, 1865.
Explain the events that occurred after the death of the President.
If you would like to go to a specific objective, click on the appropriate button.
www.sliderbase.com
Slide 3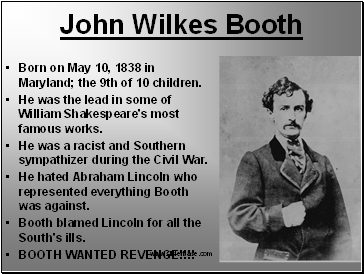 John Wilkes Booth
Born on May 10, 1838 in Maryland; the 9th of 10 children.
He was the lead in some of William Shakespeare's most famous works.
He was a racist and Southern sympathizer during the Civil War.
He hated Abraham Lincoln who represented everything Booth was against.
Booth blamed Lincoln for all the South's ills.
BOOTH WANTED REVENGE!!!!
www.sliderbase.com
Slide 4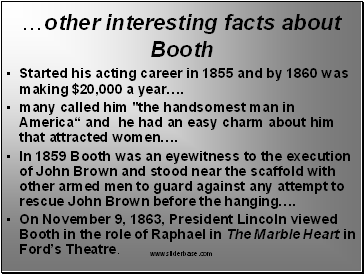 …other interesting facts about Booth
Started his acting career in 1855 and by 1860 was making $20,000 a year….
many called him "the handsomest man in America" and he had an easy charm about him that attracted women….
In 1859 Booth was an eyewitness to the execution of John Brown and stood near the scaffold with other armed men to guard against any attempt to rescue John Brown before the hanging….
On November 9, 1863, President Lincoln viewed Booth in the role of Raphael in The Marble Heart in Ford's Theatre.
www.sliderbase.com
Slide 5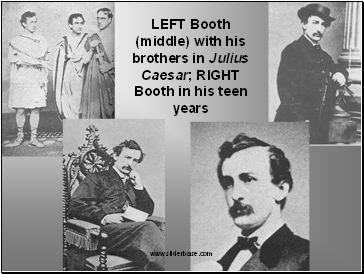 LEFT Booth (middle) with his brothers in Julius Caesar; RIGHT Booth in his teen years
www.sliderbase.com
Slide 6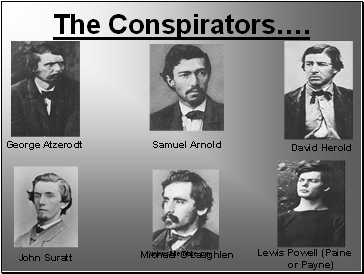 The Conspirators….
George Atzerodt
Samuel Arnold
Michael O'Laughlen
John Suratt
David Herold
Lewis Powell (Paine or Payne)
www.sliderbase.com
Slide 7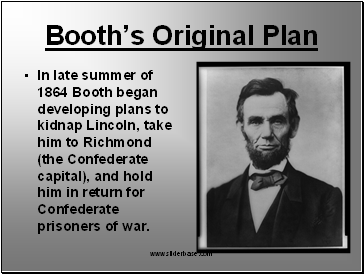 Booth's Original Plan
In late summer of 1864 Booth began developing plans to kidnap Lincoln, take him to Richmond (the Confederate capital), and hold him in return for Confederate prisoners of war.
www.sliderbase.com
Slide 8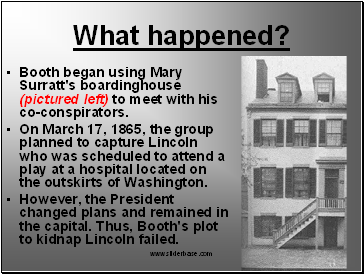 What happened?
Booth began using Mary Surratt's boardinghouse (pictured left) to meet with his co-conspirators.
On March 17, 1865, the group planned to capture Lincoln who was scheduled to attend a play at a hospital located on the outskirts of Washington.