Mixtures
Page
1
Slide 1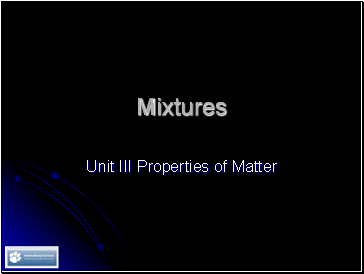 Mixtures
Unit III Properties of Matter
Slide 2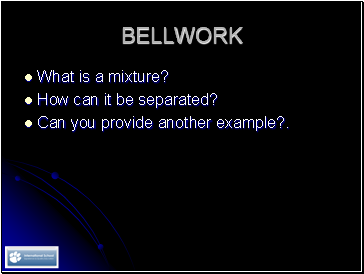 BELLWORK
What is a mixture?
How can it be separated?
Can you provide another example?.
Slide 3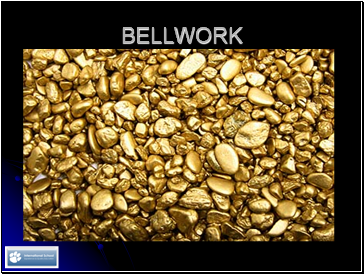 BELLWORK
Slide 4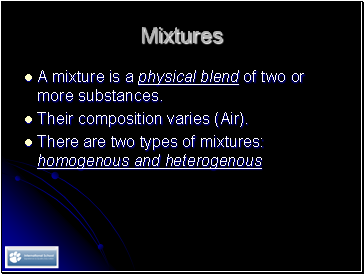 Mixtures
A mixture is a physical blend of two or more substances.
Their composition varies (Air).
There are two types of mixtures: homogenous and heterogenous
Slide 5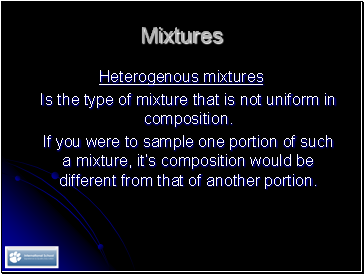 Mixtures
Heterogenous mixtures
Is the type of mixture that is not uniform in composition.
If you were to sample one portion of such a mixture, it's composition would be different from that of another portion.
Slide 6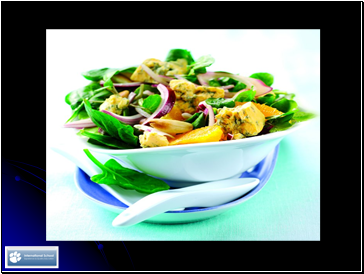 Slide 7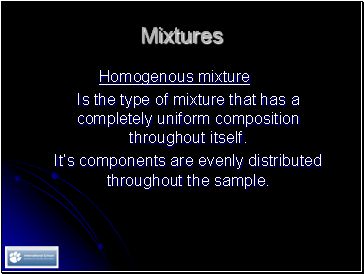 Mixtures
Homogenous mixture
Is the type of mixture that has a completely uniform composition throughout itself.
It's components are evenly distributed throughout the sample.
Slide 8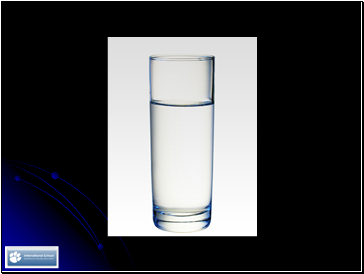 Slide 9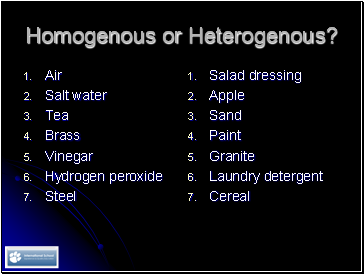 Homogenous or Heterogenous?
Air
Salt water
Tea
Brass
Vinegar
Hydrogen peroxide
Steel
Salad dressing
Apple
Sand
Paint
Granite
Laundry detergent
Cereal
Slide 10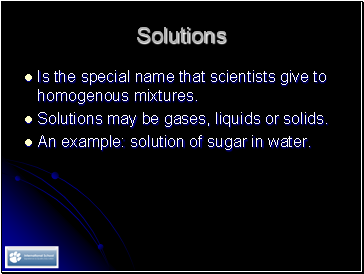 Solutions
Is the special name that scientists give to homogenous mixtures.
Solutions may be gases, liquids or solids.
An example: solution of sugar in water.
Slide 11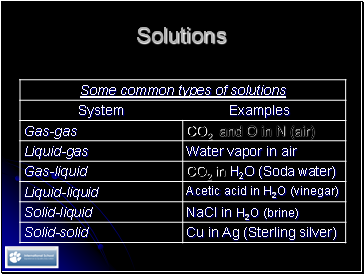 Solutions
Slide 12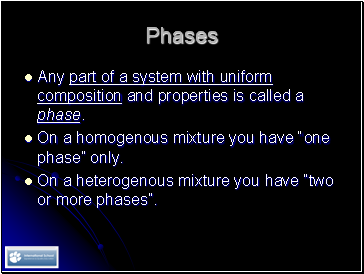 Phases
Any part of a system with uniform composition and properties is called a phase.
On a homogenous mixture you have "one phase" only.
On a heterogenous mixture you have "two or more phases".
Slide 13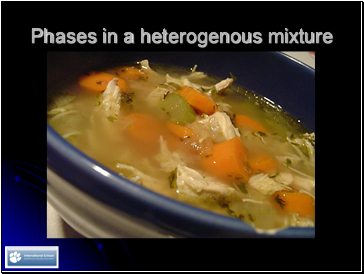 Phases in a heterogenous mixture
Slide 14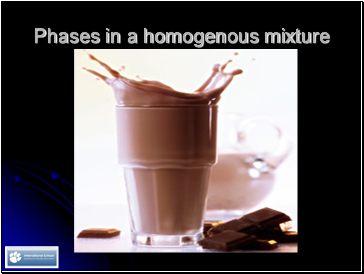 Phases in a homogenous mixture
Slide 15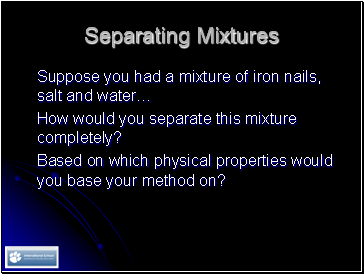 Separating Mixtures