Leprechaun
Page
2
As the leprechaun hid his gold at the end of the
Rainbow, the man hid and watched.
Slide 15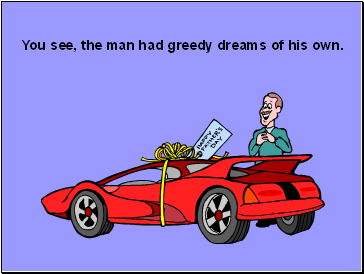 You see, the man had greedy dreams of his own.
Slide 16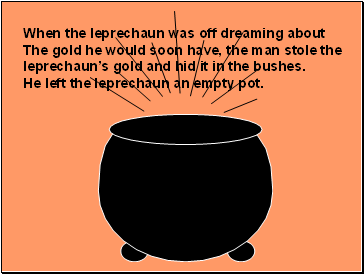 When the leprechaun was off dreaming about
The gold he would soon have, the man stole the
leprechaun's gold and hid it in the bushes.
He left the leprechaun an empty pot.
Slide 17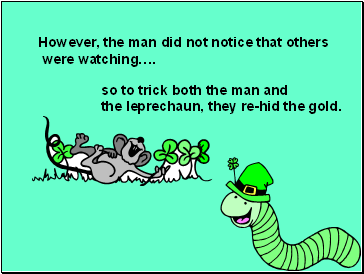 However, the man did not notice that others
were watching….
so to trick both the man and
the leprechaun, they re-hid the gold.
Slide 18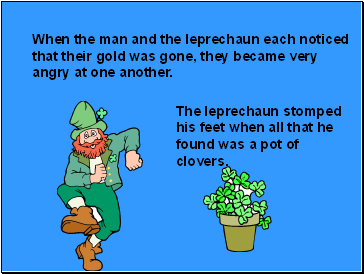 When the man and the leprechaun each noticed
that their gold was gone, they became very
angry at one another.
The leprechaun stomped
his feet when all that he
found was a pot of
clovers.
Slide 19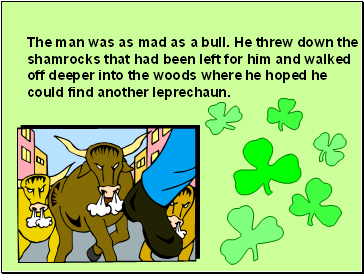 The man was as mad as a bull. He threw down the shamrocks that had been left for him and walked off deeper into the woods where he hoped he could find another leprechaun.
Slide 20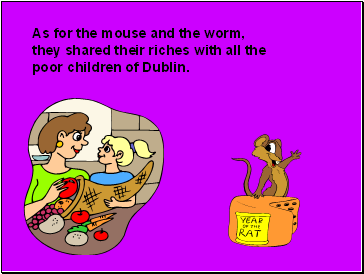 As for the mouse and the worm,
they shared their riches with all the
poor children of Dublin.
Slide 21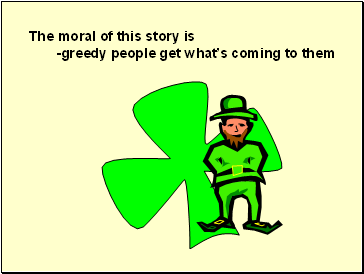 The moral of this story is
-greedy people get what's coming to them
Slide 22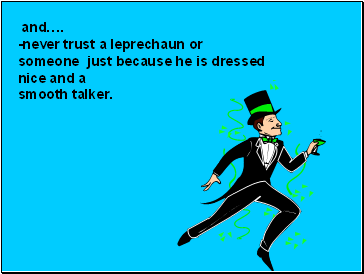 and….
-never trust a leprechaun or someone just because he is dressed nice and a
smooth talker.
Slide 23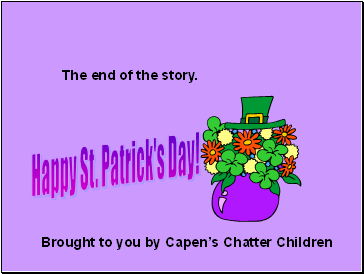 The end of the story.
Happy St. Patrick's Day!
Brought to you by Capen's Chatter Children